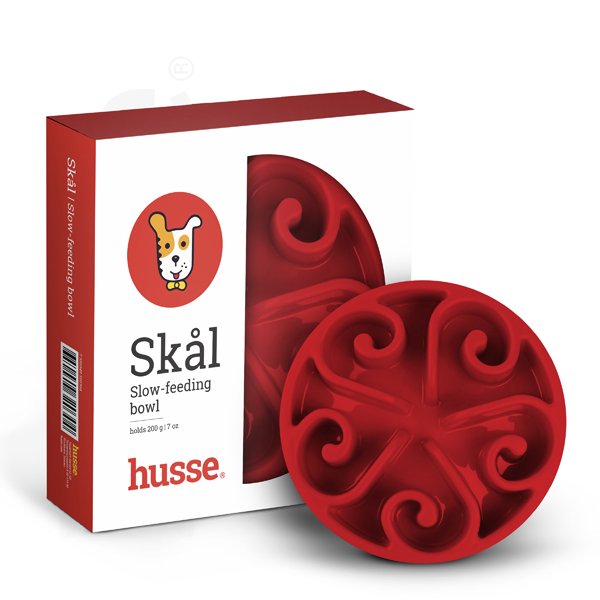 Skål, S | Slow-eating bowl that promotes fun, healthy eating
51194c
Slow-feeding bowl that creates separations or obstructions in the food.
Interactive slow-feeding bowl
The way your dog eats, it's very important for their digestive and general health. Using a slow-feeding bowl, modifies your dog's eating behaviour and forces him/her to slow down their eating process and turns your pet´s meal time into a fun game!
Instructions for use: Skål can be used by dogs and cats of all breeds. If your pet have never used an interactive feeder, he/she may need some help the first time in order to not get frustrated and give up. Start by putting only part of your pet's daily ration in Skål, leaving the rest in his regular food bowl.
Eco-friendly product made of food-safe, high-strength PP materials. It is BPA, PVC, and Phthalate free. Dishwasher safe top rack only. Do not microwave.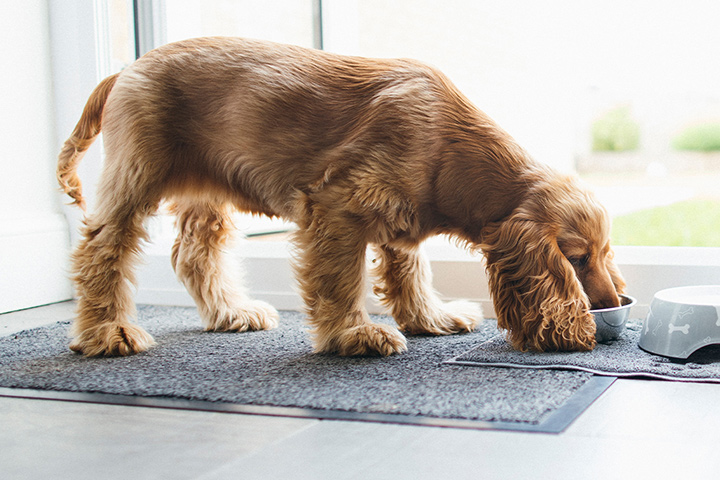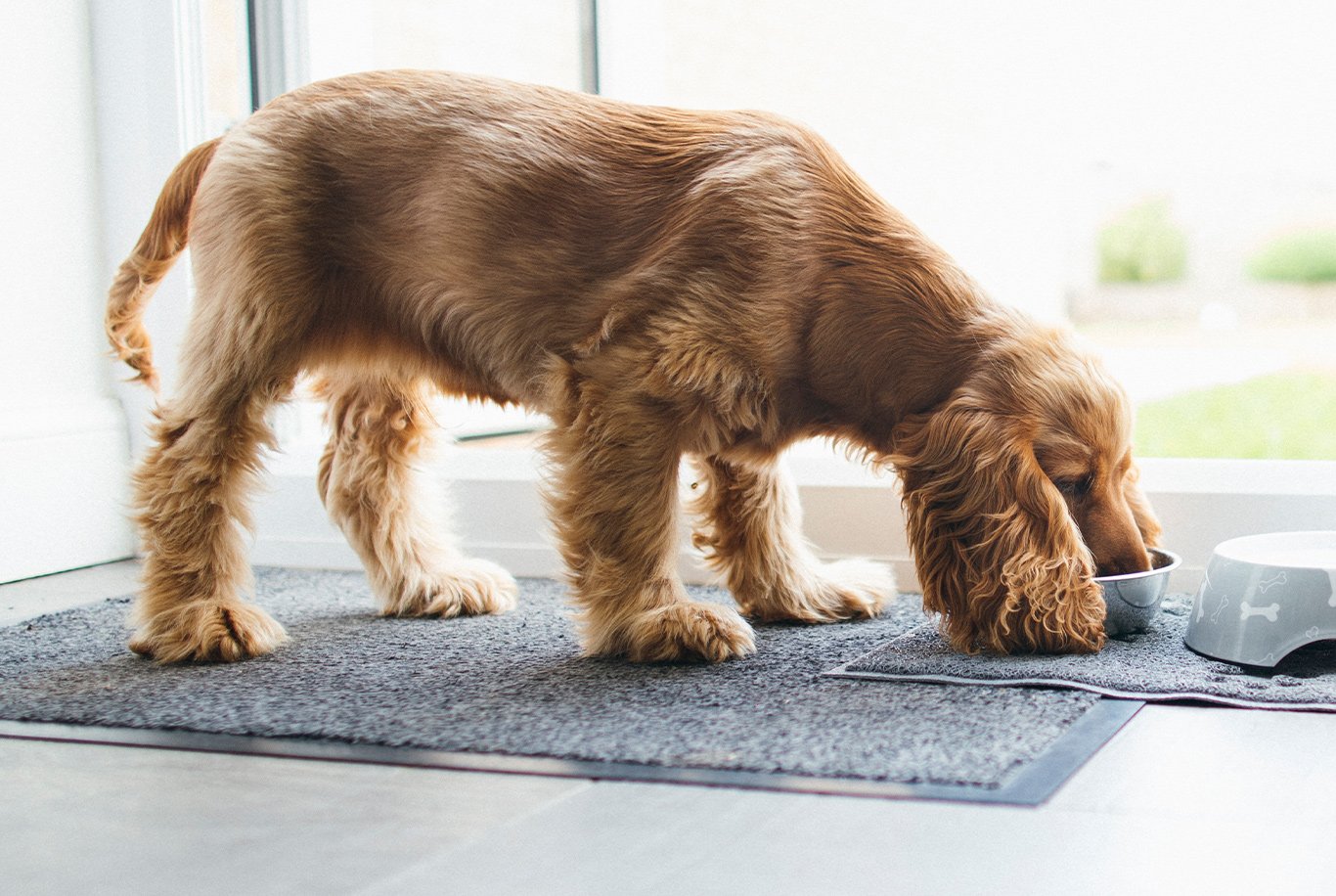 Helps prevent gulping.
Your pet is less susceptible to bloating.
Your pet is encouraged to chew the food properly, which improves their digestion of the food.
Helps portion control, thus helping reduce the risk of the pet becoming overweight.
Prompts good mental stimulation for your pet.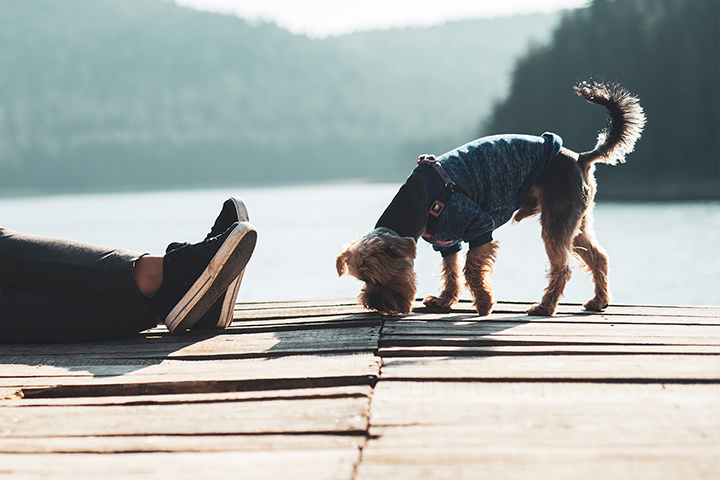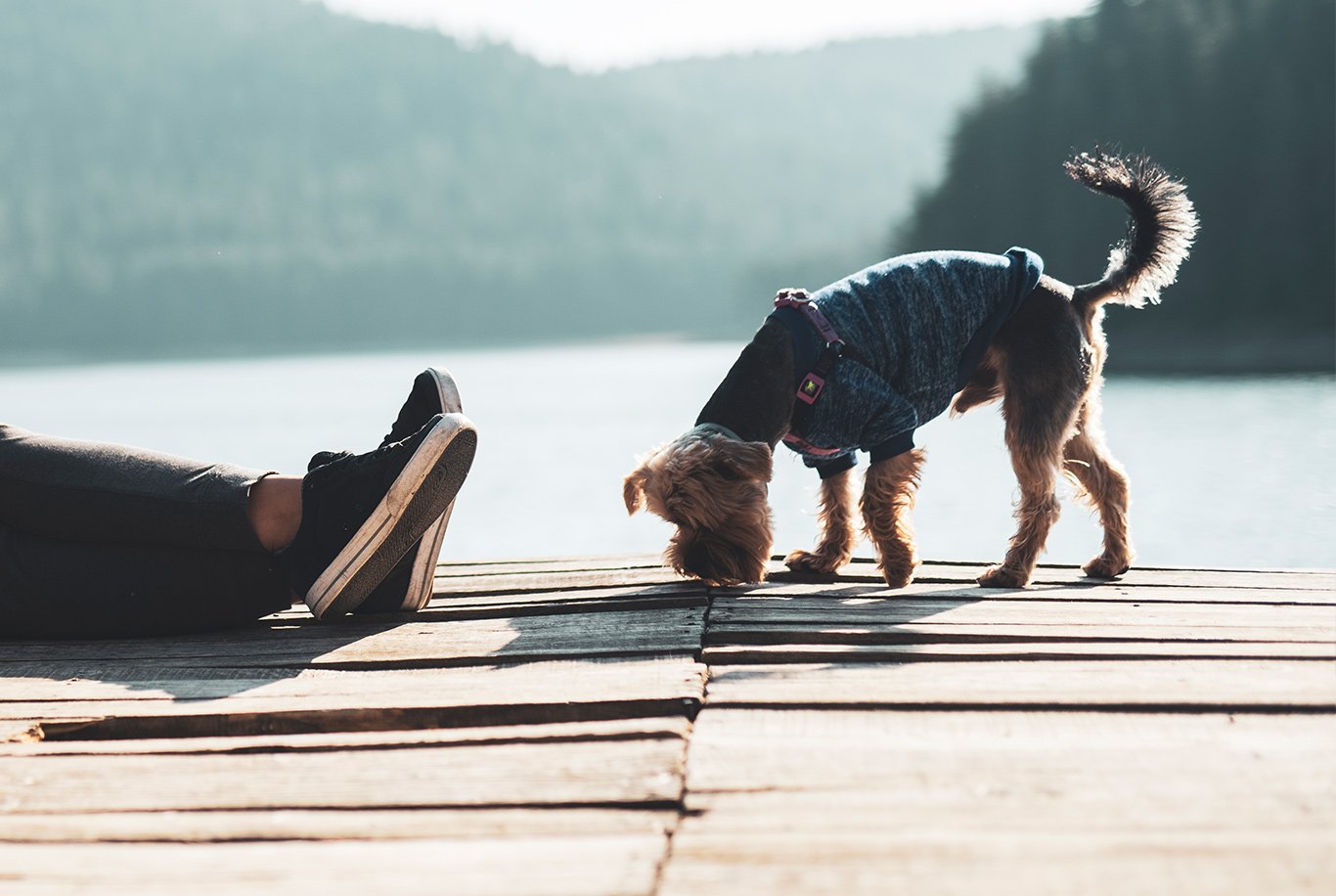 Available sizes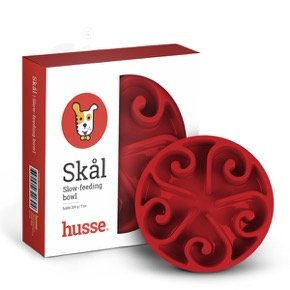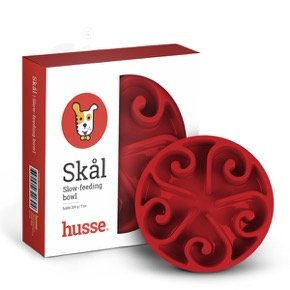 SMALL
Diameter 20.4 cm.
Capacity: holds 200 g (7 oz) of food.
LARGE
Diameter 30 cm.
Capacity: holds 600 g (21 oz) of food.
Balanced diet and high quality ingredients