An obese cat - how to feed an overweight cat?
Overweight
Overweight and obesity in a cat is most often the result of nutritional errors and an insufficient dose of physical activity. The pet's lifestyle to a large extent depends on the cat guardians - a pet, which we do not encourage to move, is unlikely to decide on this form of spending free time if it has a choice of a nap in a comfortable bed. A cat being overweight can significantly reduce the comfort of life, but it is much easier to fight than obesity. Obesity in a cat can lead to serious health problems.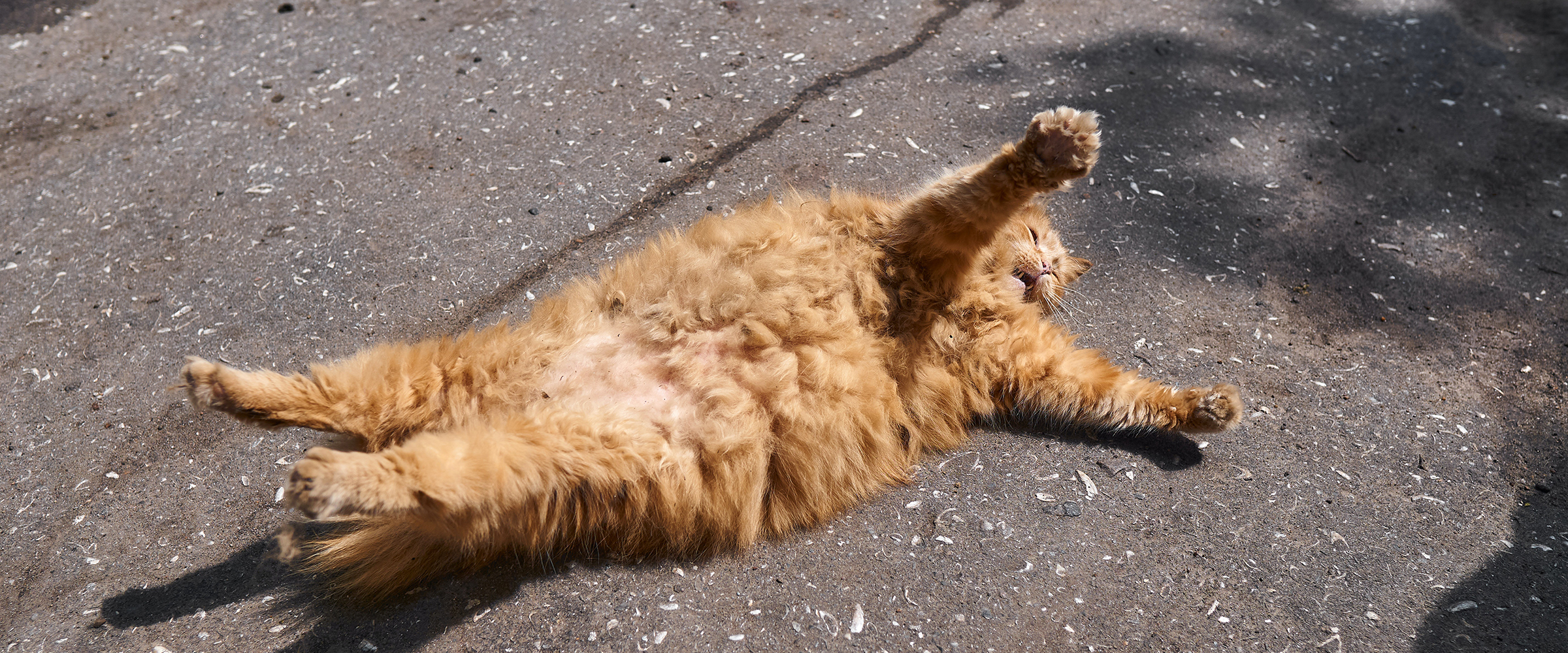 Where does cat obesity come from?
Excessive weight in a cat can be the result of several different factors. A monotonous lifestyle, in which the cat does not have many opportunities for physical activity, may result in weight being put on. Cats when they reach 7, have a metabolism that slows down slightly, which further increases the risk of weight gain. The problem of overweight and obesity appears most often in cats after castration or sterilization. In cats with an inactive reproductive system, the energy requirement decreases, but the appetite increases. Obesity affects males more often, although it is not a rule. The breed most prone to obesity is European short-haired cats. Your cat's overweight and obesity may be due to health problems that affect your cat.
Cat obesity - what does it mean?
We talk about overweight and obesity in pets whenever the optimal bodyweight of a pet exceeds the reference value. When the optimal bodyweight of a pet is exceeded by 1% to 30%, it is considered overweight. However, in cases where the reference cat's body weight is exceeded by more than 30%, we are talking about obesity. In an obese cat, you will have a problem with feeling the ribs and spine when stroking it. The appearance of an obese cat will also differ from that of an optimal weight cat. The belly line will hang lower, thus optically shortening the limbs, the section of the abdominal cavity on the cat's back may be wider than the chest. Obesity in a cat significantly affects the quality of the pet's life. Excess weight in a cat significantly reduces the mobility of your cat.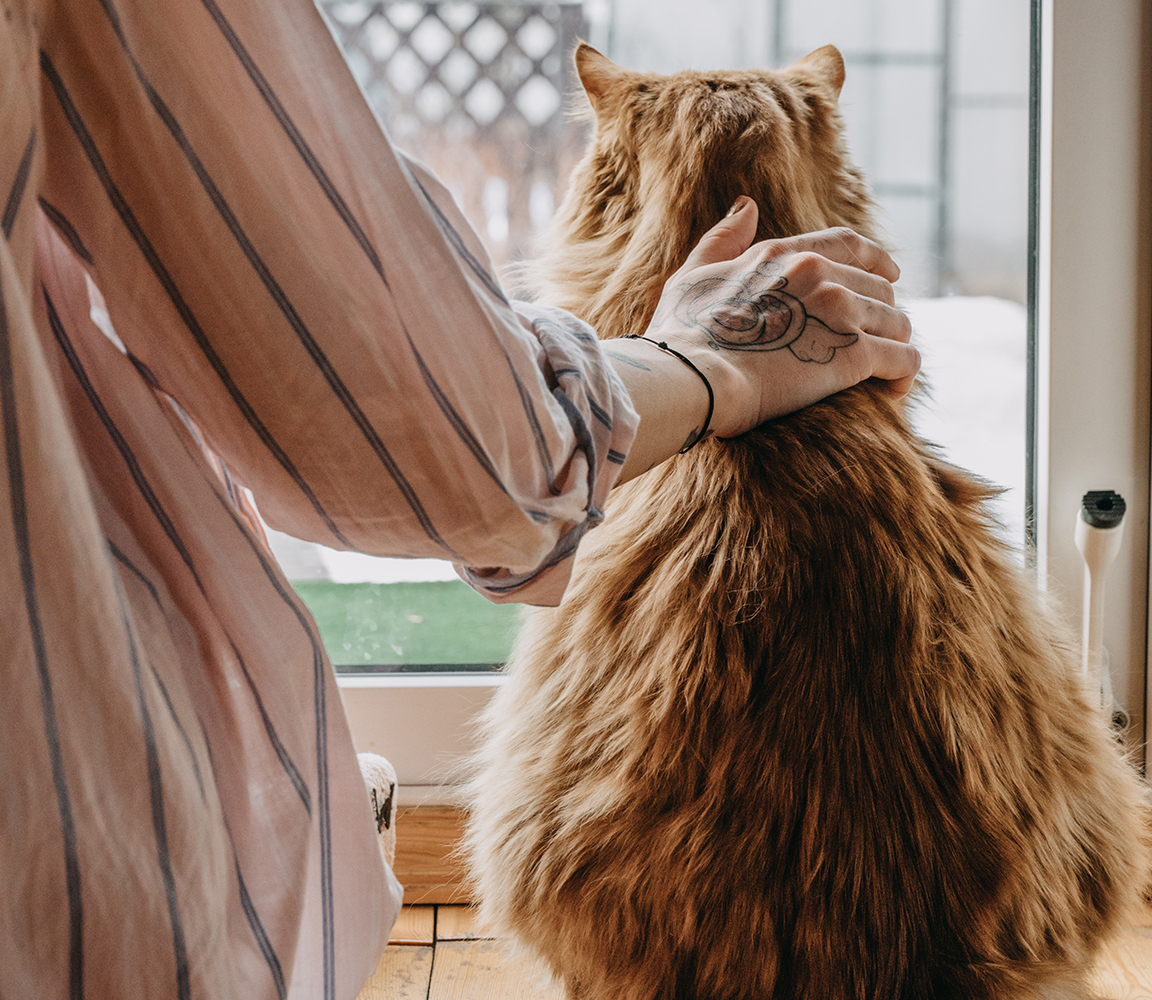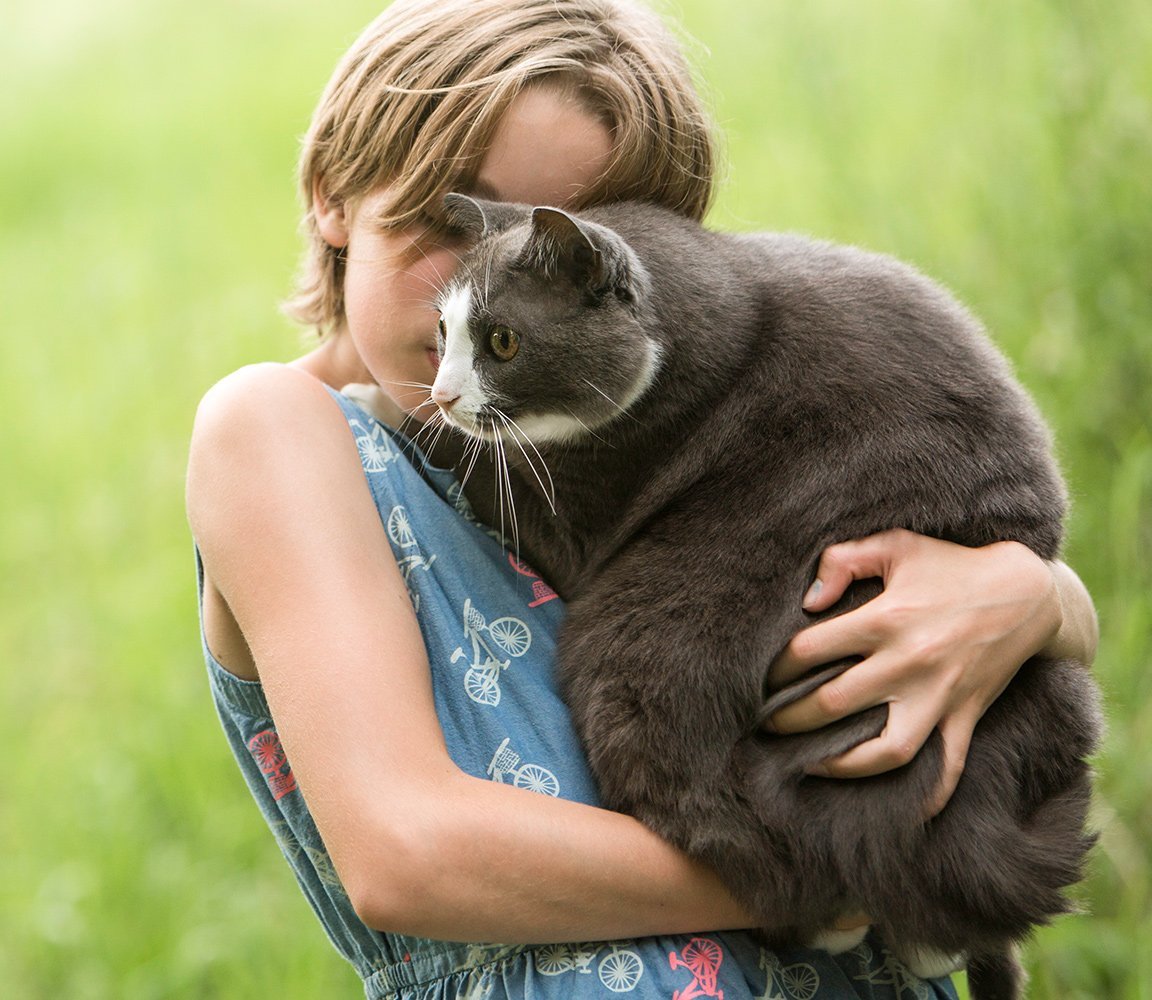 An obese cat and the most common health problems
Excess weight in a cat does not only affect the quality of life of your four-legged friend. Maintaining an optimal body weight for a pet makes it easier to take care of your pet's health and well-being. An obese cat becomes less mobile, which makes it even more difficult to get rid of excess pounds. Obesity in a cat can result in serious joint problems. Excessive body weight causes joint overload, which over time can lead to degenerative changes. Overweight and obese cats suffer from diabetes much more often - it is estimated that up to 90% of obese cats suffer from this condition. An obese cat can struggle with diseases of the urinary system and diseases of the large intestine, in both cases, these ailments are a consequence of reduced physical activity. In overweight and obese cats, skin problems can also occur. Due to impaired mobility, an obese cat is not able to take care of its hygiene properly. Being overweight and obese in a cat can also make it nervous. Overweight cats are much more prone to stress because their reduced mobility does not allow them to react quickly to stress factors.
Recommended for overwight cats:
Exclusive Light is a recipe suitable for cats in need of weight management with optimal balance of protein and fat to ensure that your cat stays in good shape.
Check it out
Chunks with rabbit in gravy for sterilised cats.
Check it out
How to feed an overweight cat?
Dietary changes are necessary for overweight and obese cats. Nutritional mistakes are one of the most common causes of the accumulation of excess kilos in a cat. Start by changing the way your cat is fed. An obese cat cannot be fed at will - this increases the risk of snacking. Set regular mealtimes and do not exceed the recommended daily amount of food. You can find recommended amounts of food on the food packaging, and if you want to be sure that you are giving your cat the right amount, consult your veterinarian. Your veterinarian will help you choose the right amount of food based on your cat's weight and your pet's lifestyle. The food itself also plays an important role in losing weight in an obese cat. Choose formulas for cats suffering from obesity. These are reduced-fat foods that contain more fibre.
Fibre keeps your cat feeling full for longer. In overweight cat food, you can find the addition of L-carnitine, which speeds up the fat-burning process. Be sure to pay attention to the delicacies you give your cat. Cat treats can be very caloric and unhealthy. An obese cat should receive treats that are reduced in fat and with the healthiest possible ingredients.
Other recommended products: