Health
Fruit in a dog's diet is a rich source of fibre, valuable vitamins and antioxidants, but not every fruit is healthy for a dog. While they do not cause any side effects when served in small amounts, some fruits can lead to serious digestive problems in larger portions. Dog owners who give their pets fruit often wonder if the grapes are harmful to their dogs. Grapes for a dog are one of those dietary components that you need to be especially careful about. Why can't dogs eat grapes, and are raisins for a dog a good idea?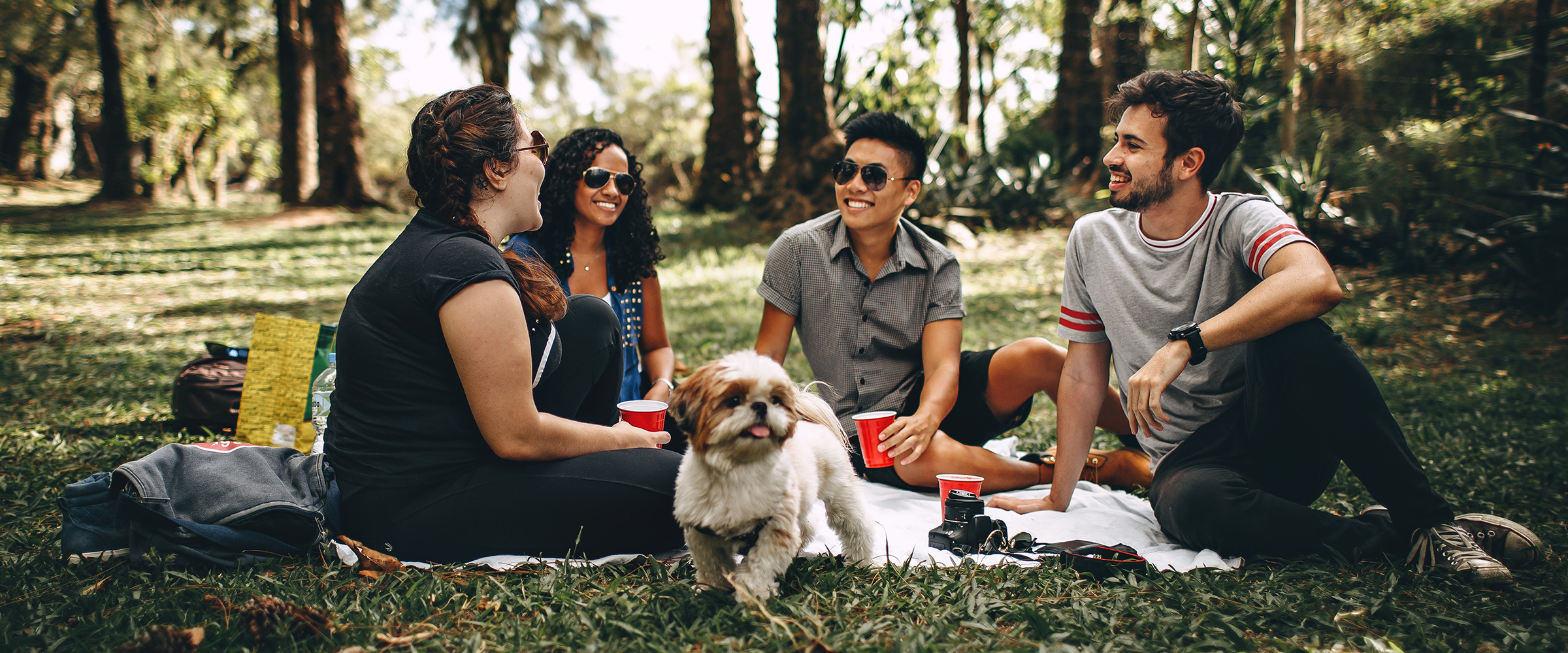 Can Dogs Eat Grapes?
Although grapes are a tasty and healthy snack for humans, do not forget that the digestive system and metabolism of a pet is very different from that of humans. A seemingly harmless snack can cause a number of digestive problems in a dog, so it is better to completely exclude the ingredient from the dog's diet. It is not entirely clear why a dog's grape is poisonous. Many pet owners wonder if a dog can eat raisins. However, both fresh grapes and raisins to a dog are harmful and should be avoided, especially in large amounts. It's hard to say the exact amount that is harmful to your dog. The dose of grapes, which can cause poisoning, may be different for dogs of other sizes. Dogs with a sensitive digestive system may experience poisoning more quickly, but this is not a rule of thumb. If you are concerned that the dog can get poisoned, it's best to keep the grapes and raisins out of your pet's reach. Instead of serving grapes, it is better to choose properly balanced food, based on natural ingredients. The dog's diet should be adjusted to its size, so for smaller pets, it is worth choosing food for small dogs. To add variety to the diet, we can also choose to give the dog wet food.
Dog poisoning with grapes - how to recognize it?
Symptoms of grape poisoning do not appear earlier than 6 hours after eating the grapes. Therefore, if you know that your pet has eaten grapes or raisins, start looking for the first signs of poisoning. Initially, dog poisoning with grapes manifests itself with symptoms typical of food poisoning. You may notice your dog is more lethargic, refuses to eat, and drinks little. In the next stage, vomiting or diarrhoea may appear, which in a short time may lead to dehydration of the body. When you notice the above symptoms in your pet, take your dog to the vet immediately. Untreated grape poisoning in a dog can lead to acute kidney failure and urinary retention, which can even result in the death of the dog in a short time.
What to do if the dog ate grapes?
If you know your pet has eaten grapes, especially in large amounts, consult your vet right away. Until symptoms are present, you cannot be sure if your pet has eaten enough grapes to develop grape poisoning. However, you should not wait under any circumstances. The sooner you let your vet know what happened, the sooner you can act. Try to determine as accurately as possible the dose of grapes or raisins your dog consumed. Then go with your pet to the vet, where the doctor will first observe your pet, then perform gastric lavage and administer drips to replenish the fluid in the body and flush out any remaining toxins. In case of poisoning with grapes, activated carbon is also often given. Do not give your pet any home remedies without consulting your vet. By acting on your own, you can do even more harm if you help your pet.