Can cats drink milk? Facts and Myths
The image of a cat drinking milk is immensely popular in cartoons and various movies. No wonder many novice cat owners believe milk is the cats' favourite drink. Should cats drink milk, and if so, which cat milk is best? We've collected popular facts and myths about cats and their milk in their diets.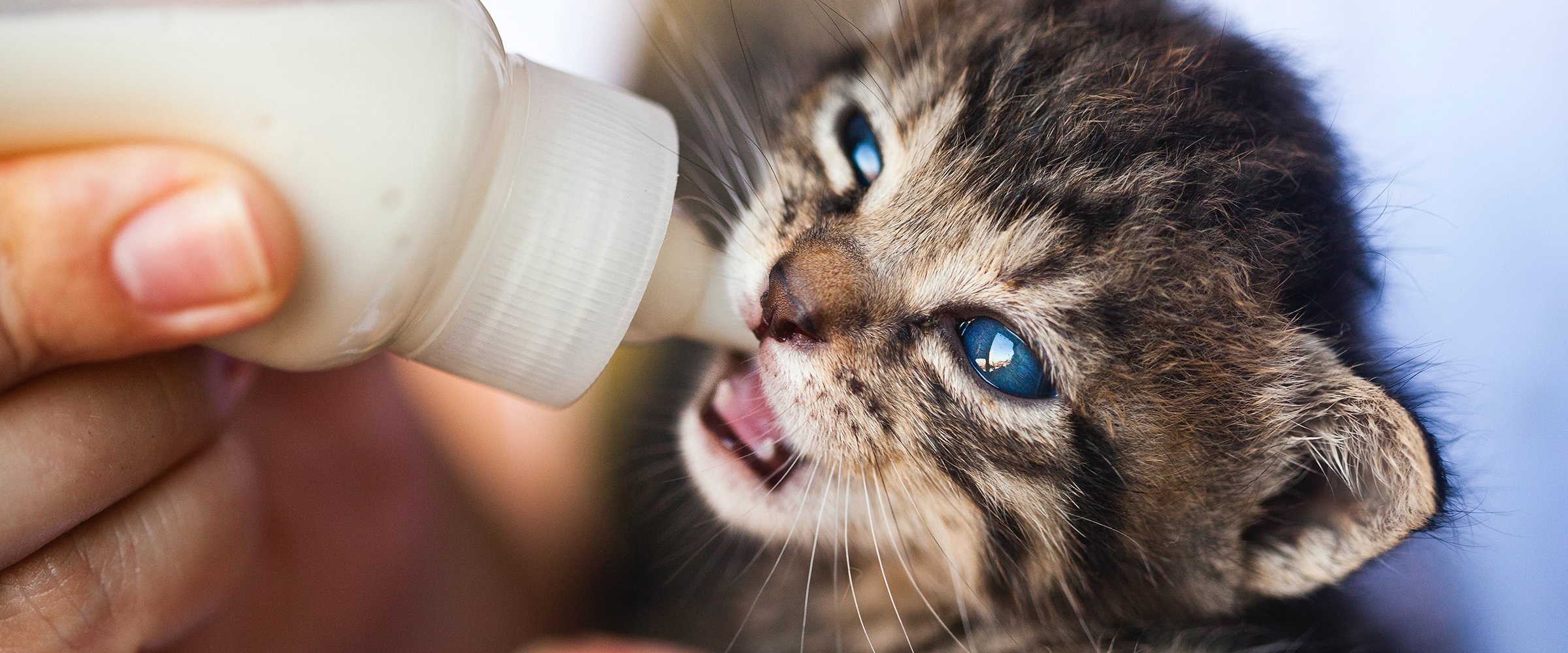 Cat milk - is it a good idea?
Of course, when cats are still small, they are very eager to drink their mother's milk. But what about adult cats? Should cats drink milk? Do they need it in their diet? When cats end their growth and development period, they no longer need the minerals in their mother's milk to support their development. Therefore, adding milk to your cat's diet is not necessary, as your cat gets all the necessary nutrients from its meals. Cat milk can be a tasty addition to your pet's diet, as long as you choose the right type and don't overfeed it.
Should cats drink milk?
Cat milk is an addition to a healthy and balanced diet. You can give your cat a treat as a treat, but it should never be a substitute for a regular meal. If your kitten drinks little water, you can use milk to encourage it to consume more fluids throughout the day. However, do not forget that even special cat milk is not free of calories - be sure to pay attention to how much milk you give during the day so as not to exceed your cat's daily energy requirements.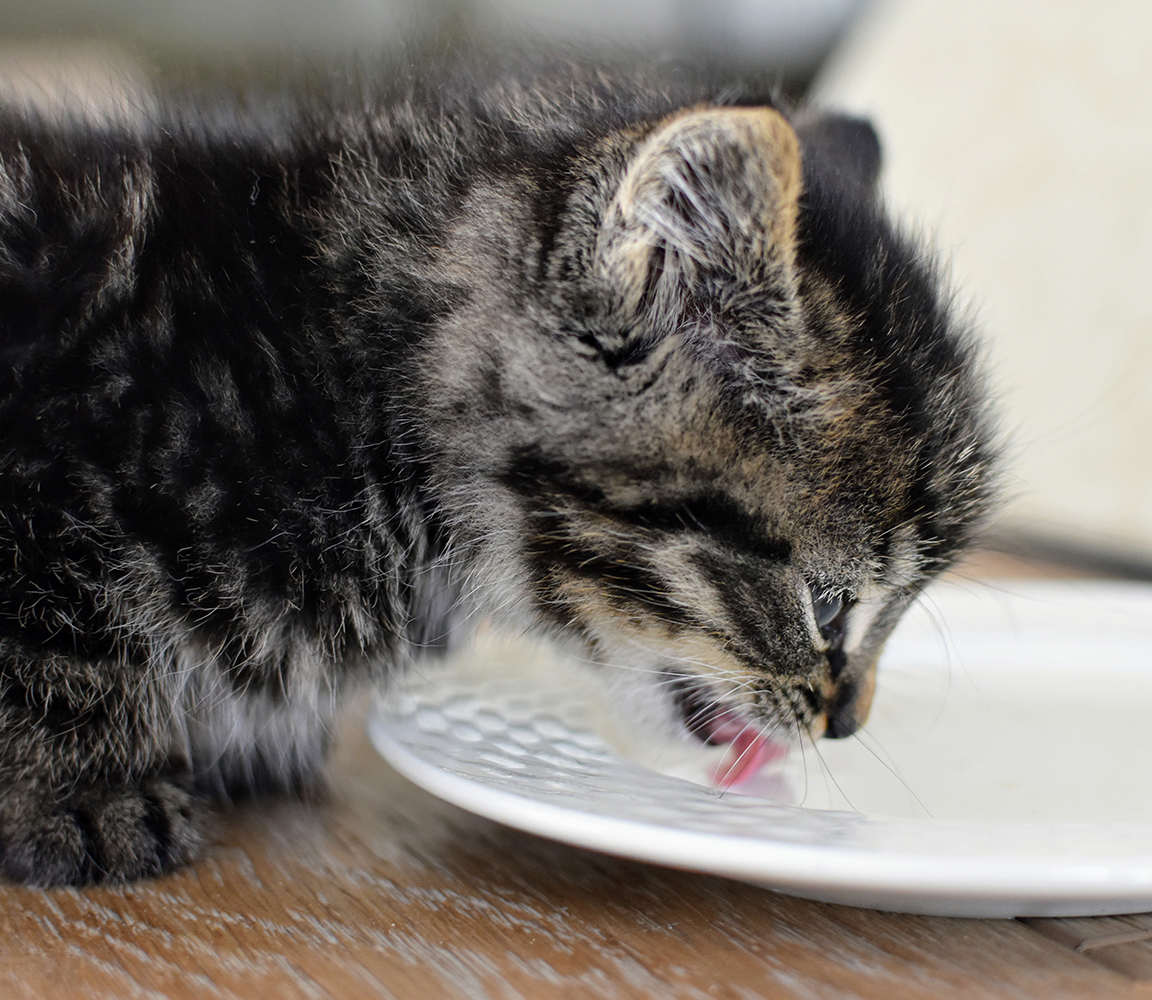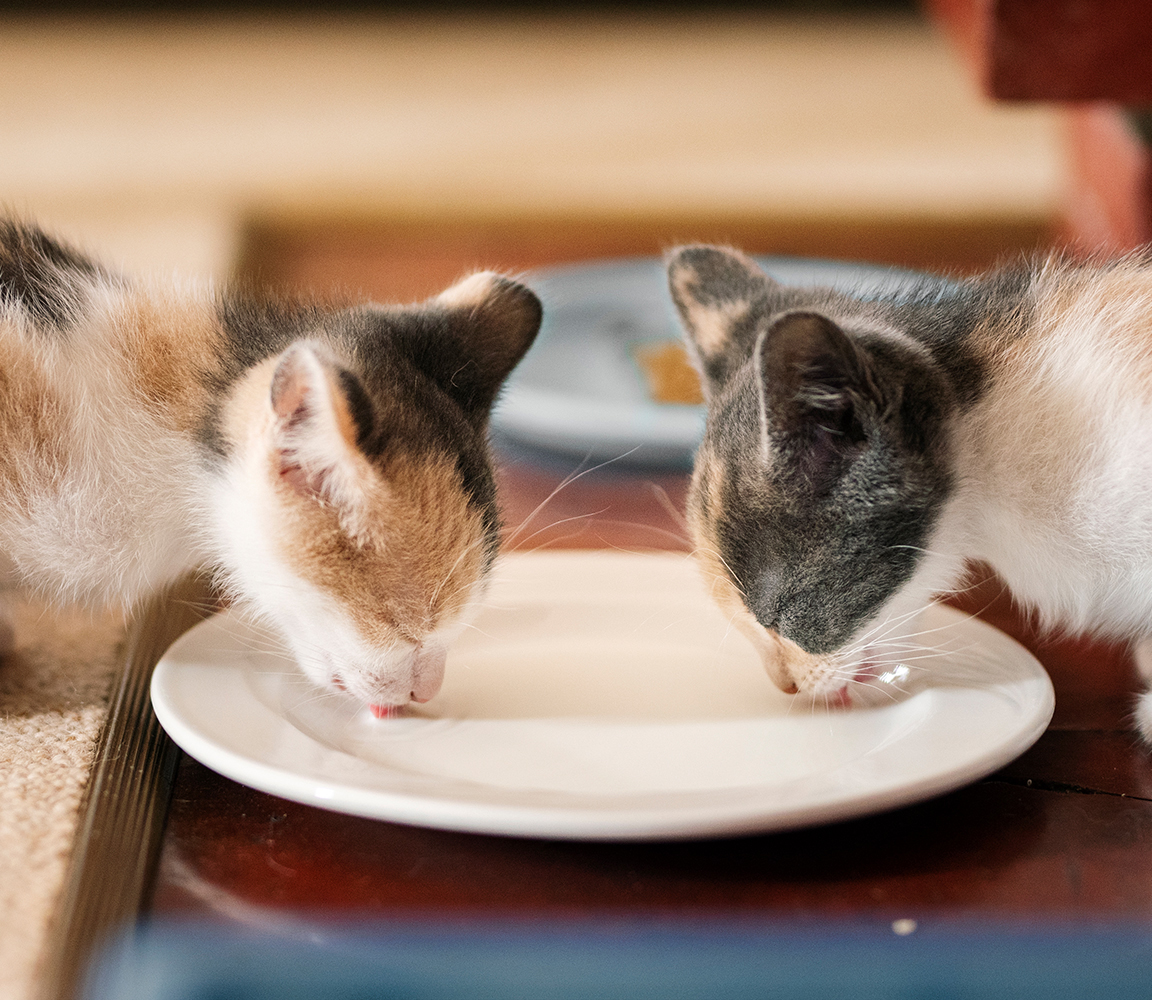 Why can't cats drink milk?
As cats age, they stop digesting lactose, which means that regularly given cow, sheep, goat, and even vegetable milk can cause a variety of digestive problems, including vomiting and diarrhoea. Diarrhoea in cats that do not drink too much water is the easiest route to dehydration. While your cat doesn't need milk in its diet, that doesn't mean you need to give it up completely. However, your cat's milk must be properly adjusted to its nutritional needs.
Which cat milk should you choose?
Cat milk is a delicacy that many cats will happily welcome in their diet. In pet stores, you will find special cat milk that will not cause digestive problems for your four-legged friend. Never give your cat animal milk, that is, cow's, sheep's or goat's milk. Cats cannot digest the lactose they contain. Also, give up using plant-based milk, especially soy milk. The cat's body does not produce the enzymes that digest the isoflavones and flavonoids found in soy. Soybeans consumed in large amounts can increase blood sugar levels and eventually even damage the thyroid gland. Additionally, soy milk contains a lot of calories, which in less active cats can contribute to weight gain and even obesity.
Can cats drink lactose-free milk?
Lactose is not the only component of milk that can be harmful to cats. Lactose-free cat milk is still not the ideal solution. There is a protein in lactose-free milk that the cat's body cannot digest, namely casein. Like lactose, casein can lead to a range of digestive problems, including vomiting, diarrhoea, and even food allergies. Although lactose-free milk served in small amounts should not harm your cat, it is still not an ideal alternative for cats who sometimes like to drink milk. Lactose-free milk is also a caloric drink that can lead to overweight or even obesity in less physically active cats. If you want to give your cat milk regularly, be sure to choose special cat milk.