Dogs and Mushrooms - Why You Shouldn't Feed Your Dog Mushrooms?
Coming across mushrooms on walks with your dog is not uncommon. If your dog is one of the curious quadrupeds, it has probably already started sniffing mushrooms during your walks together. Wondering if your dog can eat mushrooms? can your dog eat mushrooms while walking, should you worry?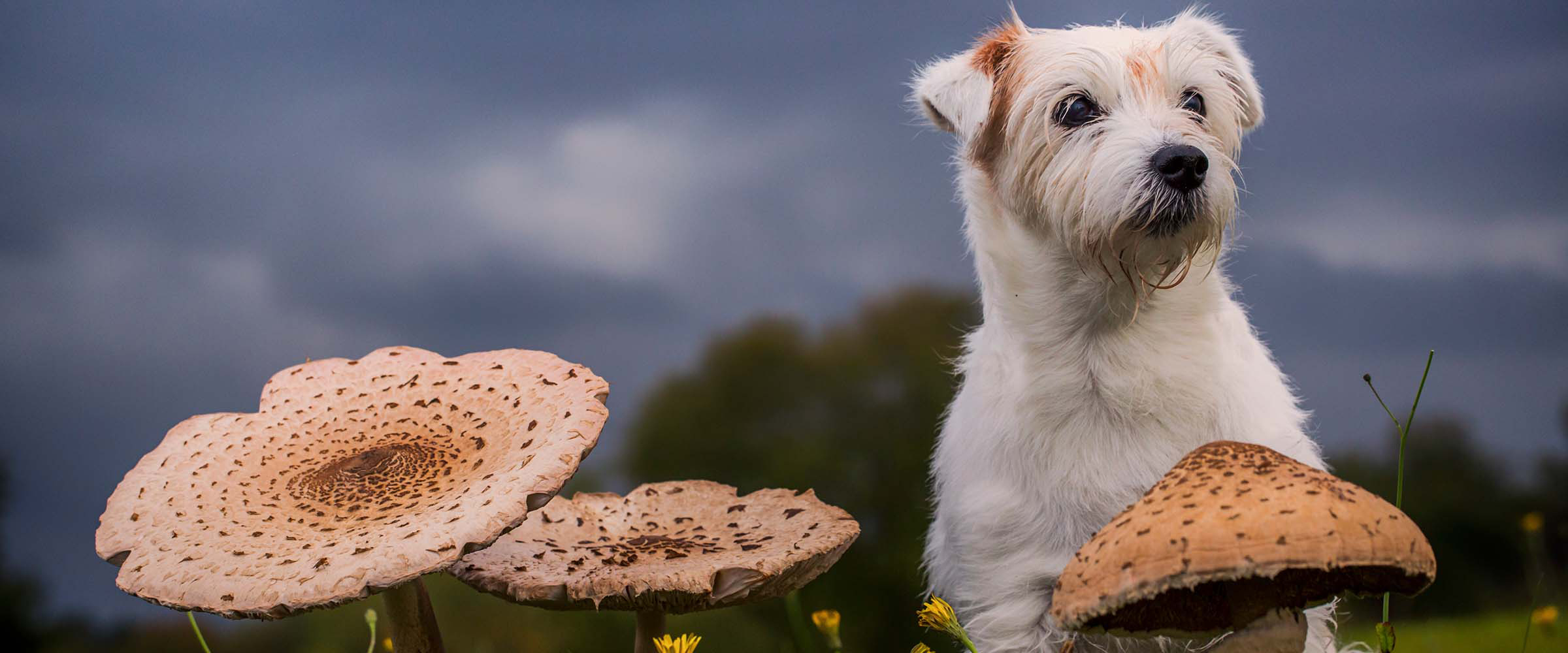 A healthy dog's diet - what should be in it?
The dog is a carnivorous creature, therefore the basis of its diet should be animal protein. It is estimated that for 1 kg of body weight, a dog should consume 1 decagram of meat. Then what about vegetables, fruit and other toppings? You can of course diversify your dog's meals at home with certain vegetables and fruits, which will be an excellent source of fibre, vitamins and minerals. Of course, not all food from our refrigerator should be in a dog's bowl. Find out what your dog cannot eat and introduce only safe ingredients into your dog's diet.
Can a dog eat mushrooms?
If you like to diversify your pet's diet with new, weird ingredients, you've probably wondered if your dog can eat mushrooms. Although edible mushrooms do not pose a direct threat to your dog, they are difficult to digest and should not become a permanent part of your pet's diet. Of course, poisonous species, just as they are for humans, pose a serious threat to the health or life of a pet, so if the dog has eaten a poisonous fungus, contact your veterinarian immediately.
Mushrooms and your dog's digestion?
Have you ever heard that champignons are not mushrooms? Certainly not from the perspective of the dog's digestive system. As with other types of edible mushrooms, champignons are a hard-to-digest addition to the dog's diet. Moreover, neither mushrooms nor other species of mushrooms provide dogs with any nutritional value - if you want to add something to your dog's diet, check what vegetables the dog can eat.
Don't get your dog used to eating mushrooms!
When you give your dog mushrooms in or between meals, you are getting your pet used to the smell and taste. A dog in which we develop a habit of eating mushrooms can reach for them during walks, regardless of whether they are edible or poisonous mushrooms. If you do not want to expose your dog to health problems from ingesting inedible mushrooms, do not teach your dog that he can eat mushrooms.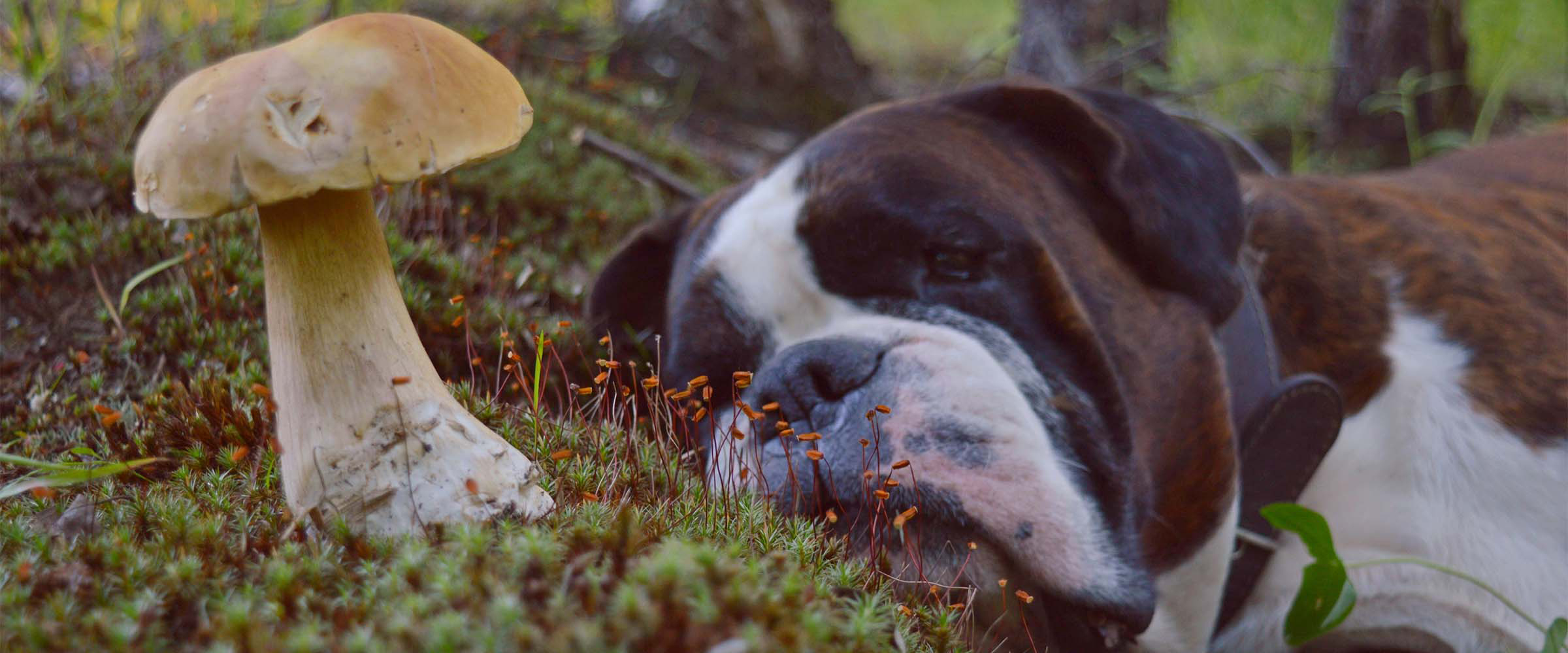 What can happen if my dog ate a mushroom on a walk?
Edible mushrooms do not pose much of a threat to your dog and, in the worst-case scenario, can cause a dog's stomach ache or digestive problems. However, consumption of poisonous mushrooms can pose a serious threat to your pet's health or life. The first symptoms of mushroom poisoning may resemble indigestion - the dog may develop abdominal pain, vomiting or diarrhoea. Depending on the toxin contained in the mushrooms, symptoms may vary and the dog may experience drooling, convulsions and lack of appetite. In the worst case, organ failure can develop, which usually leads to the death of the pet. If you notice any disturbing symptoms, or if you suspect that your dog has eaten a poisonous mushroom, go to the vet immediately and consult the next steps.