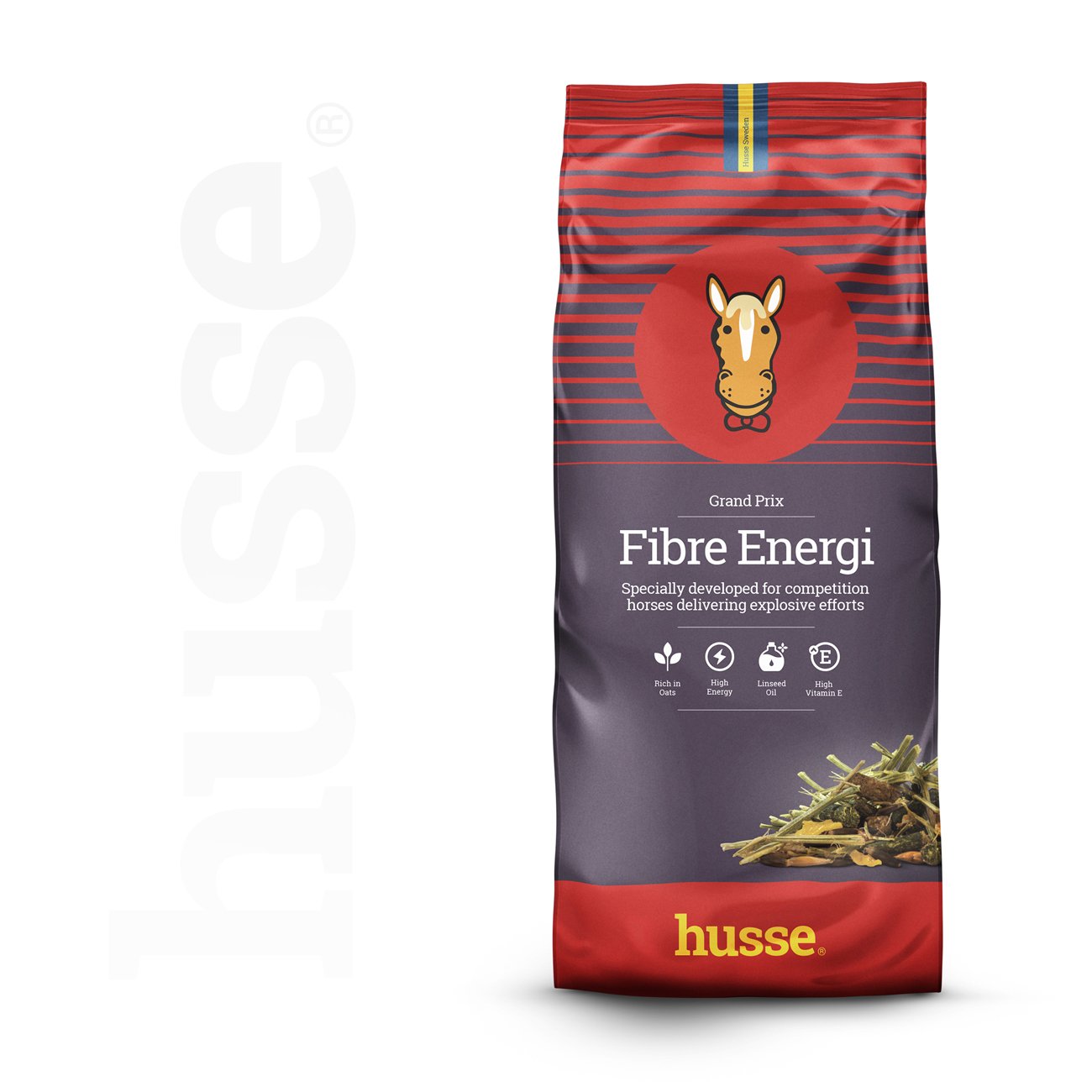 Fibre Energi, 20 kg | High-grain muesli delivering instant energy for explosive efforts
50191c
Complementary feed, a high-quality muesli specifically developed for competition horses needing extra energy for short term efforts, such as show jumping, trotting, CSO etc.
Instant energy for competition horses
Fibre Energi is a high grain mixture, rich in fat and added long stem alfalfa to encourage chewing and saliva production. Instant energy is delivered by highly digestible starch from grains (30% black oats, barley, wheat, corn and spelt). Free from soy, colourants and any artificial aroma.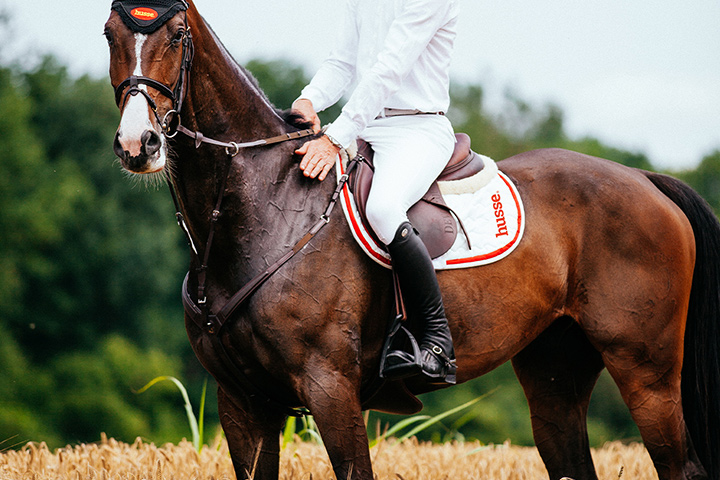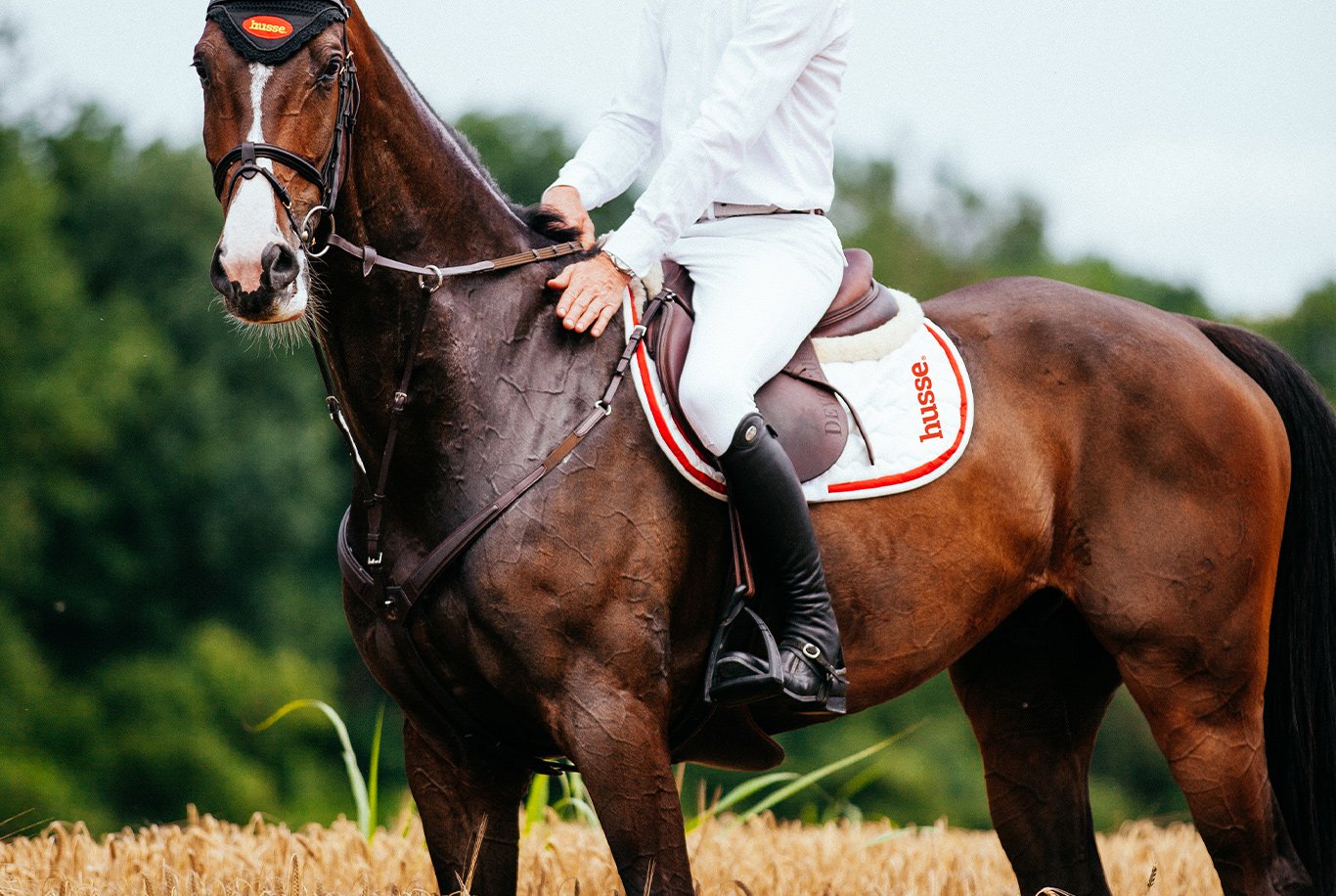 Instant energy and recovery support
GRAINS – Black oats (30%), barley flakes, puffed wheat, cornflakes and spelt contain highly digestible starch and deliver quickly available sugars for immediate energy.
LINSEED OIL – Excellent source of omega-3 fatty acids and mid- and long-term energy source.
VITAMIN E – As exercise increases, the working muscles' demand for energy is increased and the number of free radicals produced goes up. To avoid damage to muscle cells during exercise, adequate levels of antioxidants must be available to counter all the extra free radicals that are being generated. This is why, as a horse's workload increases, his requirement for vitamin E goes up too. Signs of oxidative damage in working horses include muscle soreness and stiffness and slower-than-expected recovery from intense exercise.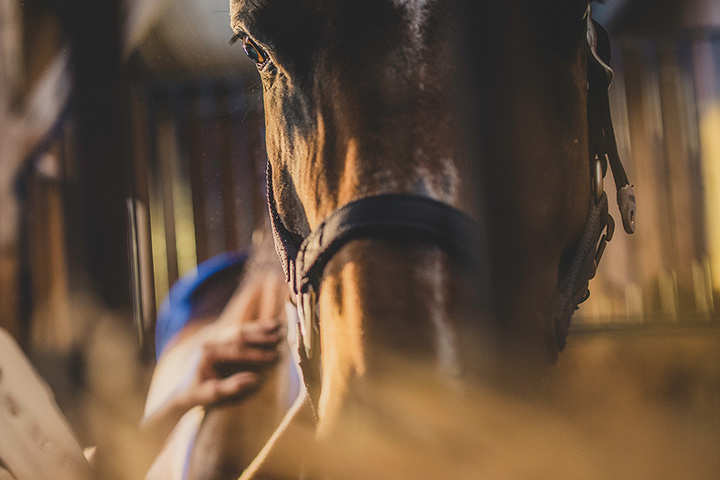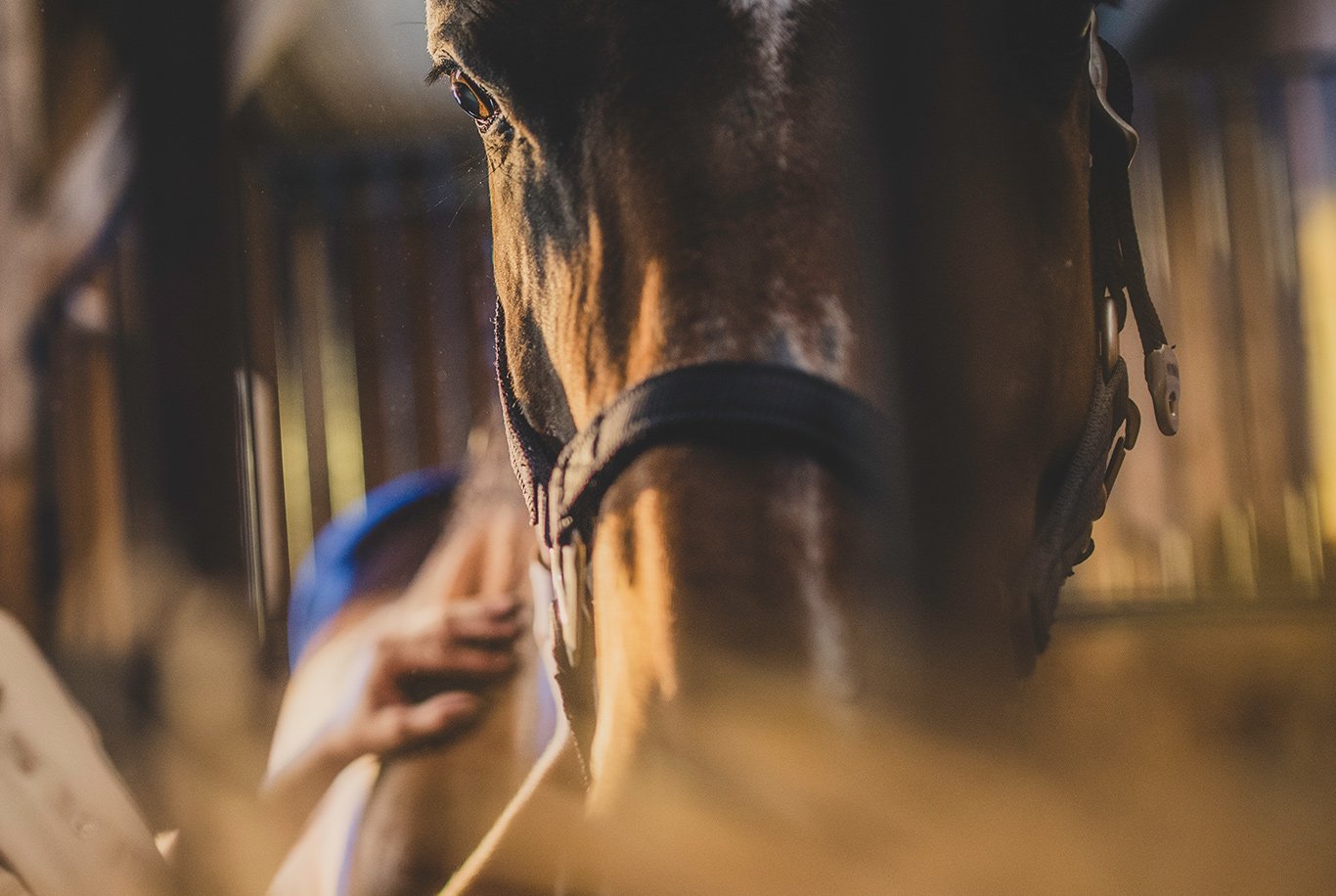 Additional benefits of Fibre Energi
ALFALFA PELLETS, EXPANDED FLAX SEED AND FLAX CHAFF PELLETS – These are rich in long fibres, very beneficial to the digestive tract.
BIOTIN - Helps to improve hoof quality. Biotin is a member of the B complex group of vitamins and is best known for healthy skin, coat and hoof. Biotin is a vitamin that must be obtained either through the diet or via the absorption of biotin that is synthesised by intestinal bacteria.
ALFALFA STEMS – Long stem alfalfa encourages chewing and saliva production. The crude fibre in alfalfa acts as an engine for the intestines.
ACTIVE YEAST – Contains a high amount of active yeast for smooth digestion. Living yeast cultures promote acid-using bacteria in the large intestine and stimulate a healthy gut flora. This ensures an optimal efficiency of the feed.
GOS, MOS and FOS - Prebiotics which are only used by benign bacteria and which promote their development and thus a healthy intestinal flora.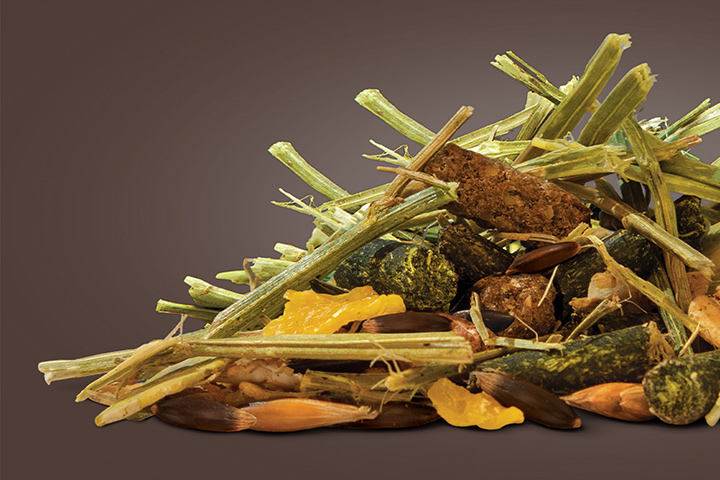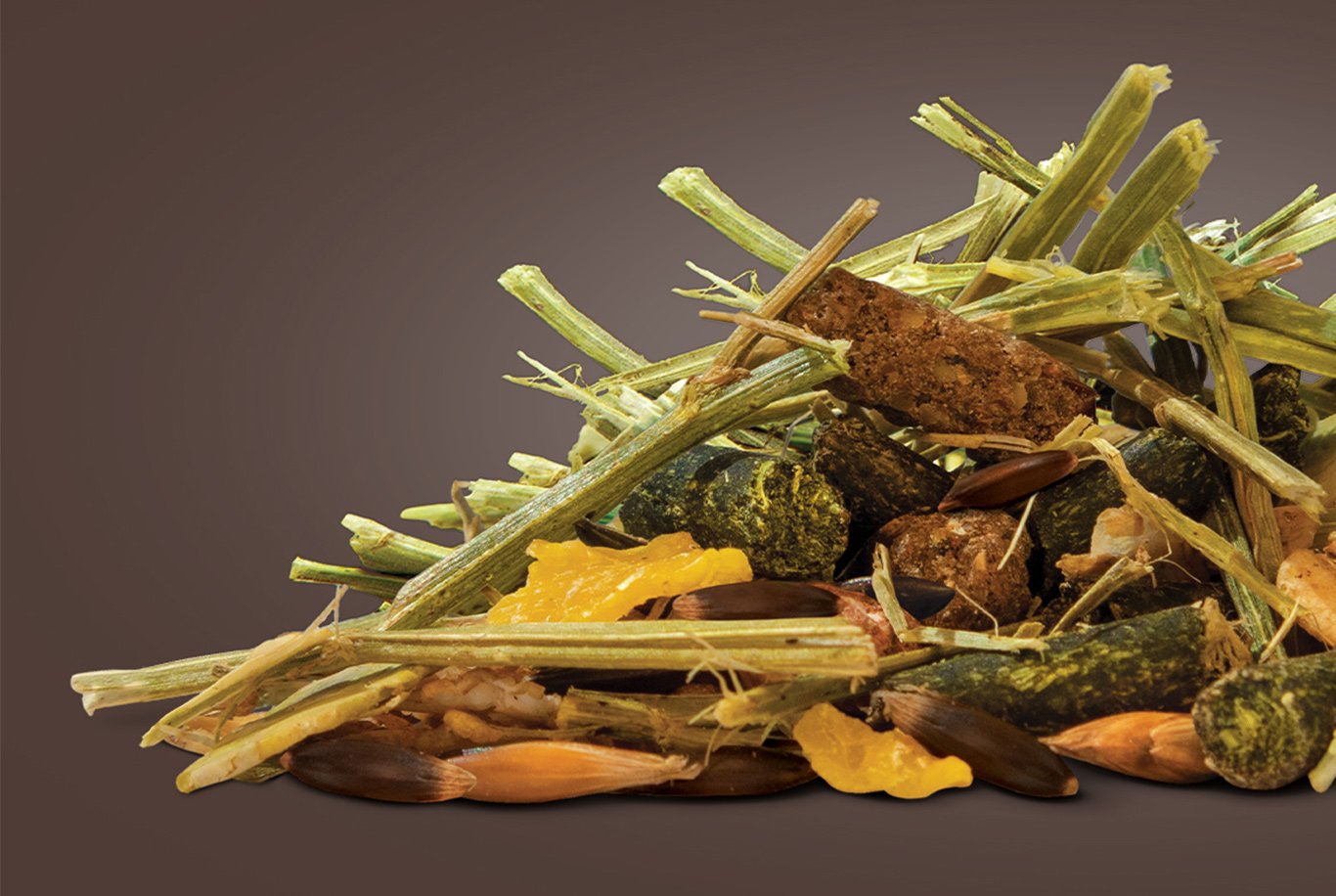 Nutritional info
Additives
Nutritional additives/kg: 3a672a Vitamin A 16666 IU, 3a671 Vitamin D3 3333 IU, 3a700 Vitamin E (all-rac-alpha-tocopheryl acetate) 312 mg, 3a880 Biotin 1670 µg, 3a890 Choline chloride 600 mg.
Trace elements/kg: 3b103 Iron (Iron(II) sulphate monohydrate) 83 mg, 3b202 Iodine (Calcium iodate anhydrous) 2.1 mg, 3b405 Copper (Copper(II) sulphate pentahydrate) 25 mg, 3b503 Manganese (Manganous sulphate monohydrate) 125 mg, 3b605 Zinc (Zinc sulphate monohydrate) 75 mg, 3b801 Selenium (Sodium selenite) 0.42 mg.
Technological additives/kg: E 280 Propionic acid 0.2 g, E 284 Ammonium propionate 0.3 g, E 310 Propyl gallate 3.4 mg.
Zootechnical additives/kg: 4b1702 (Saccharomyces cerevisiae NCYC Sc 47) 6xE12 CFU.
Composition
black oats (30%), barley flakes, alfalfa pellets, wheat pellets, corn flakes, pea flakes, alfalfa stems, expanded flax seed, molasses, flax chaff pellets, linseed oil, puffed wheat, spelt, living yeast, vitamin E, biotin.
download pdf file with feeding table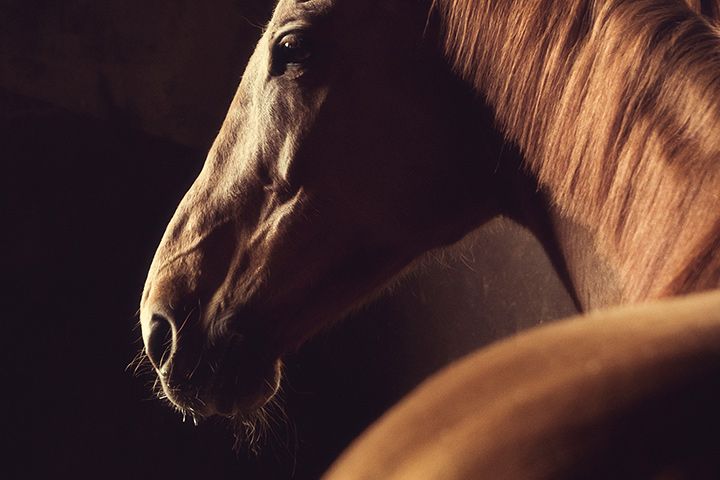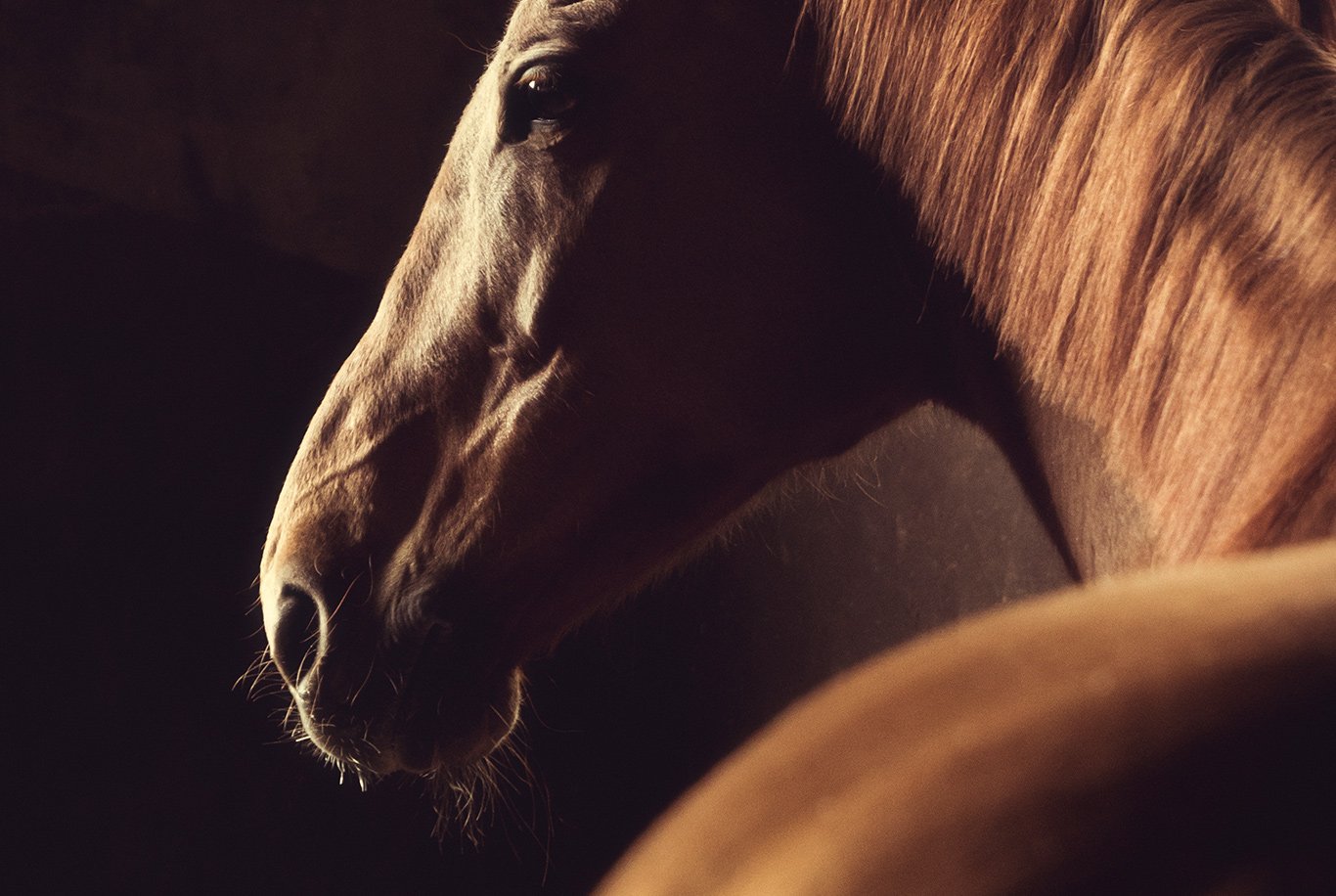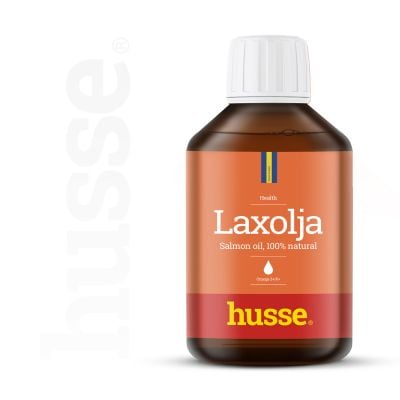 Balanced and high quality ingredients