Thank you for talking to Husse at DogFest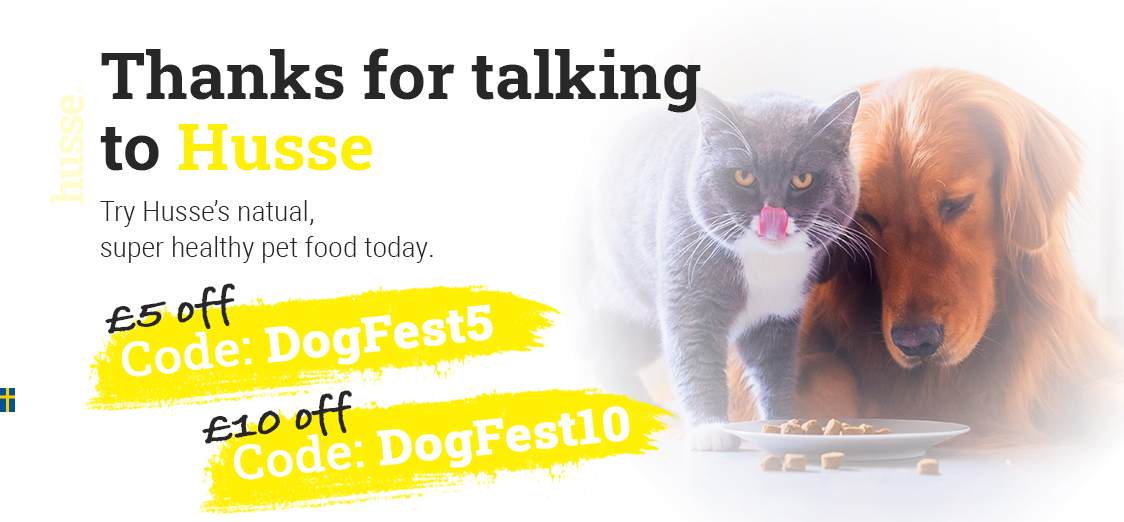 Why Husse?
Husse is a 100% natural, Scandinavian, Super-Premium pet food formulated with your pets best interests in mind. We have nutritionally rich and complete pet food available for every life stage and health issue meaning your pet will never have to go without thanks to Husse UK.
We are strong believers that our product is the best available on the market and due to this are extremely happy to offer you a special discount on your order. All you need to do is sign in or make an account and use the code DogFest5 or DogFest10 depending on the price of your order when you buy online!
For £5 off orders £35 and over
For £10 off orders £49 and over
User must be signed in for code to work
Best Selling Adult Dog Food: