Artiflex, 1 L | Nutritional support for joint health with chondroitin & glucosamine
50106c
Contributes to better mobility and flexibility of the joints.
Liquid food supplement that promotes mobility
Artiflex is a unique combination of MSM (Methyl Sulfonyl Methane), glucosamine, chondroitin and a combination of plants formulated to help protect the joints and restore joint flexibility and mobility of horses, donkeys and ponies. The product contains plants like devil's claw, arnica and marigold known for their analgesic and anti-inflammatory properties.
Glucosamine, Chondroitin and MSM
Artiflex is formulated to supply the horse with glucosamine and chondroitin of marine origin which are easier to assimilate by the body and are highly bioavailable.
GLUCOSAMINE & CHONDROITIN
Glucosamine is a natural compound found in cartilage which helps rebuild the cartilage and promote mobility.
Chondroitin is a substance that occurs naturally in the connective tissues of people and animals, has the particular function of giving the cartilage its elasticity by helping it retain water. It helps to improve the movement of the joints and maintains their flexibility.
MSM (Methyl sulphonyl methane)
MSM is rich in organic sulphur, an important 'building block' for healthy bones and joints. Most animals and people require a dietary supplement in addition to that MSM which is consumed naturally through food. MSM has shown itself to be useful in improving joint functionality.
Artiflex also contains other trace elements like zinc, copper and manganese, indispensable for the elasticity and the cartilage production.
Recommended use and instructions
Horses and large ponies: 40 ml/day.
Ponies and donkeys: 20 ml/day.
During critical phases: give the product continuously for three weeks. For maintenance: give during one week per month. Double the quantity in the first week during critical phases to accelerate joint flexibility. Shake before using. Suitable for use during gestation, lactation and for very young animals. For animal use only! Product contains doping substances – check with local authorities what rules apply for competitions.
DISCLAIMER: This product is based on plants. Different animals may react differently to natural substances in these plants. The claims listed in this product description are based on general information about the mentioned plants. This product should not be classified as a medicine. If you have other questions regarding your horse's health, we recommend that you contact your veterinary.
Nutritional info
Additives
Trace elements per litre: MSM 60000 mg, 3b604 Zinc (sulphate) 3500 mg, 3b503 Manganese (sulphate) 3000 mg, 3b405 Copper (sulphate) 2500 mg.
Composition
glucosamine sulphate (70000 mg/l), chondroitin sulphate (60000 mg/l), marigold (Calendula officinalis), devil's claw (Harpagophytum procumbens), arnica (Arnica montana).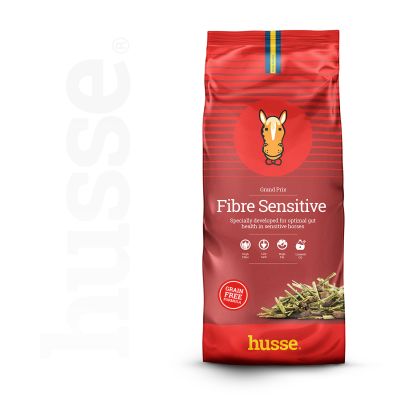 Balanced diet and high quality ingredients