How to arrange a birthday party for a dog? The best ideas for a dog's birthday
A dog's birthday is a special day in the homes of pet owners. Although your four-legged friend may not understand blowing out candles on a cake, a dog's birthday party can be a lot of fun for your pet if you plan it properly. See how to organize a birthday for your dog to celebrate your pet on this special day.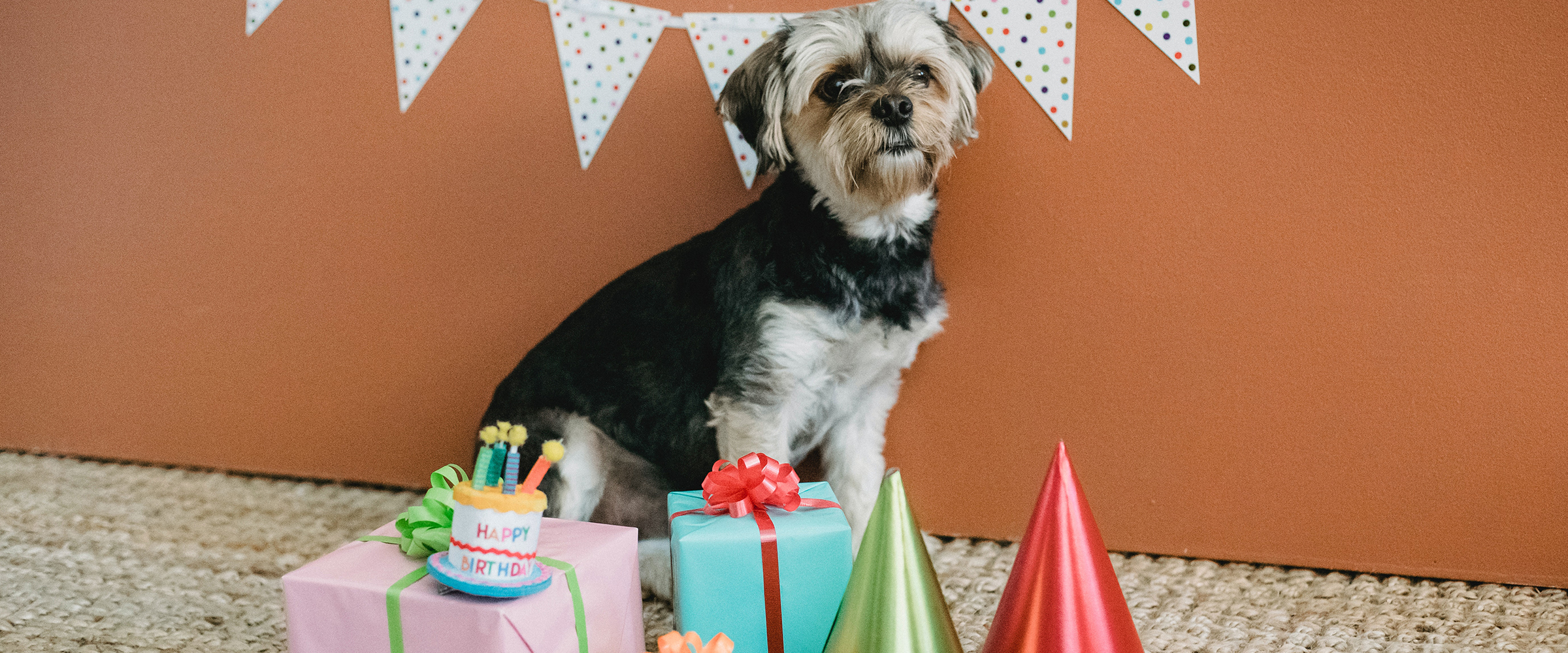 Dog's birthday - how to organize it?
A dog's birthday is the moment when your pet should be the most important. Therefore, plan all attractions and games with your dog in mind. If your dog is not the life of the party, a party of 20 is unlikely to be an option. Limit the guest list to the few closest people your dog loves. Give up loud music and fireworks - they can amuse a person, but certainly not a dog.
Enter attractions into your dog's day plan
Don't disturb your dog's routine! Dogs love their daily routine and any changes you make to them can be stressful. A birthday for a dog is supposed to be a nice and joyful memory, not a stressful event. Therefore, do not change the times your dog eats meals or takes his afternoon nap. Fit birthday attractions into your pet's existing schedule.
Take your dog for a walk
Don't forget about walks! On an eventful day, such as a pet's birthday, it's easy to forget about basic needs. A birthday dog ​​walk can also be special. Take your dog's favourite snacks, its best toy, and take your dog to its favourite park. Let your pet play with his four-legged friends and remember about a large dose of caresses.
Prepare gifts
When celebrating a dog's birthday, presents must not be missing. Dog birthday gifts don't have to be huge and expensive. Your pet will enjoy its favourite snacks or a new ball. If your dog loves searching, wrap snacks in paper and add a few snacks to the package. Let the dog smell its gifts. So that the pet can unpack the gifts themselves, you can hide them under a blanket or a towel.
What about a dog birthday cake?
Can a birthday party take place without a cake? Of course not! Just don't share a sweet cake with your pet. Leave the confectionery for human visitors and offer your pet a healthy and delicious alternative to a sponge cake with cream. You can make a dog cake from your dog's favourite treats with wet food. You can also buy ready-made dog cakes, but be careful about their composition.
Do not overfeed your dog on its birthday?
A dog's birthday is a day like any other. Especially if it's your dog's first birthday, be careful with the number of treats and the dog's cake. Dog treats should never exceed 20% of the energy your dog eats daily. If you want to give your pet more treats on your dog's birthday, reduce the amount of food that day.