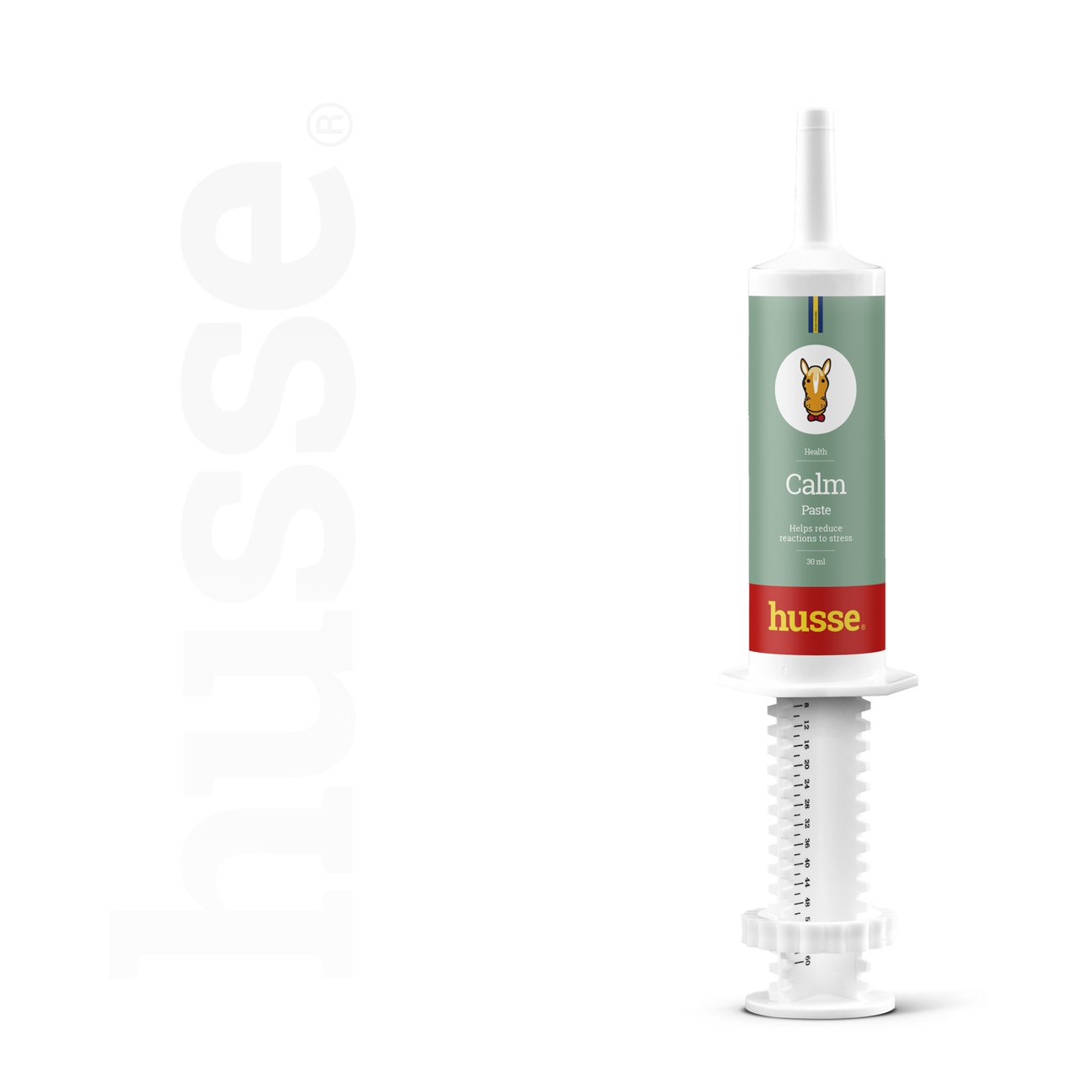 Calm Paste, 30 ml | Natural product designed to give an immediate calming effect
50105c
Supplement in paste form that helps to reduce reactions to stress.
Food supplement with natural calming ingredients
Calm Paste helps the horse during unusual, challenging or stressful events thanks to the combination of plants like purple passionflower, littleleaf linden, vervain, winter jasmine and schisandra known for their de-stressing and calming properties.
Its practical packaging makes Calm Paste easy to store and use. You can take it with you everywhere, and give it directly into the horse's mouth during transport, etc.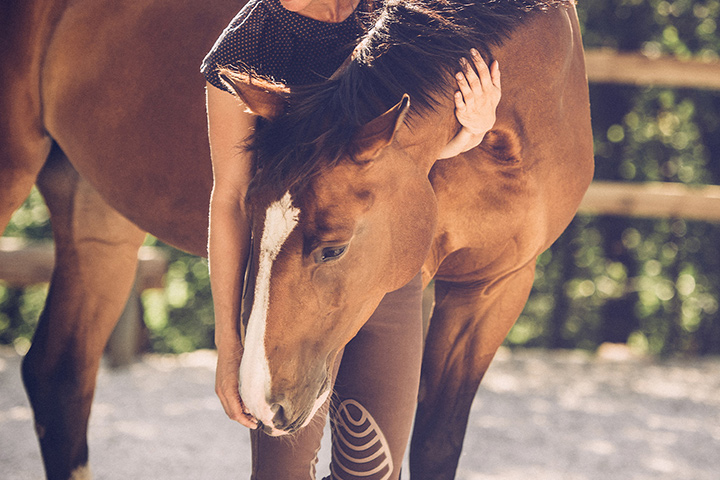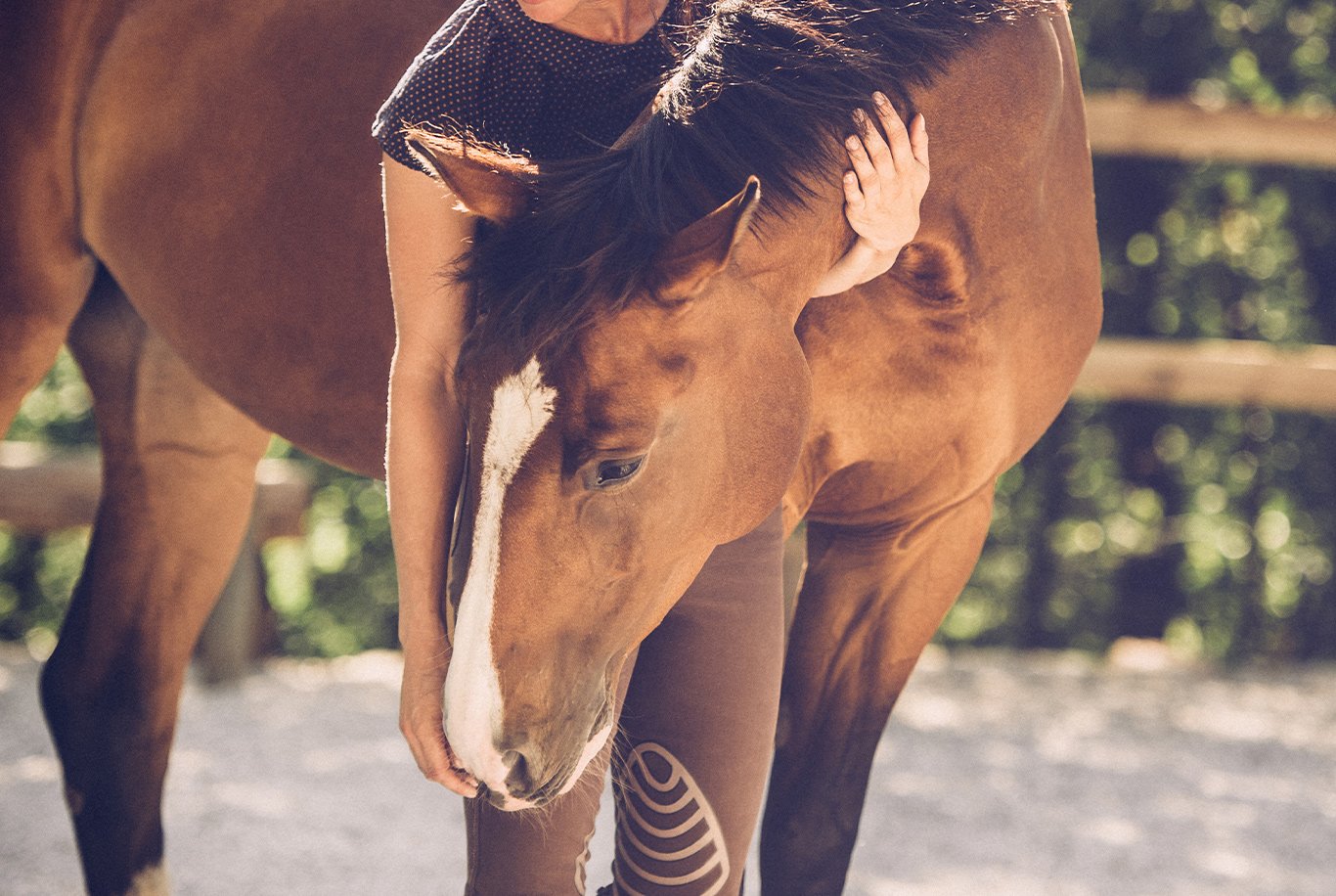 Selected ingredients with beneficial properties
Calm Paste is formulated to combat stress, but it also has helps with digestion difficulties (vervain), sensitive nerves (winter jasmine) and nervous spasms (winter jasmine, purple passionflower, littleleaf linden and vervain).
Furthermore, Calm Paste allows the horse to increase its available energy, the physical performance and endurance.
It contains as well tryptophan, an amino-acid known for its de-stressing properties, that plays a role in production of melatonin, sleep regulation hormone, and serotonin, regulator of good mood.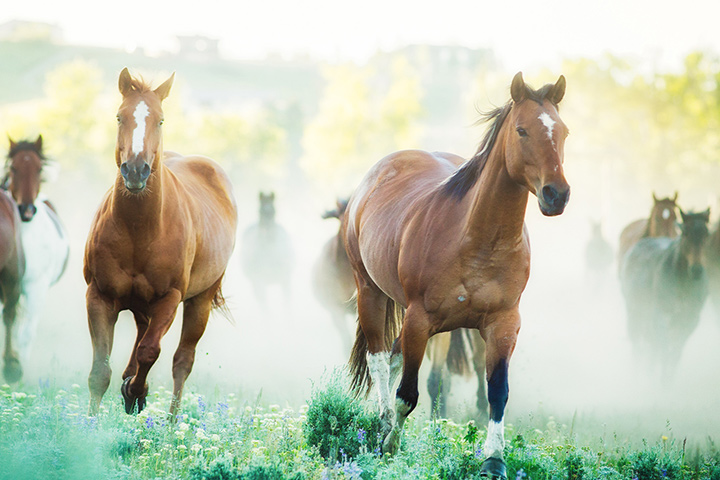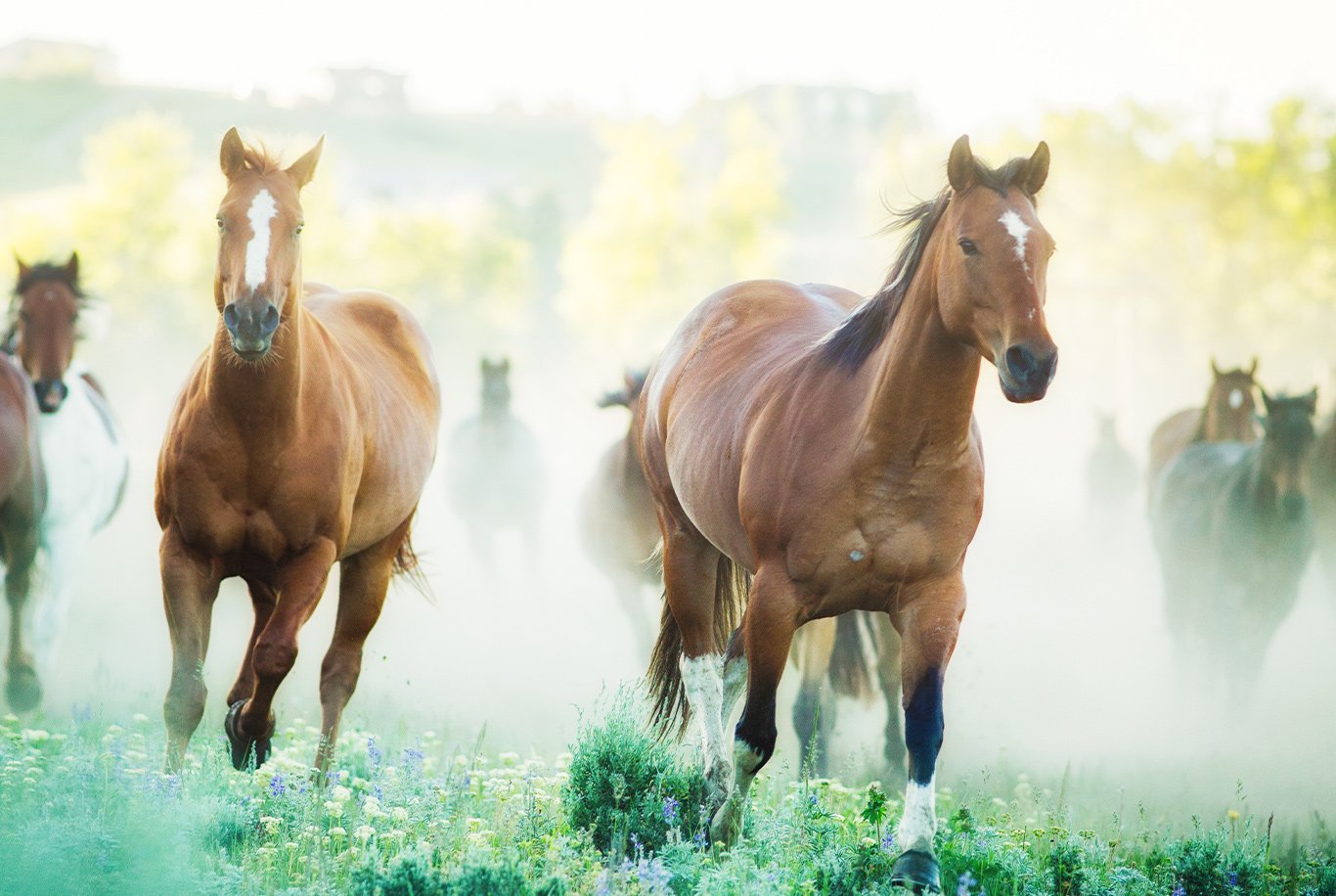 Recommended use and instructions
Horses and large ponies: 1 syringe per intake.
Ponies, foals and donkeys: ½ syringe per intake.
Give the product the day before and on the day of any change to the horse's habits, while in the horsebox or during transport, when in the company of unknown animals, during training, etc. It can be given again during the day if necessary, max. 4 intakes per day. Suitable for use during pregnancy, lactation, for very young animals and sports horses. Not suitable for stallions during the breeding season. For animal use only! Product can contain doping substances – check with local authorities what rules apply for competitions.
DISCLAIMER: This product is based on plants. Different animals may react differently to natural substances in these plants. The claims listed in this product description are based on general information about the mentioned plants. This product should not be classified as a medicine. If you have other questions regarding your horse's health, we recommend that you contact your veterinary.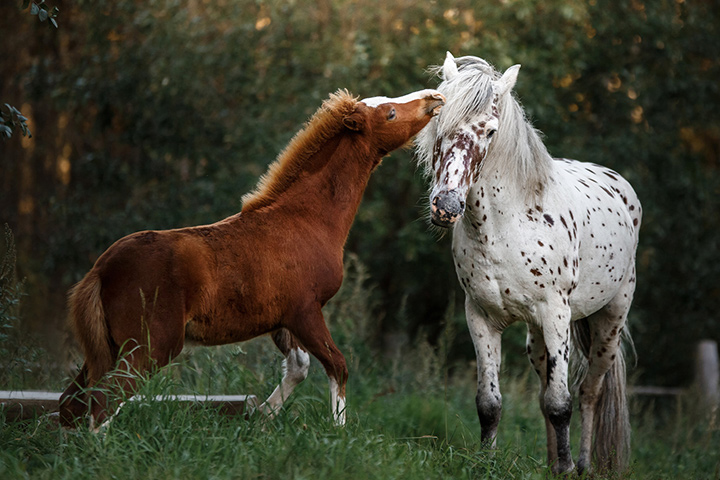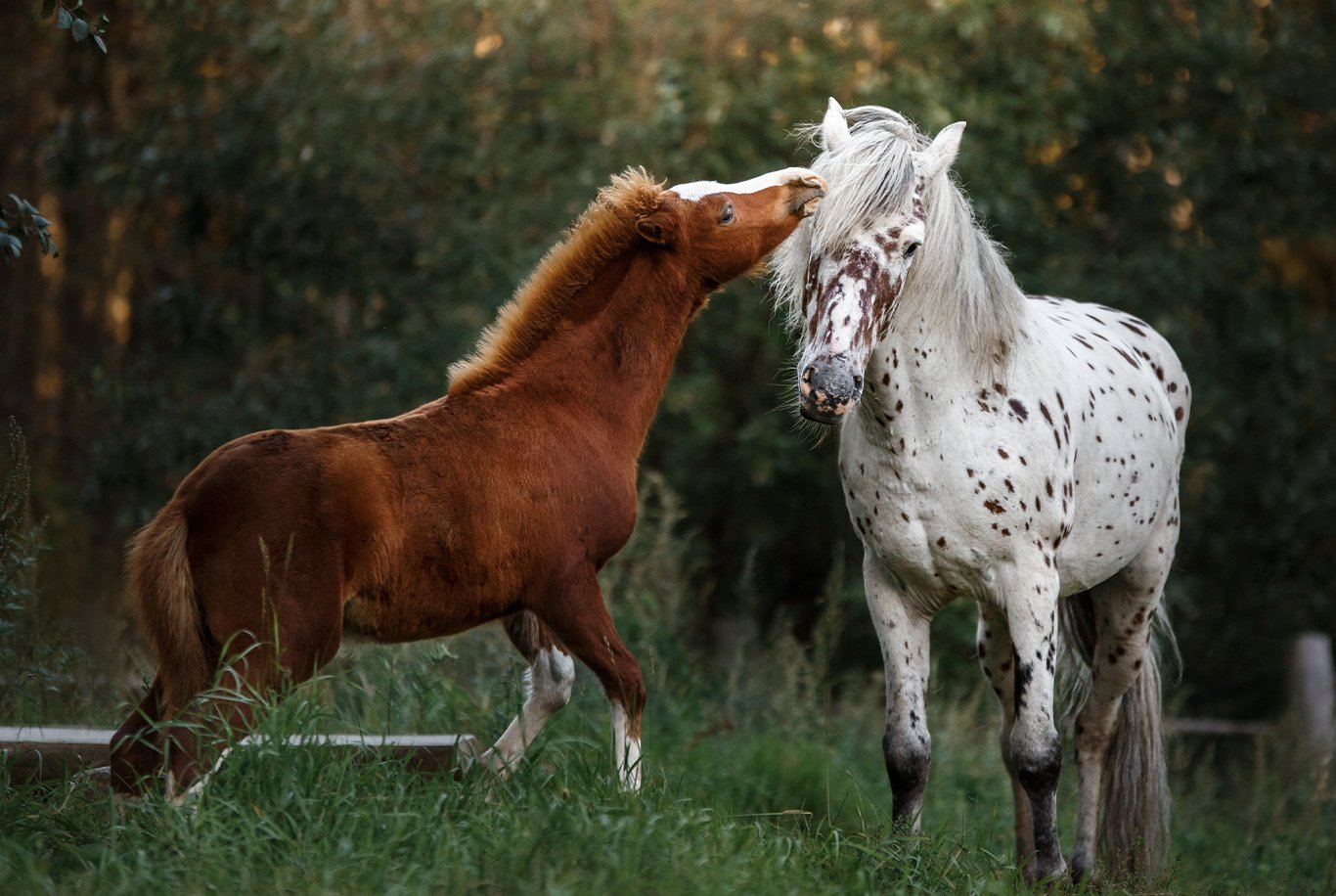 Nutritional info
Additives
Per 30 ml: Amino acid: 3.4.1. L-tryptophan 1000 mg; Thickener: E 551b Colloidal silica.
Composition
purple passionflower (Passiflora incarnata), littleleaf linden (Tilia cordata), vervain (Verbena officinalis), winter jasmine (Jasminum nudiflorum), schisandra (Schisandra chinensis), magnesium chloride.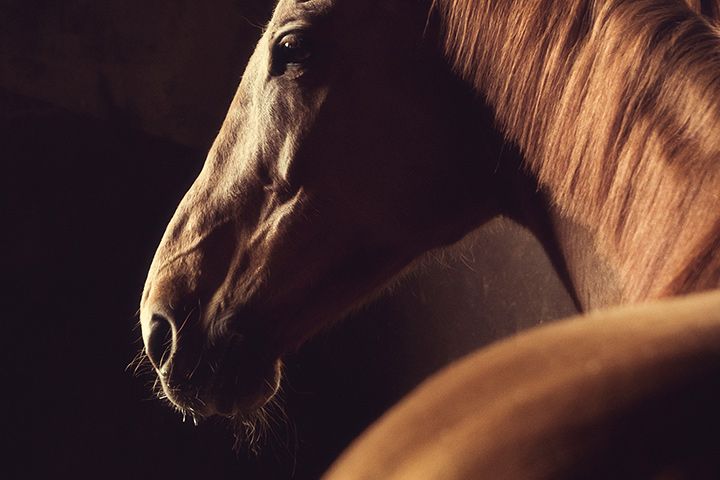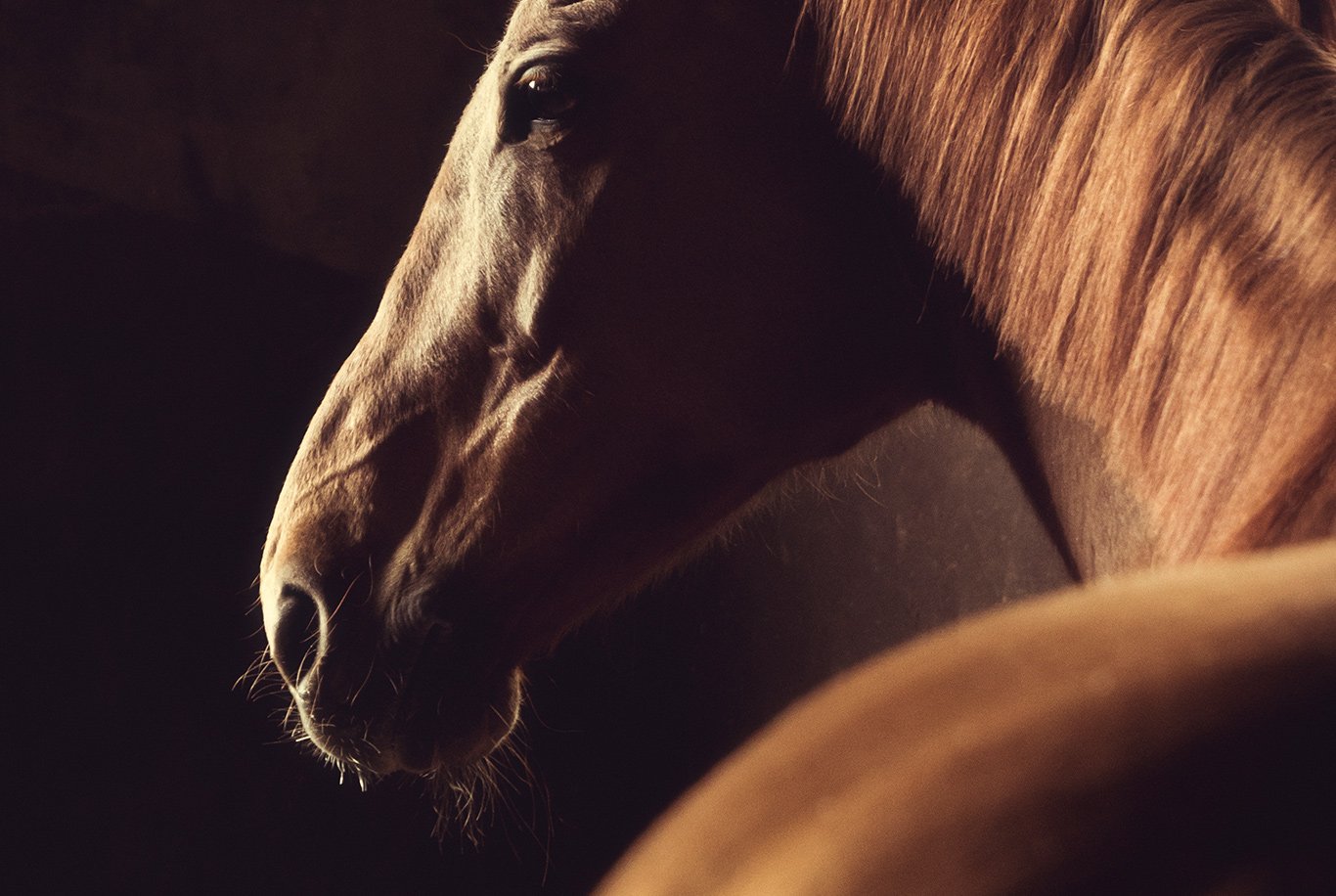 Balanced diet and high quality ingredients