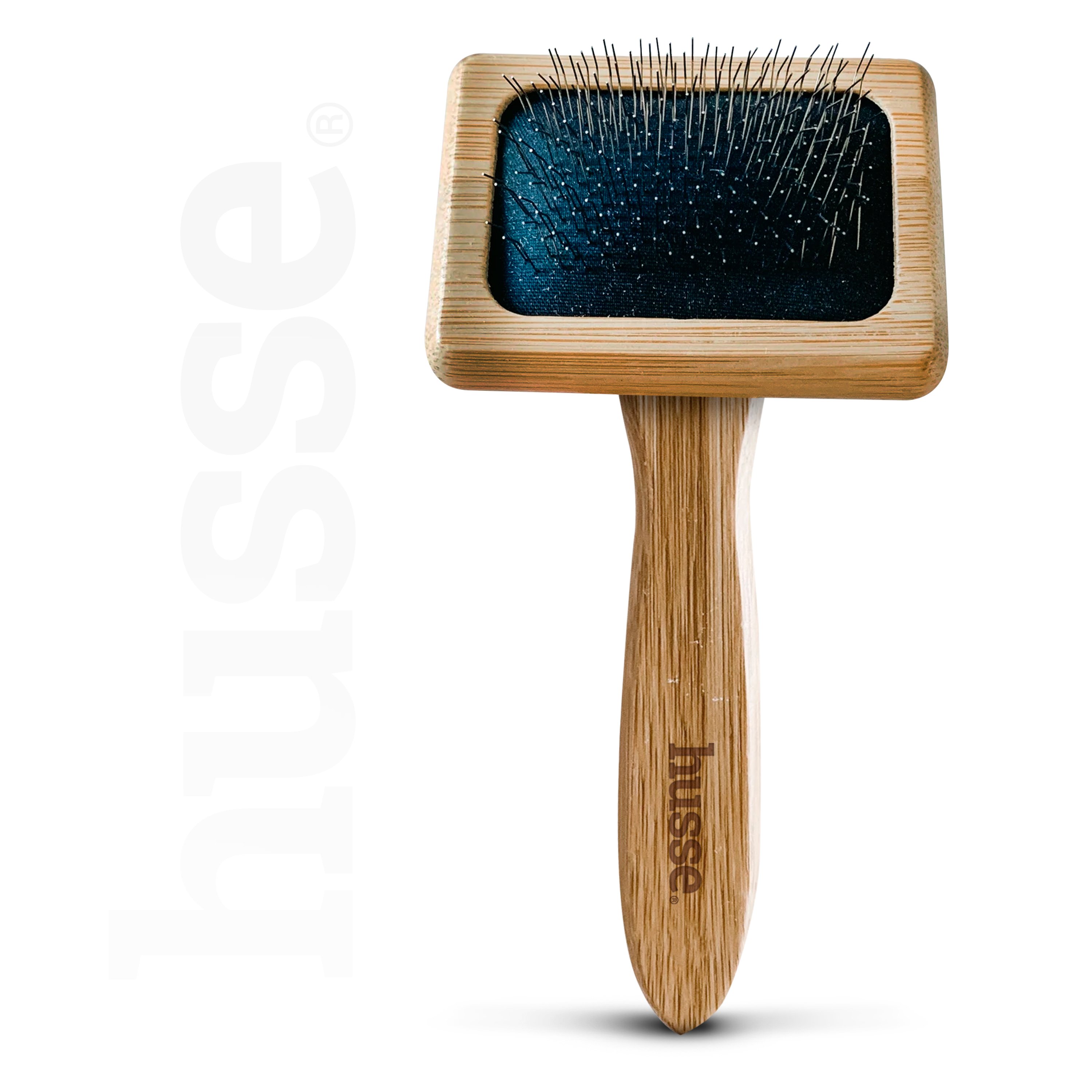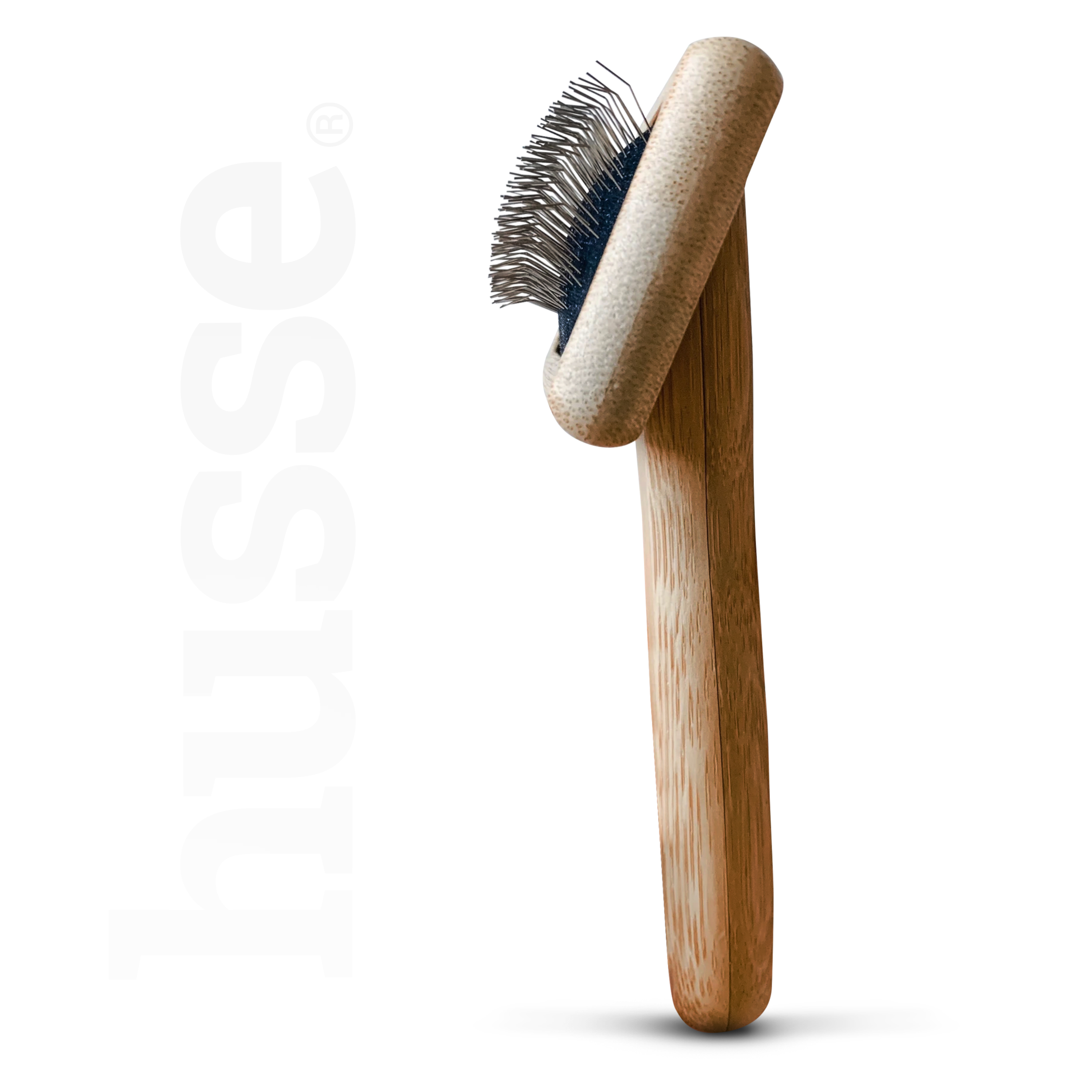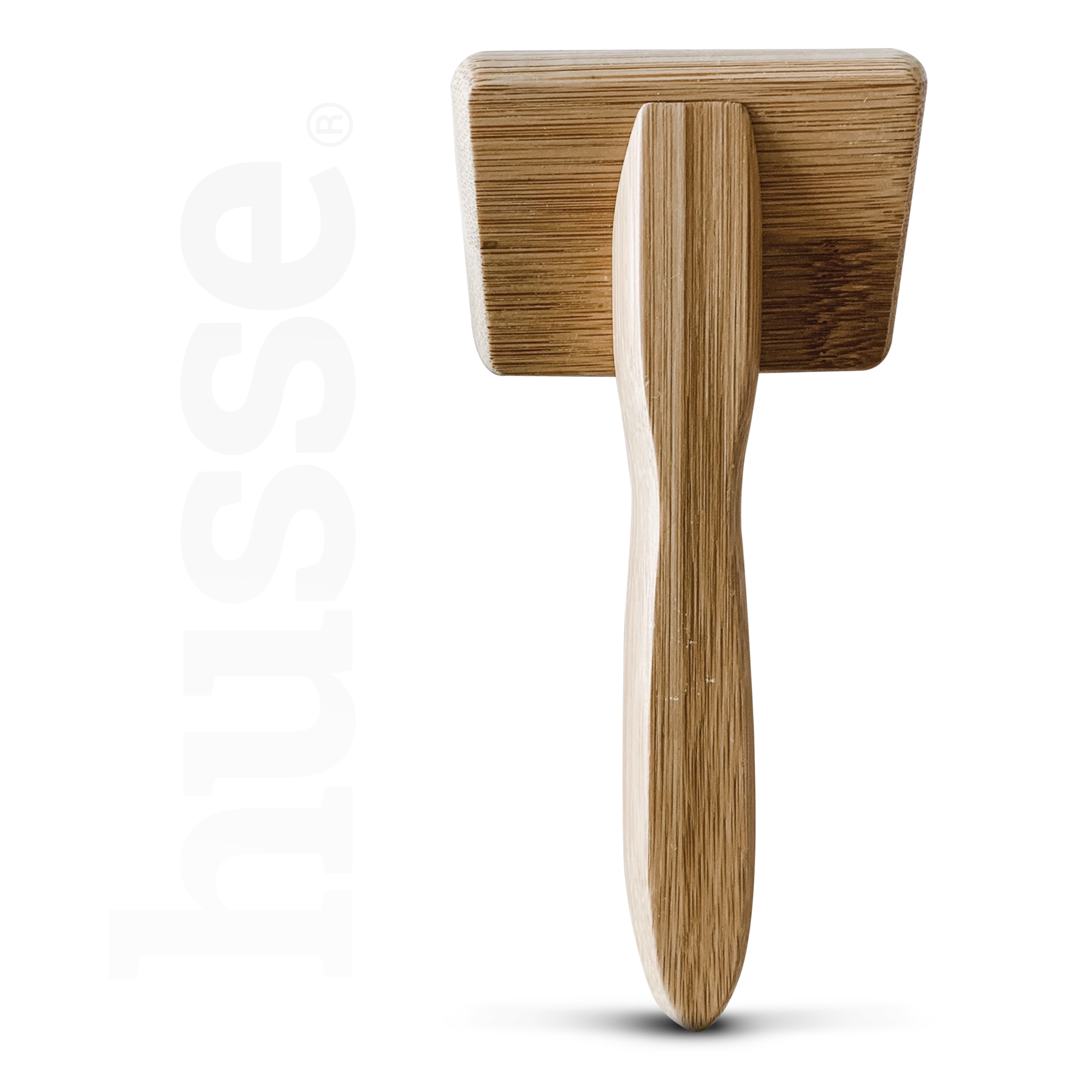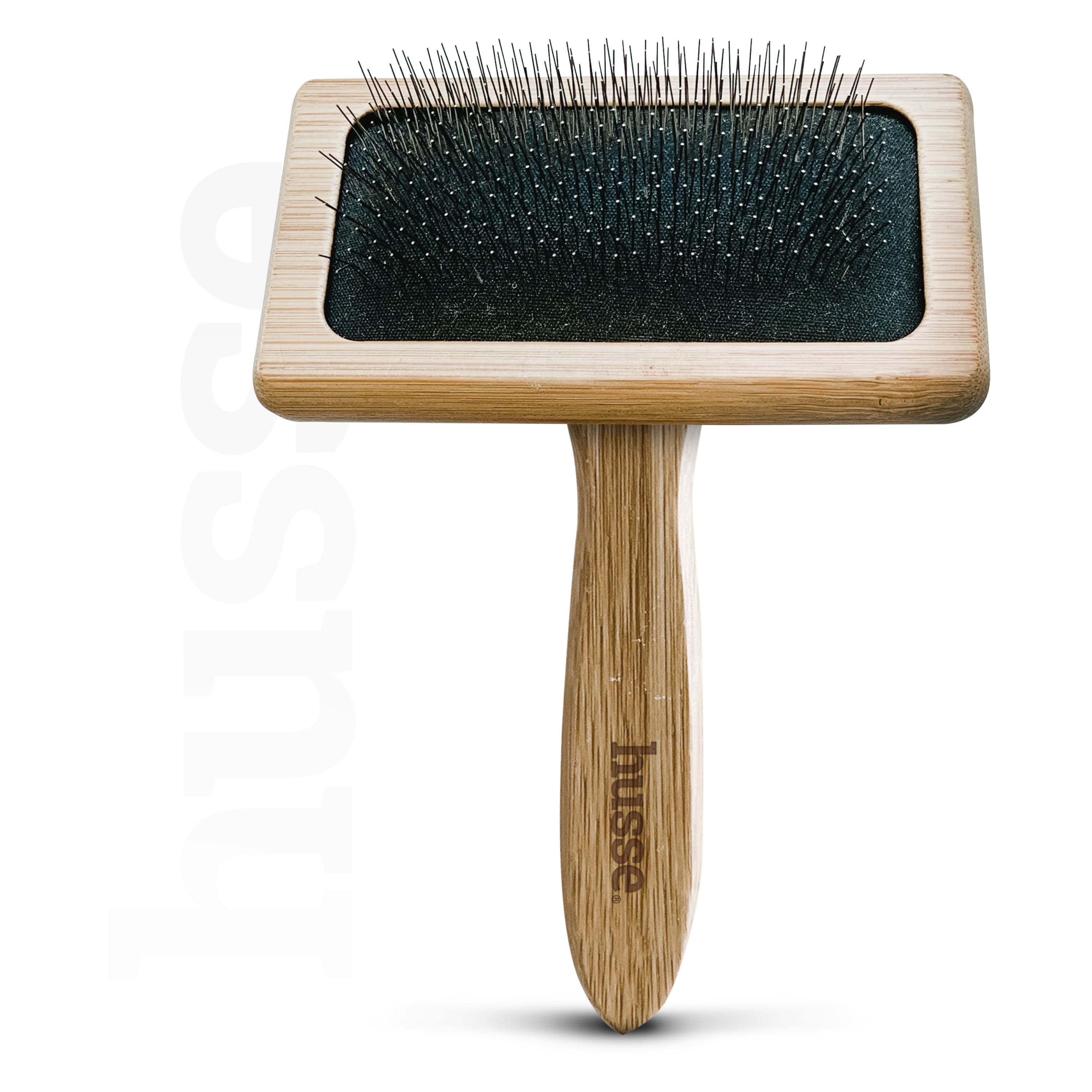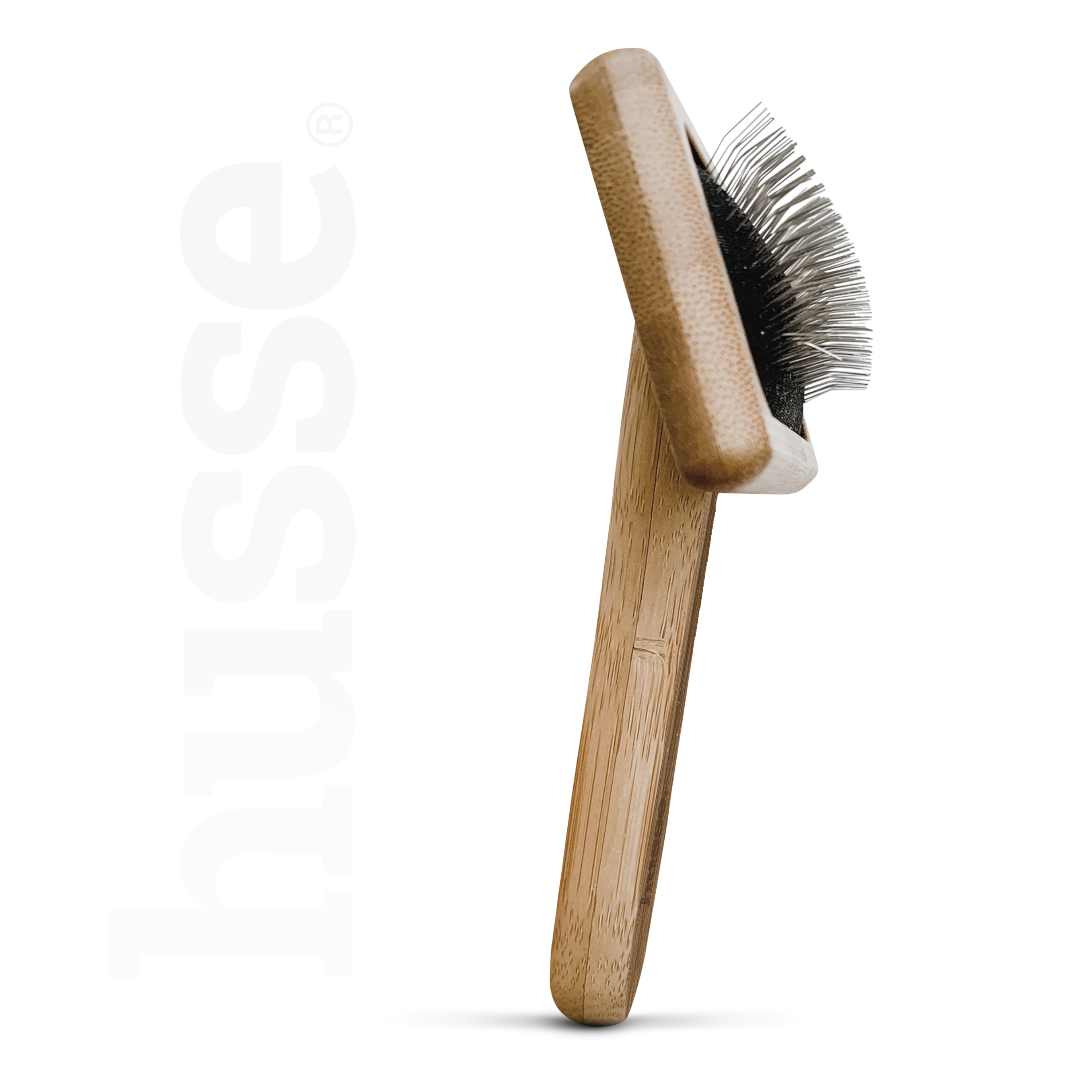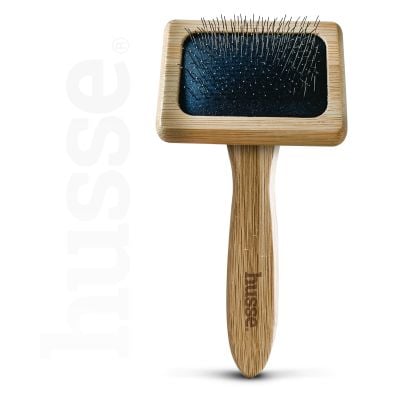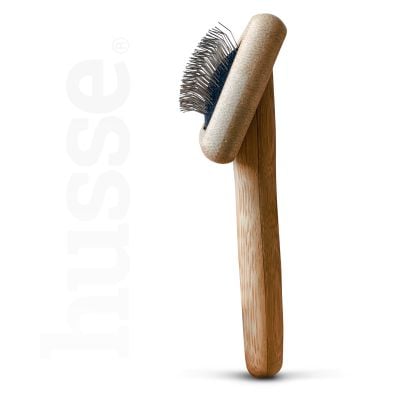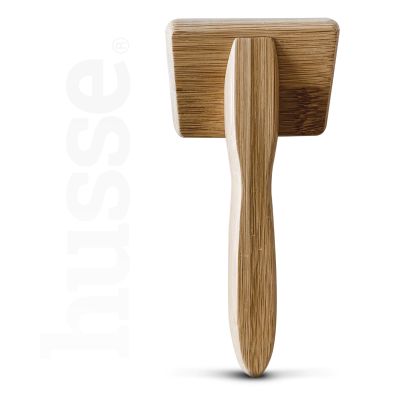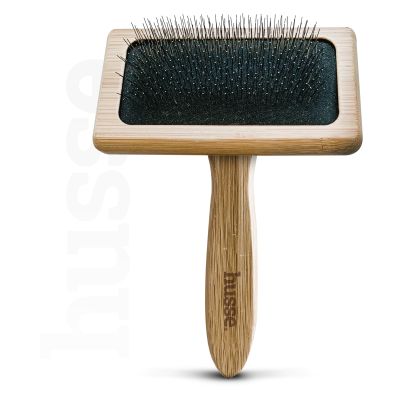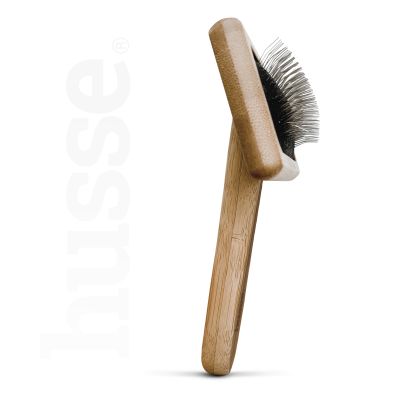 Karda, S | Slicker grooming brush for cats & small dogs
50336c
Premium, grooming slicker brush that features an environmentally friendly bamboo material, one of the most sustainable wood products.
Rectangle slicker brush
This rectangle slicker brush has bamboo construction and handle and angled steel pins inlaid in a soft rubber air cushion. It is suitable for pets of all sizes with all different hair lengths and thicknesses, particularly great for animals which shed. The angled pins comfortably remove loose hair, small knots and dirt from the undercoat. Use Karda regularly to help reduce shedding, prevent mats from forming and to keep your pet's coat clean and smooth.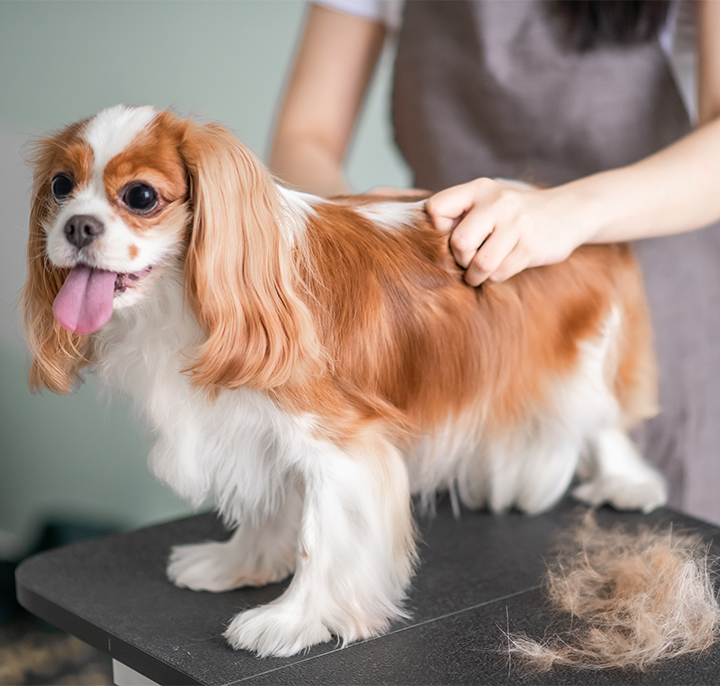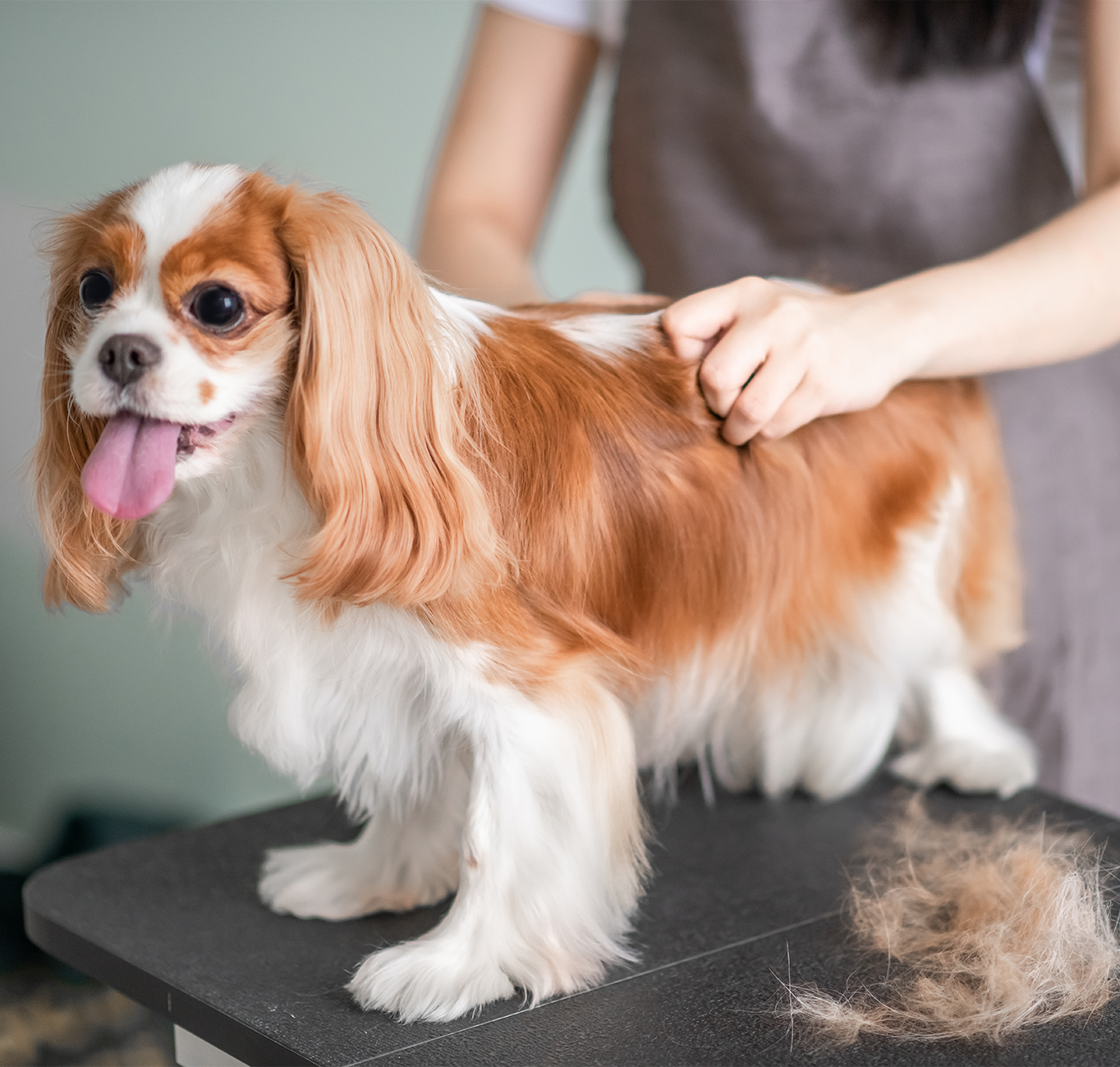 Bamboo is an eco-friendlier alternative to sustainably harvested hardwood since it is the fastest growing plant in the world making it the most renewable natural resource. It is a very strong and durable material, tougher than most wood, and yet lightweight. Our bamboo grooming tools are proudly made in China: processing and manufacture is done where the bamboo is grown.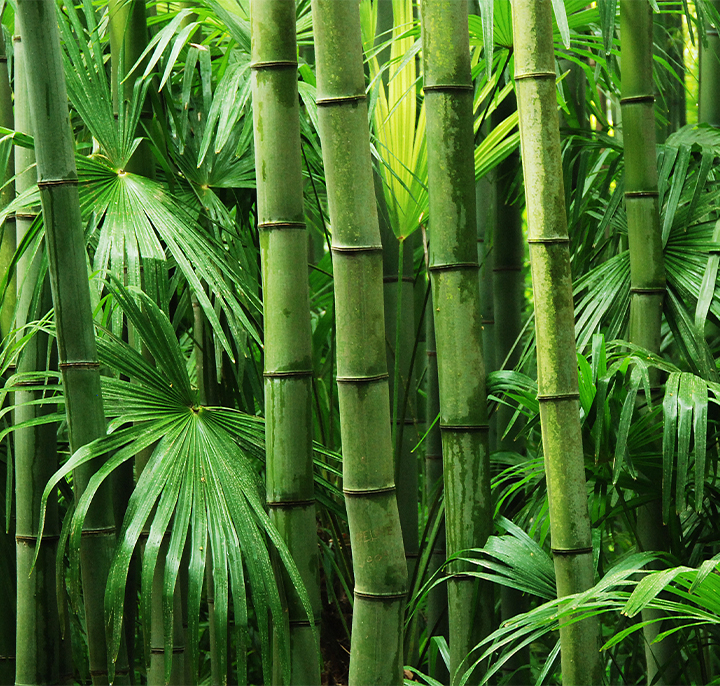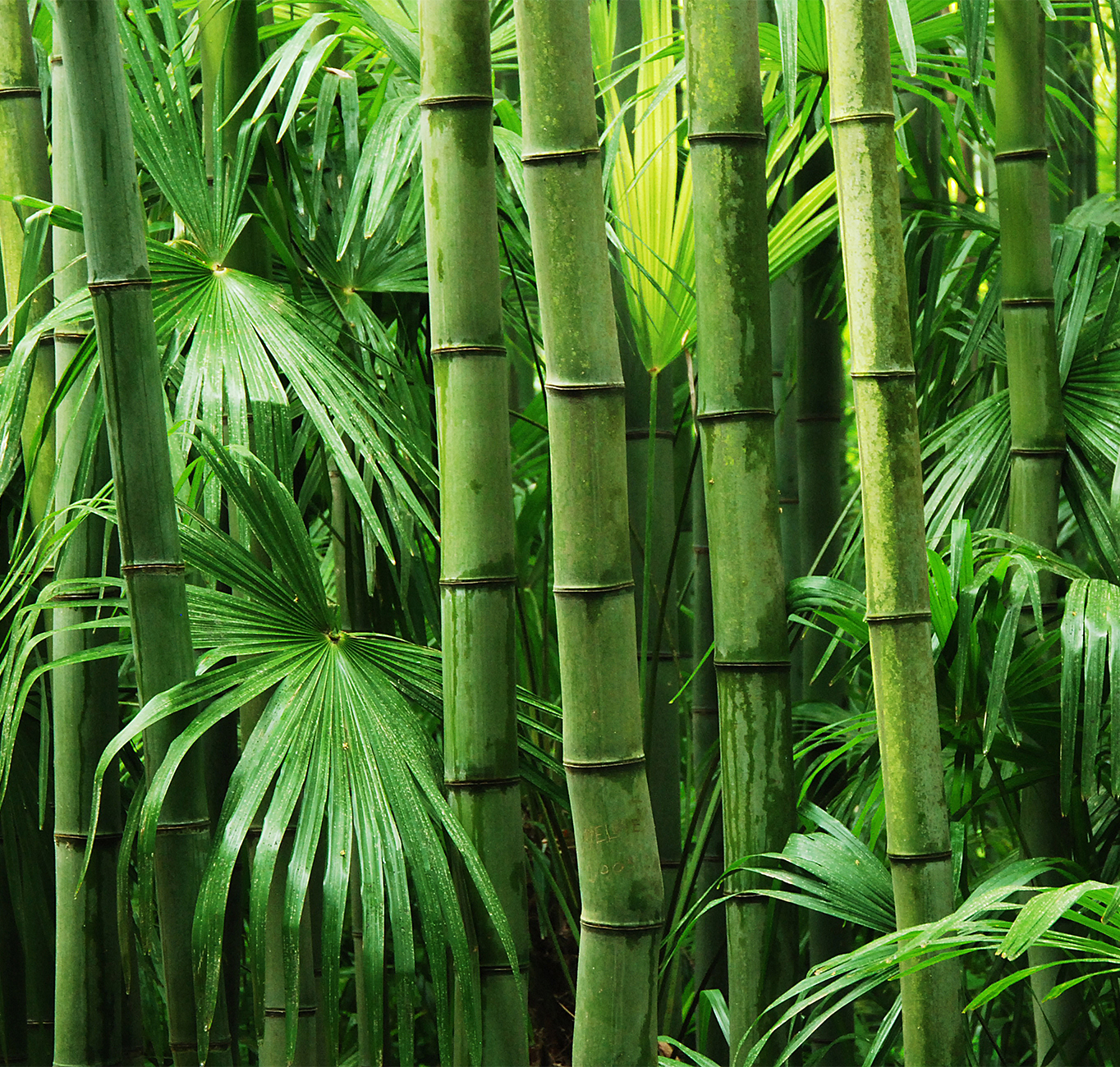 Available in two sizes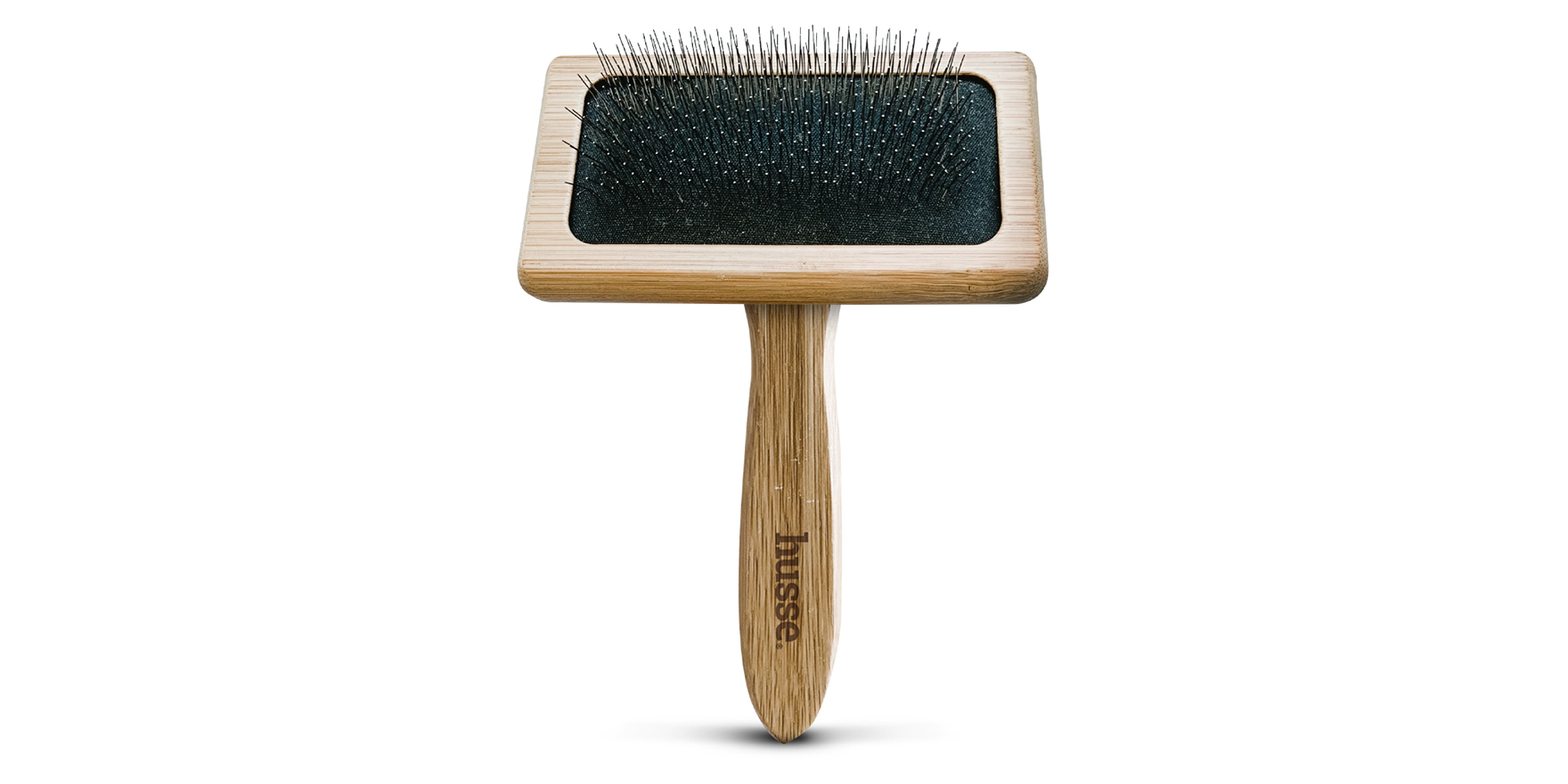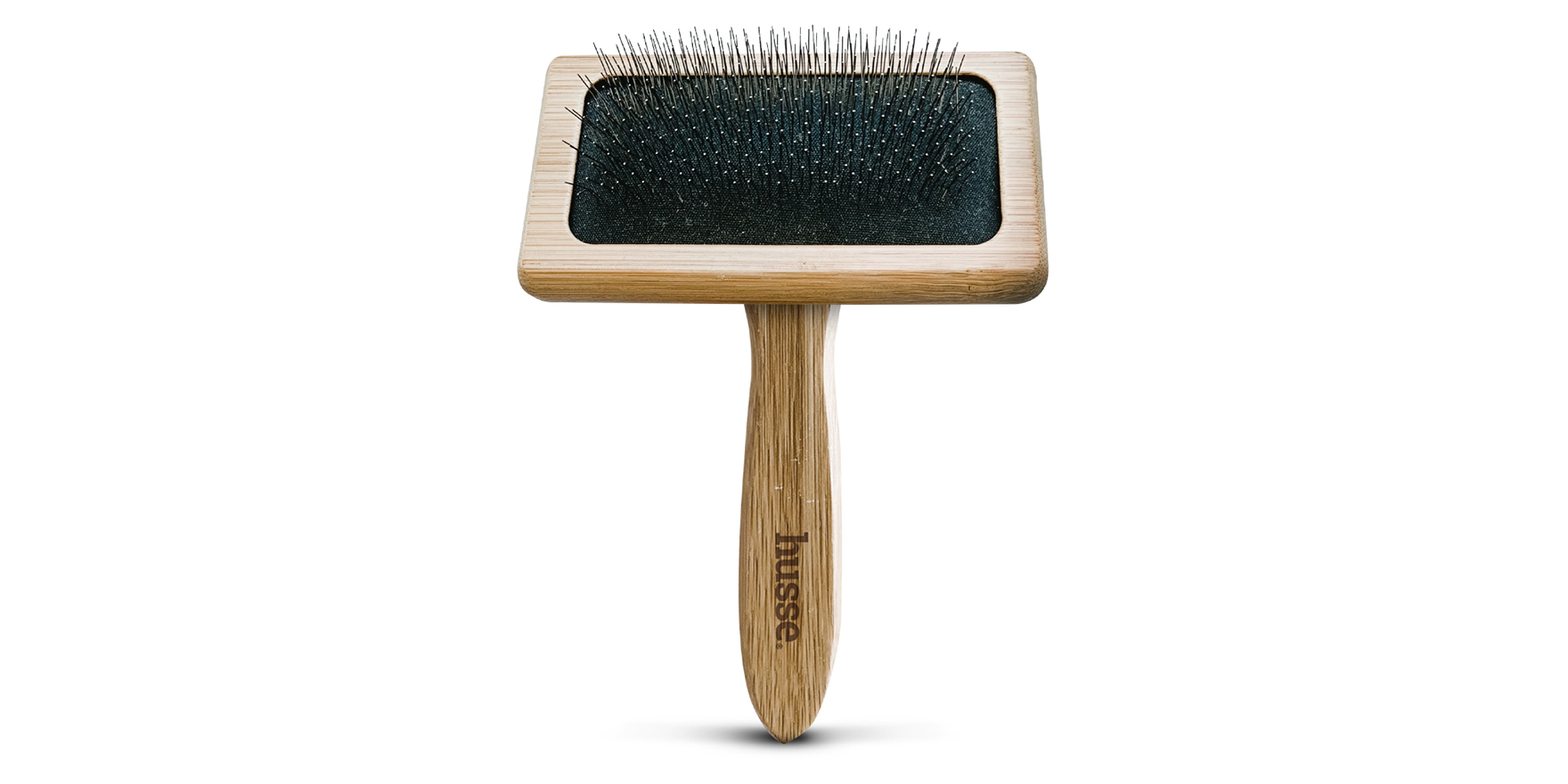 Balanced diet and high quality ingredients