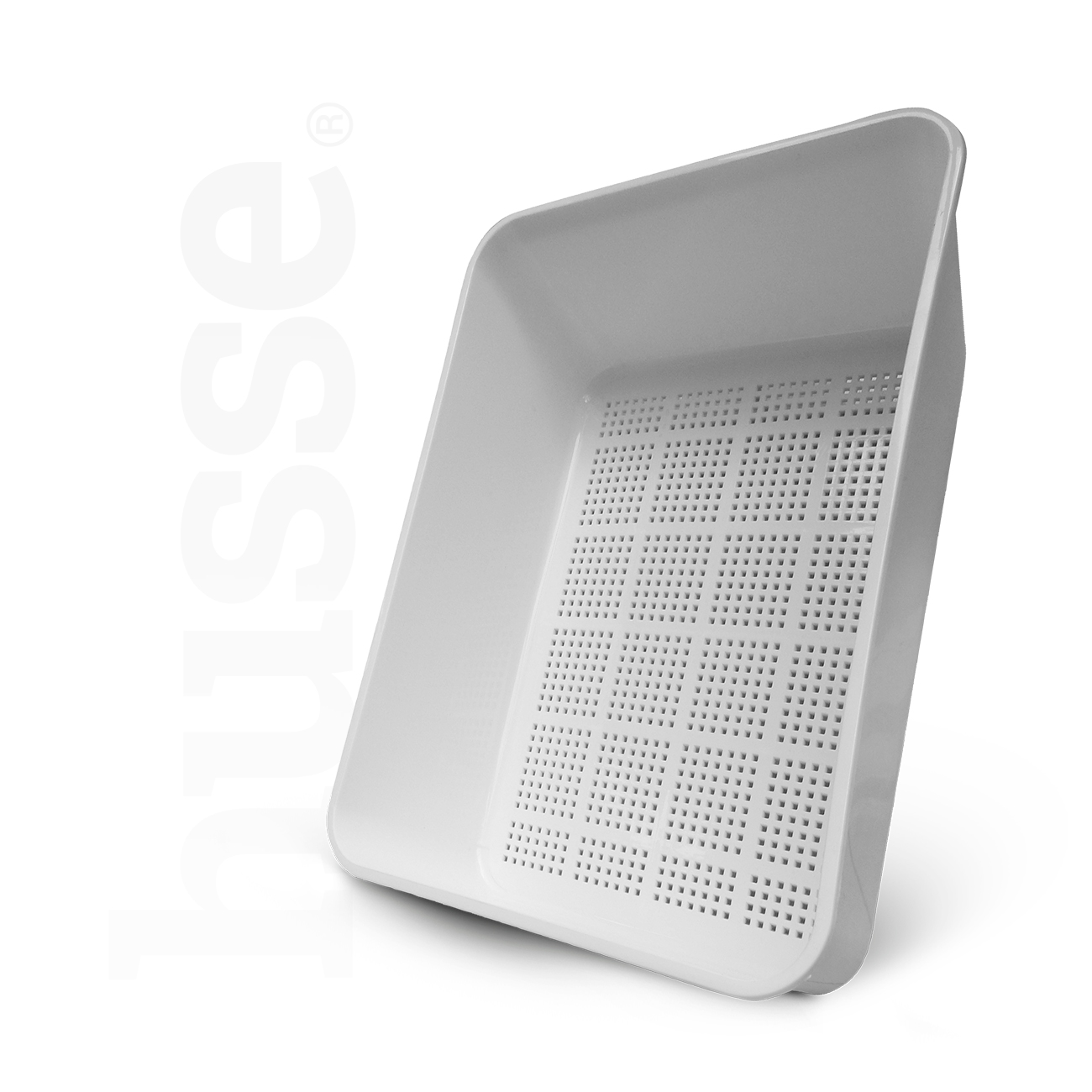 Inside grid, 1 pc | Plastic sifting pan
30040c
Sifting grid for the cat litter tray.
Sifting tray
Open litter box design makes waste cleaning easy and is perfect for cats who prefer easy access to the litter. The Inside Grid allows quick and easy cleaning of the cat litter when sieving out stool and clumped litter.
If your cat seems to prefer eliminating in seclusion, you can also get our Tray cover which fits perfectly on this tray.
Material: PP. Colour: White.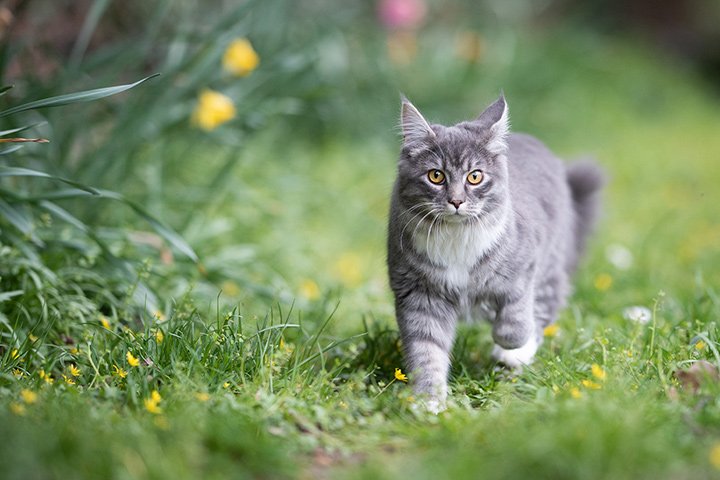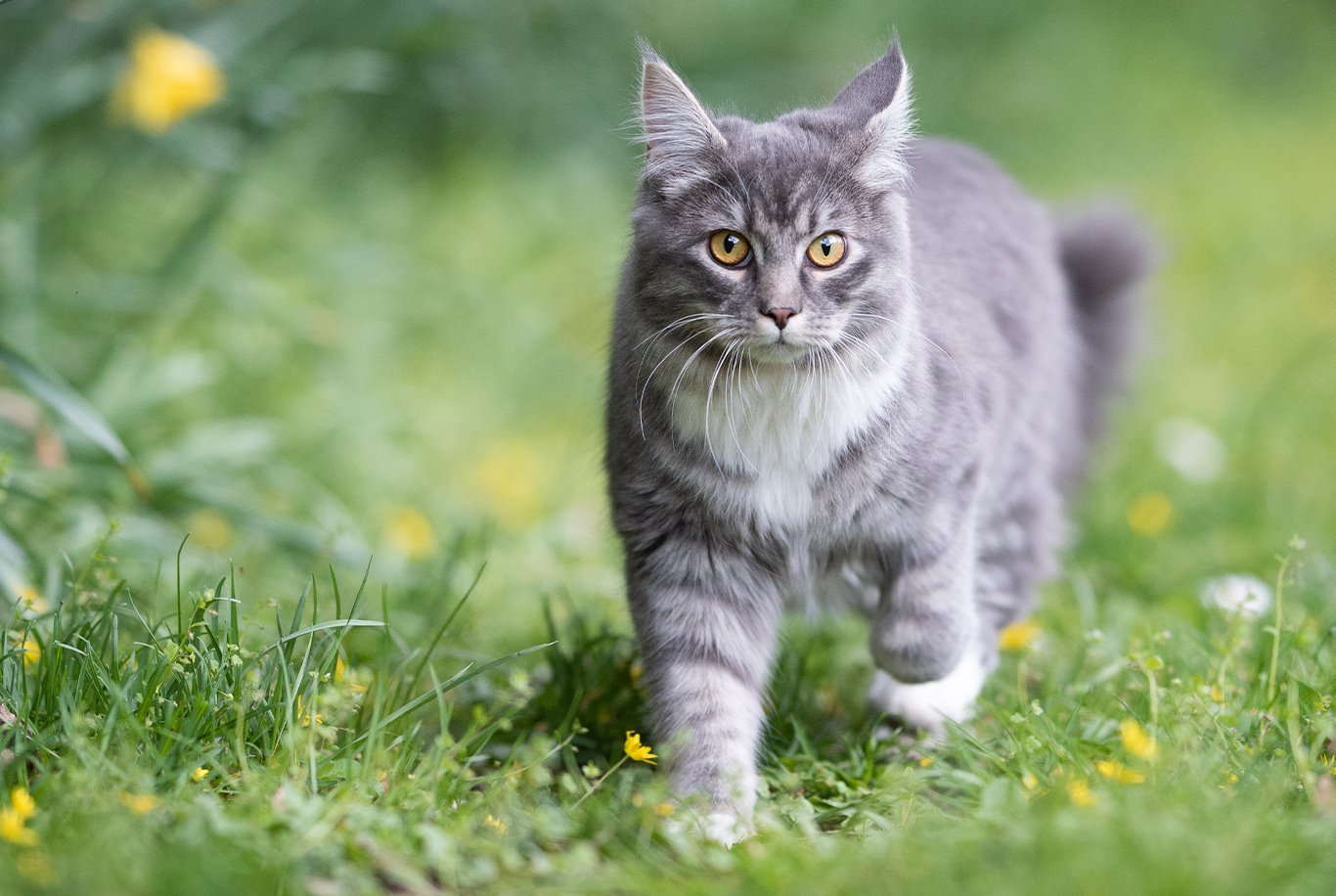 Fill the Inside Grid with cat litter up to the recommended level. Also place a handful or two of pellets in the lower tray. The pellets are absorbing the cat's urine and then crumble into sawdust which ends up at the bottom of the lower tray.
When cleaning the litter box, shake the Inside Grid gently, so that any remaining sawdust in the sifter will fall in the lower tray which then you can empty out.
Every time the litter is replaced completely, both the tray and the inside grid should be washed thoroughly with mild soap and water. Bleach or other harsh chemicals should be avoided.
Rinse them with copious amounts of water and dry them thoroughly before filling with fresh litter.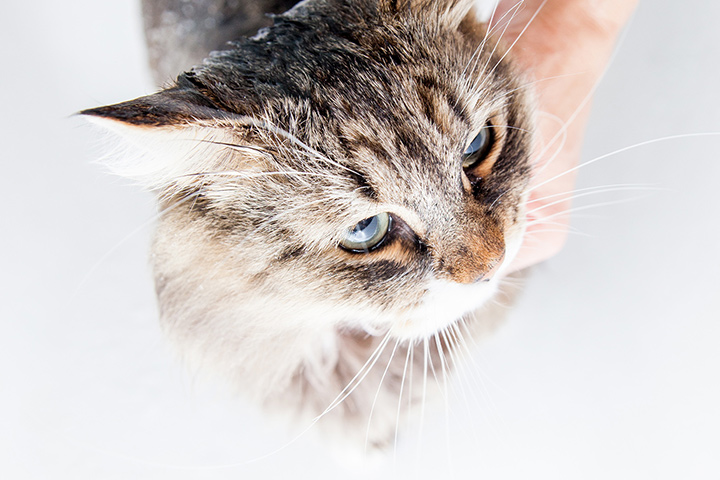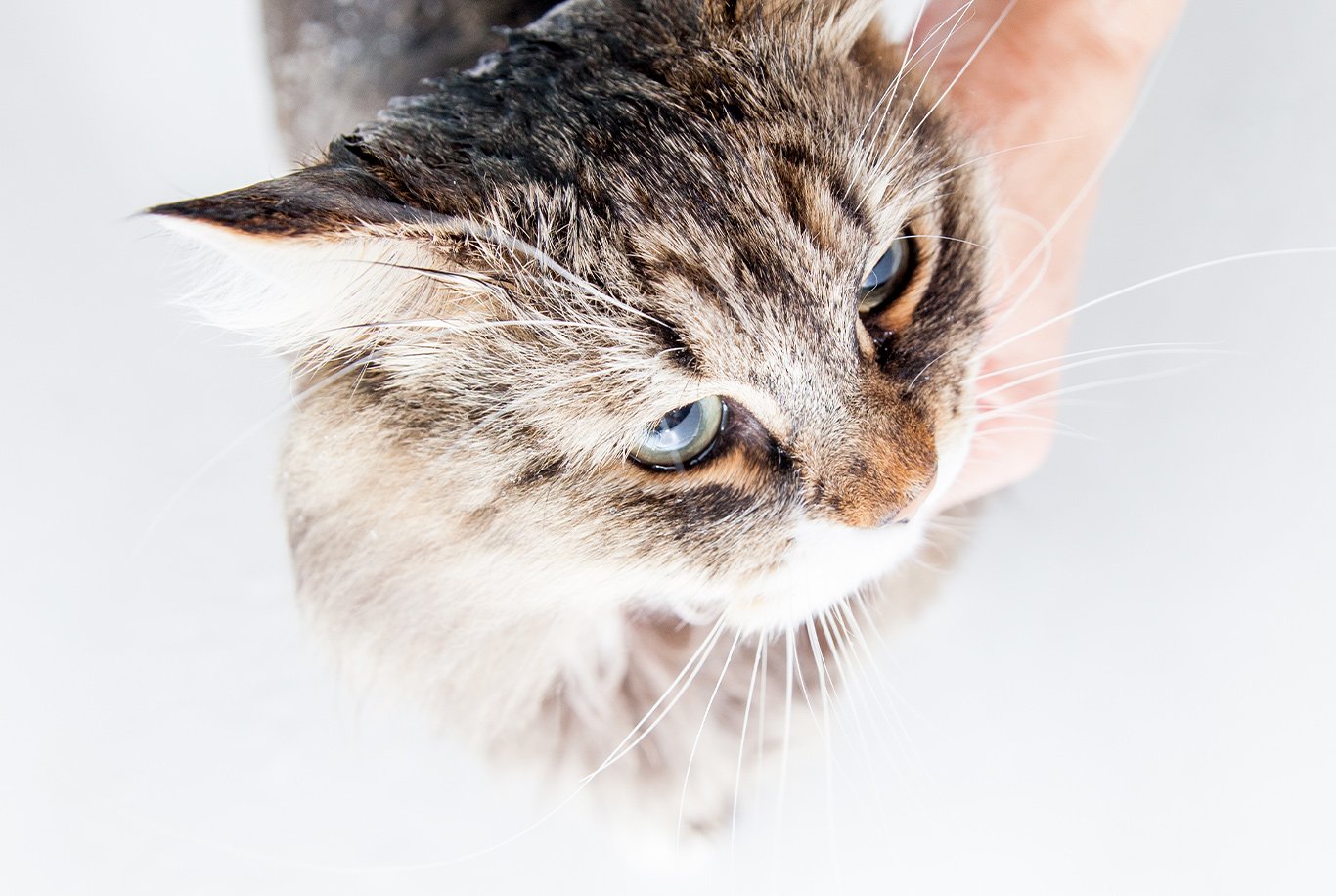 Dimensions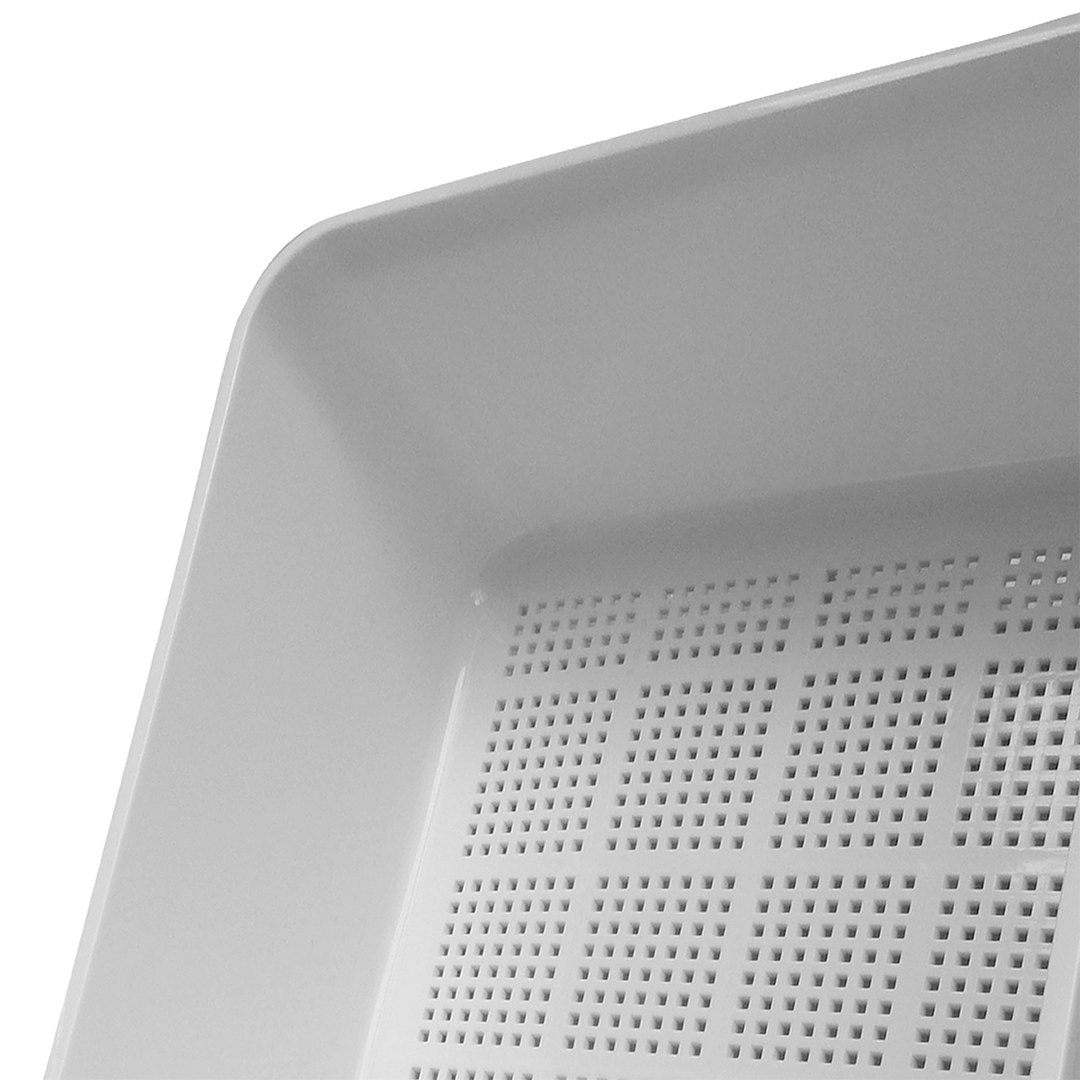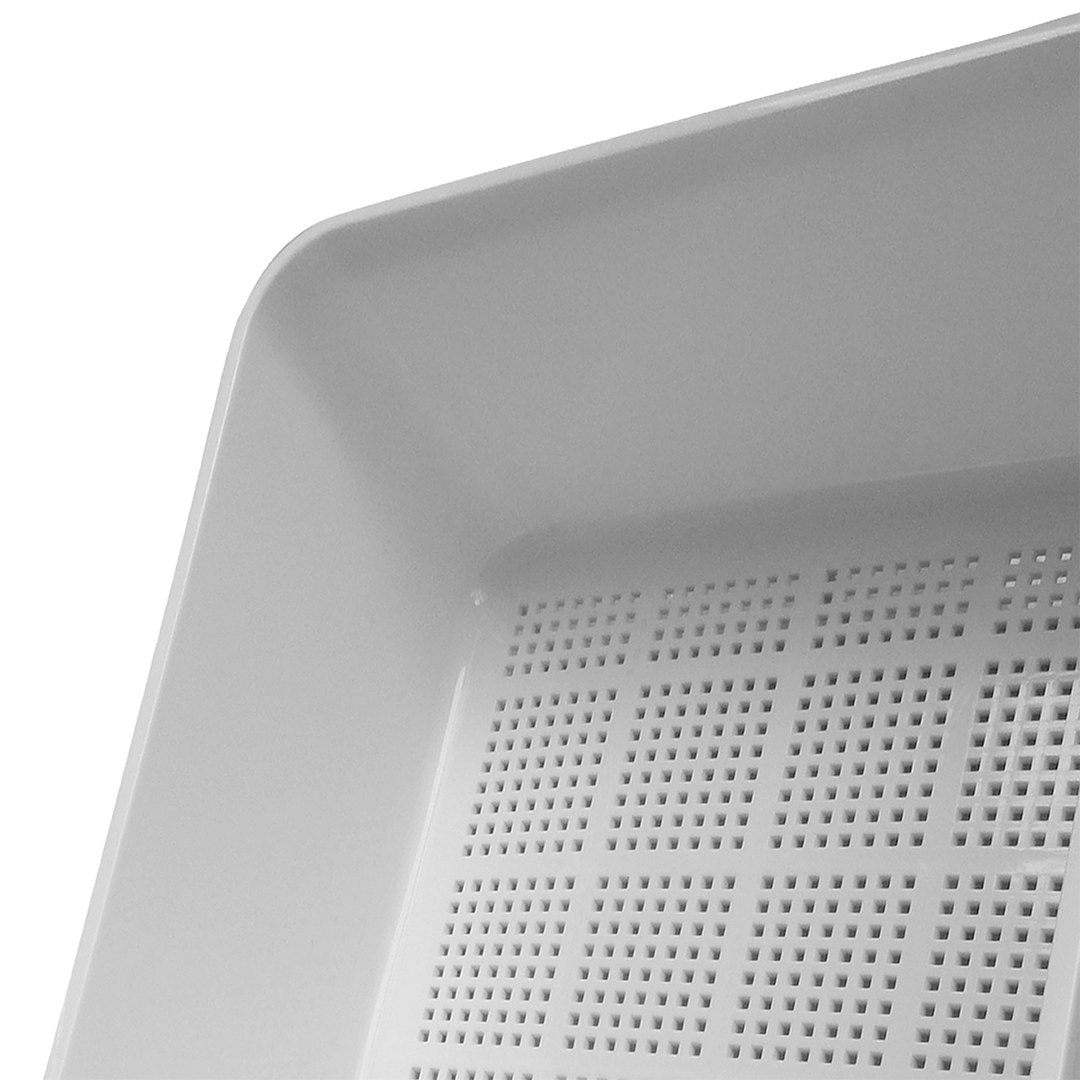 Balanced diet and high quality ingredients