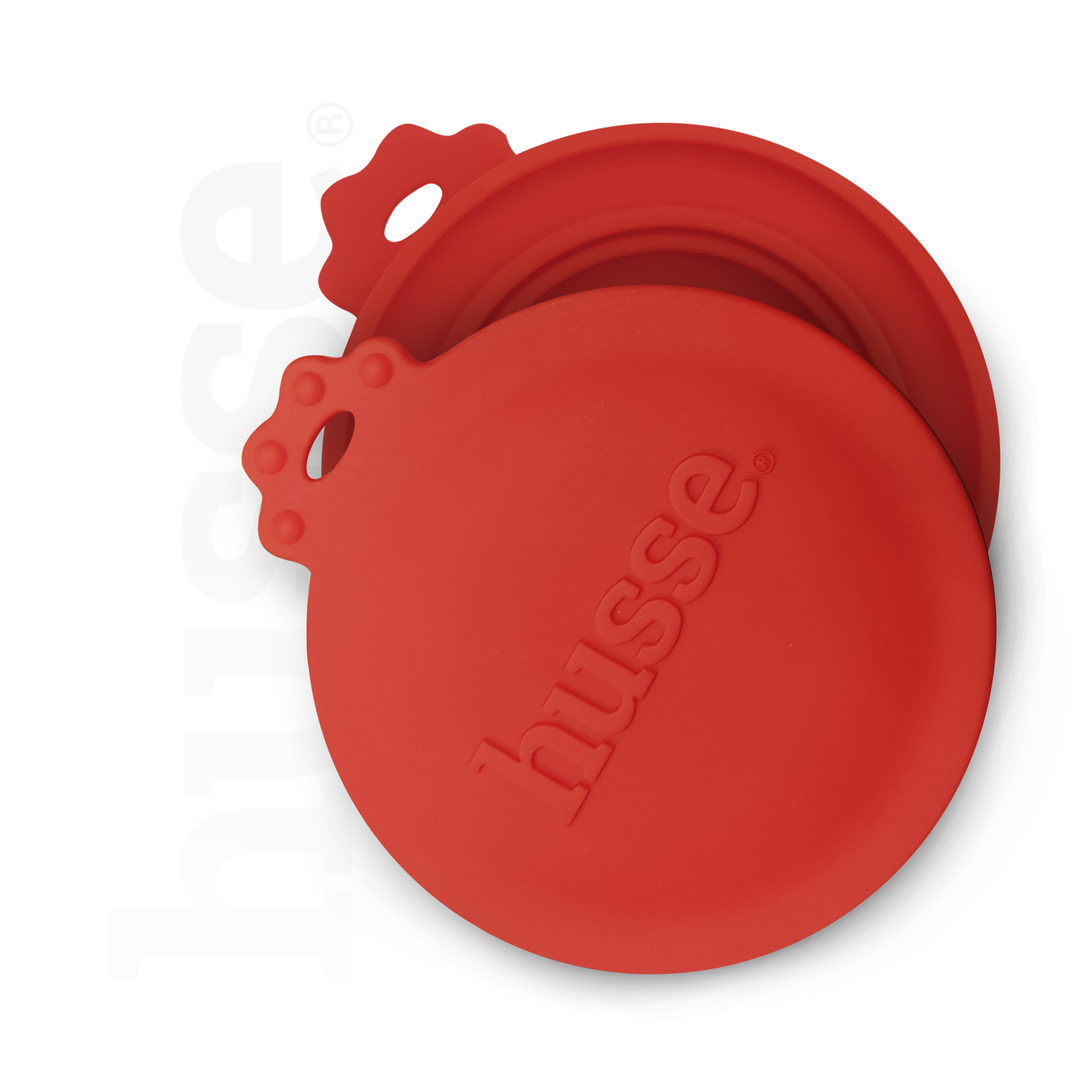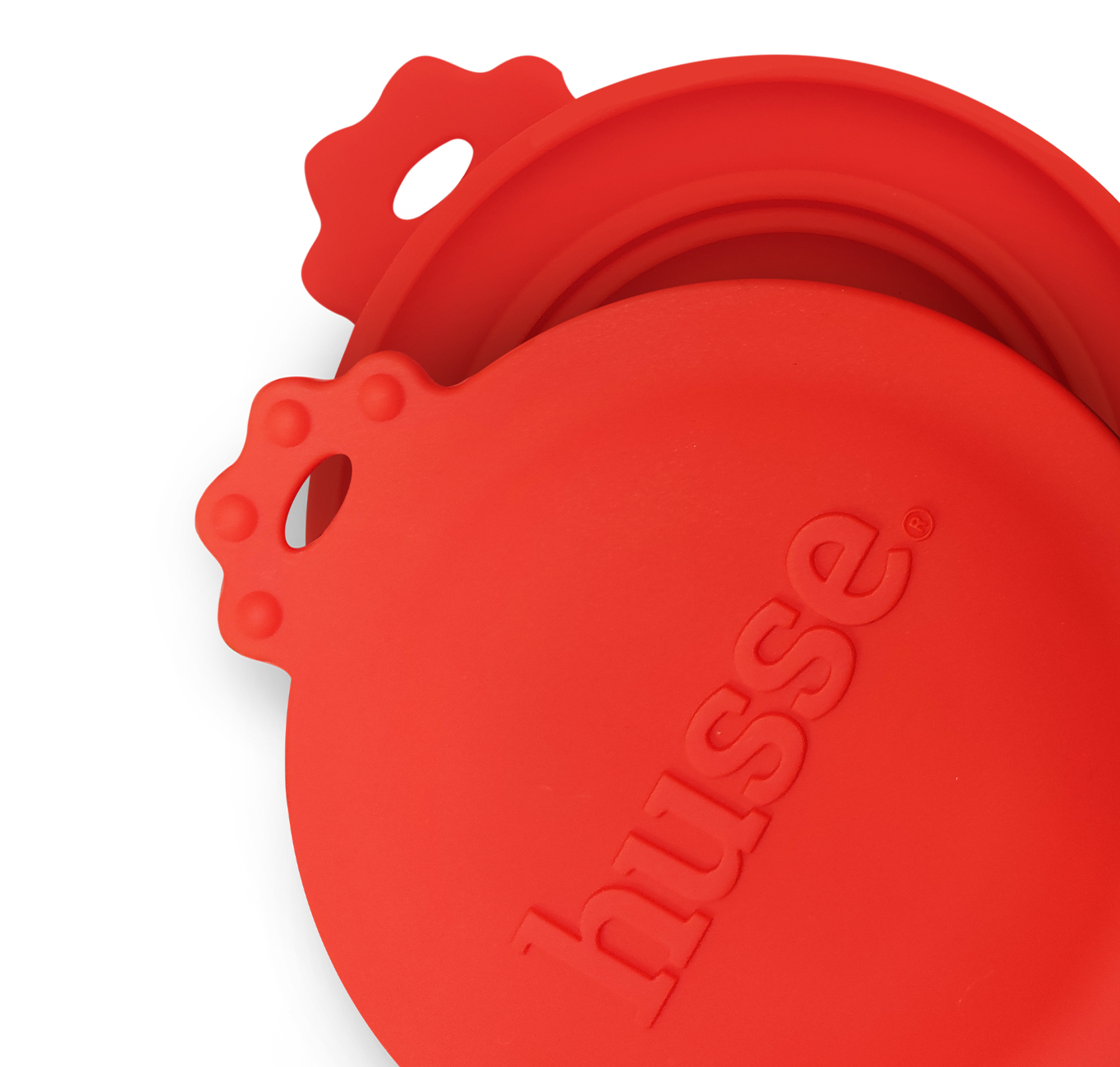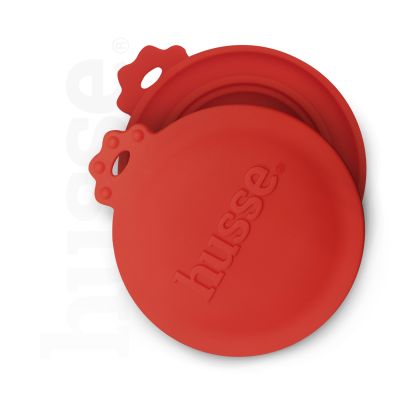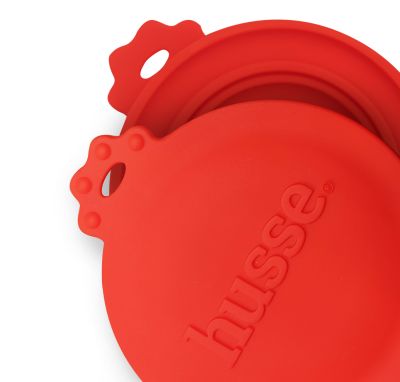 Can Lid, 1 pc | Soft & flexible silicone lid
51210c
Universal and reusable can lid made of food-grade silicone, designed to accommodate three standard sizes of cans.
Universal can cover
This silicone Can lid is a perfect solution to keep your Husse canned food fresh for longer after opening. It has three different sizes of inner diameter, so one can lid can cover small, medium and large pet food cans. Made of silicone which is soft and flexible material of food-grade quality, safe and non-toxic. The lid is easy to use, it grips the rim of the cans for giving a good seal, and it has a little paw handle for easy removability.
Durable accessory, dishwasher safe, a perfect replacement for plastic foil.
Material: Silicone.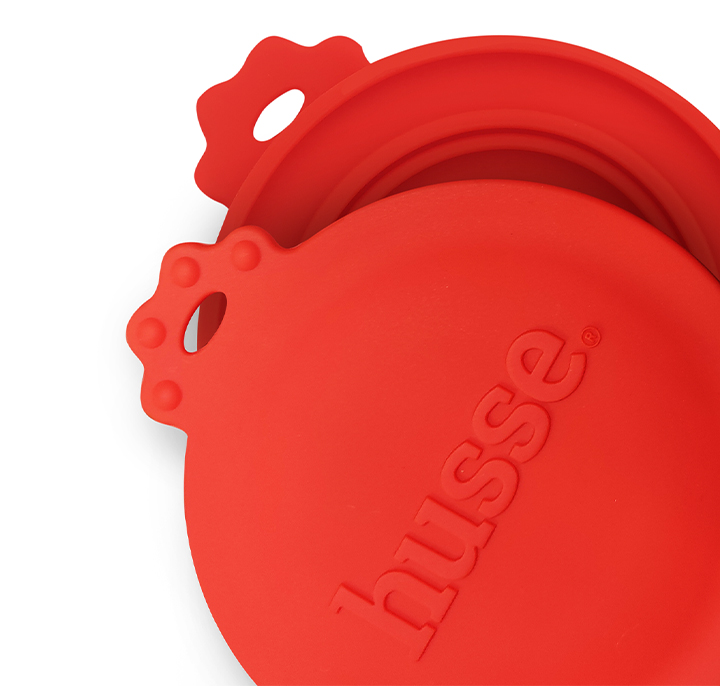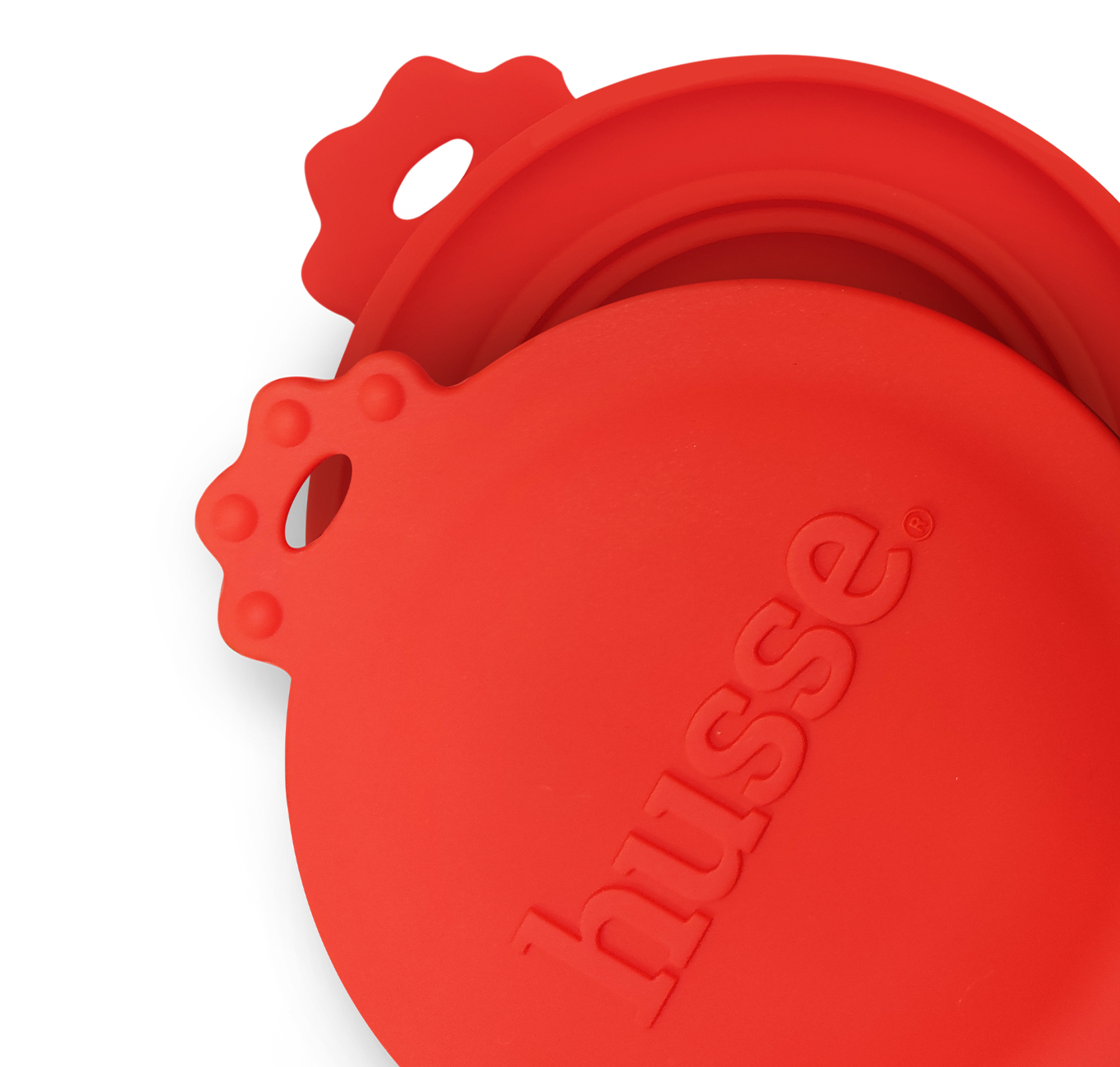 Balanced and high quality ingredients