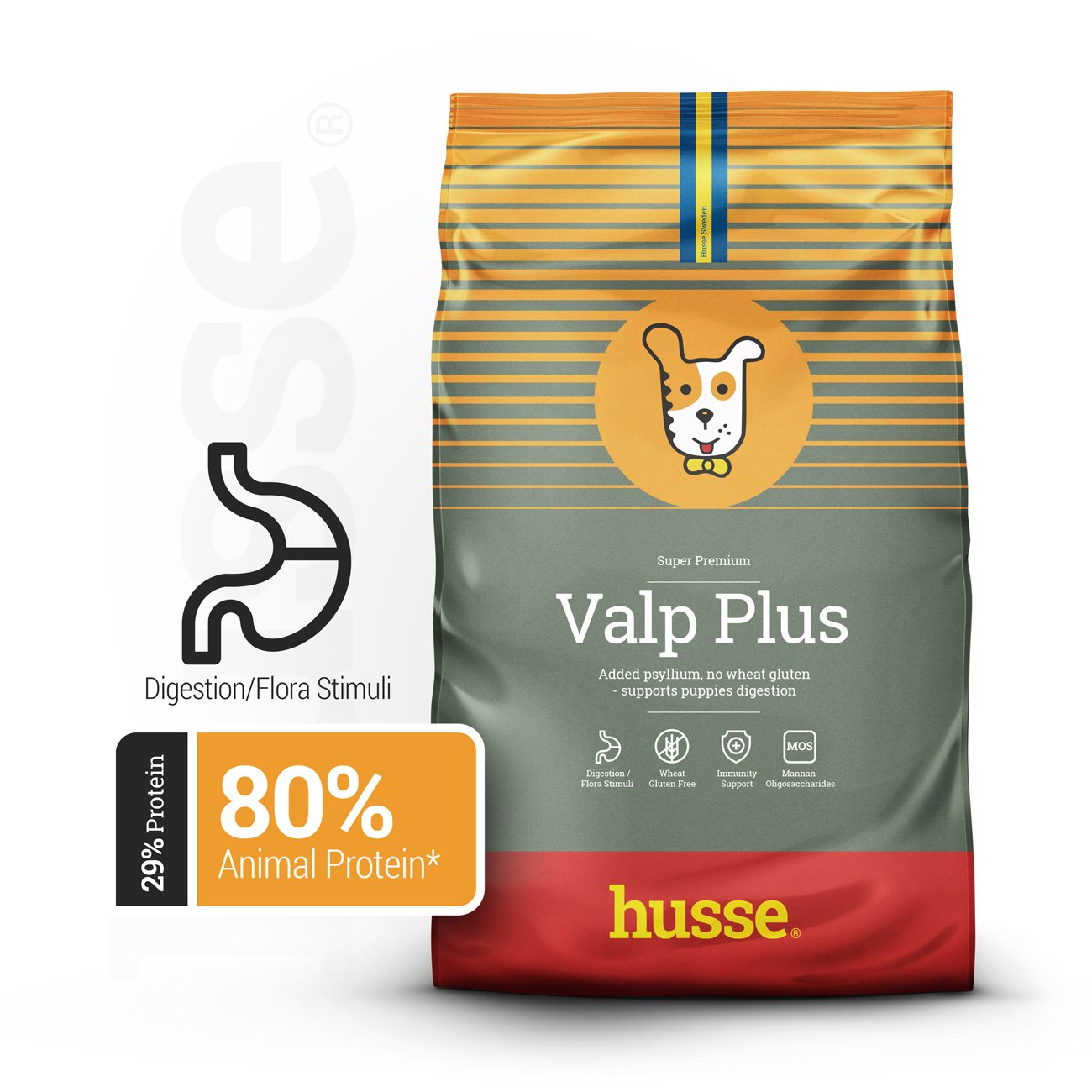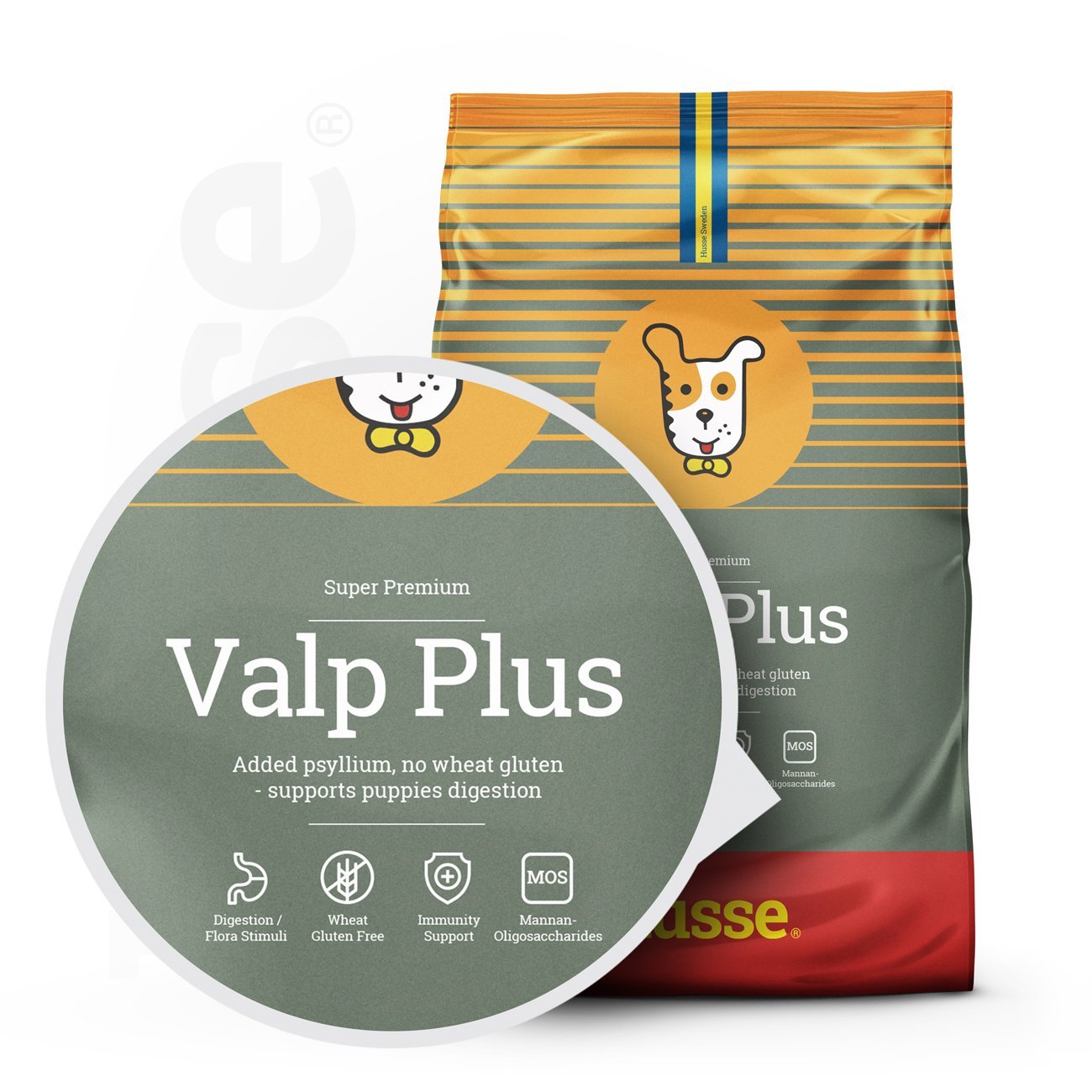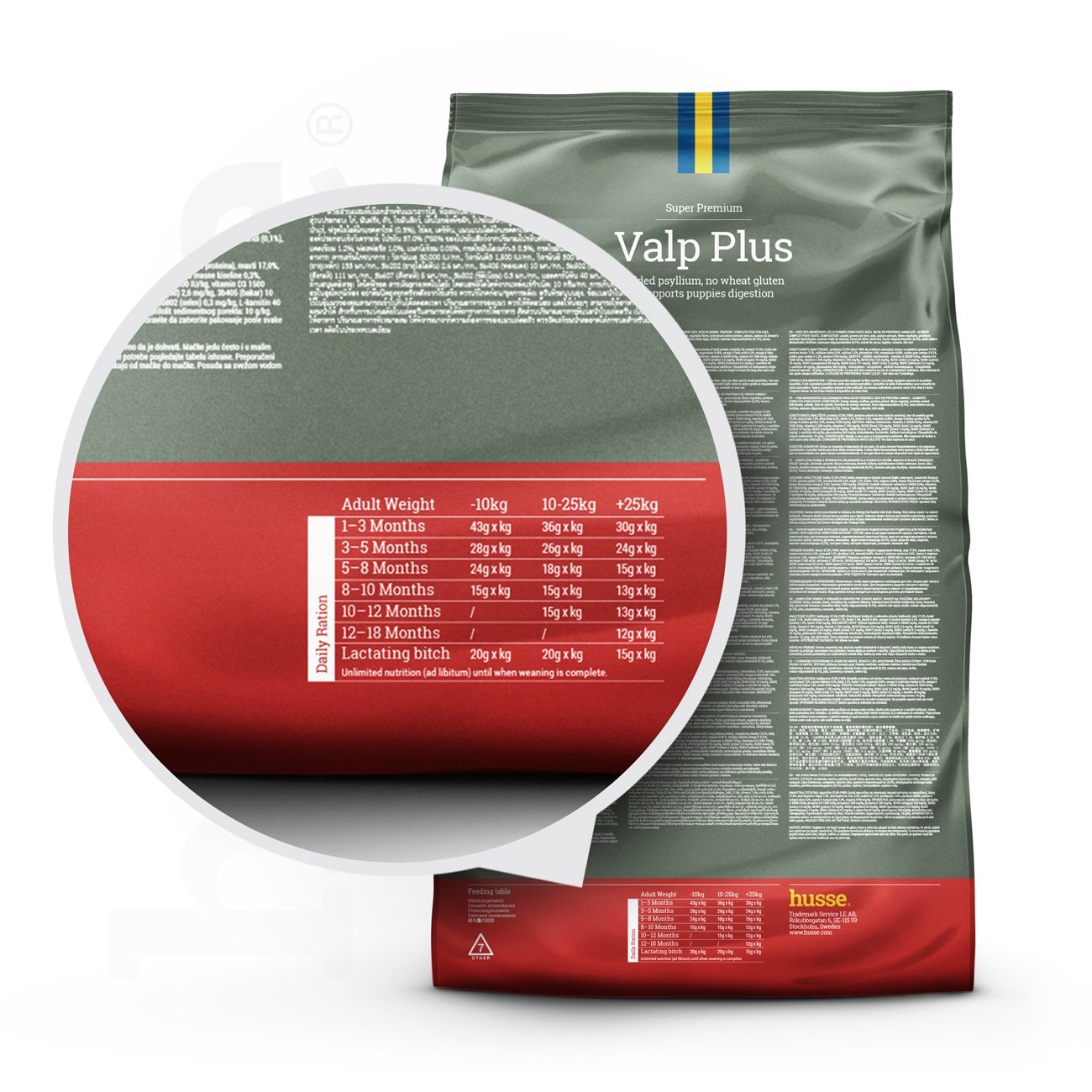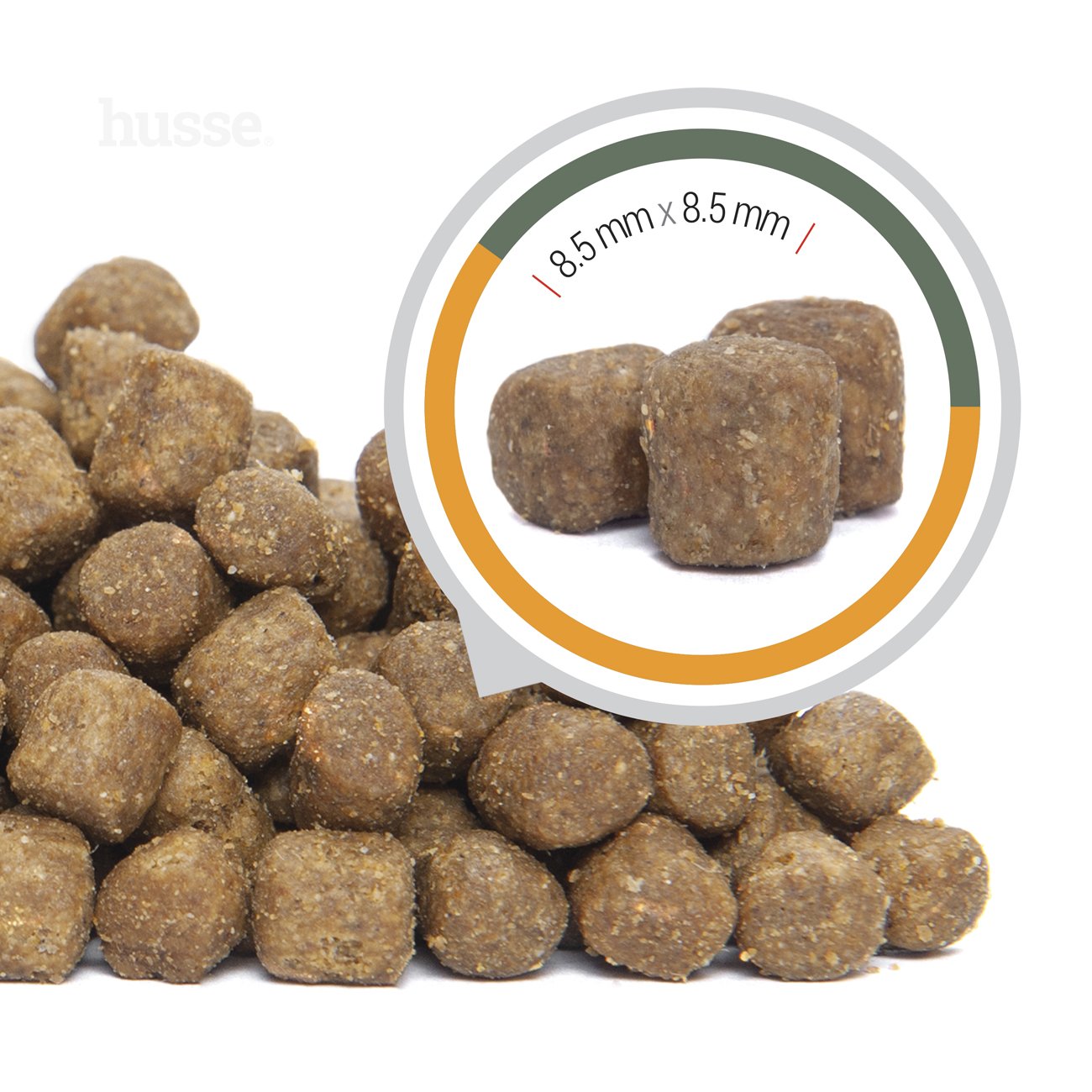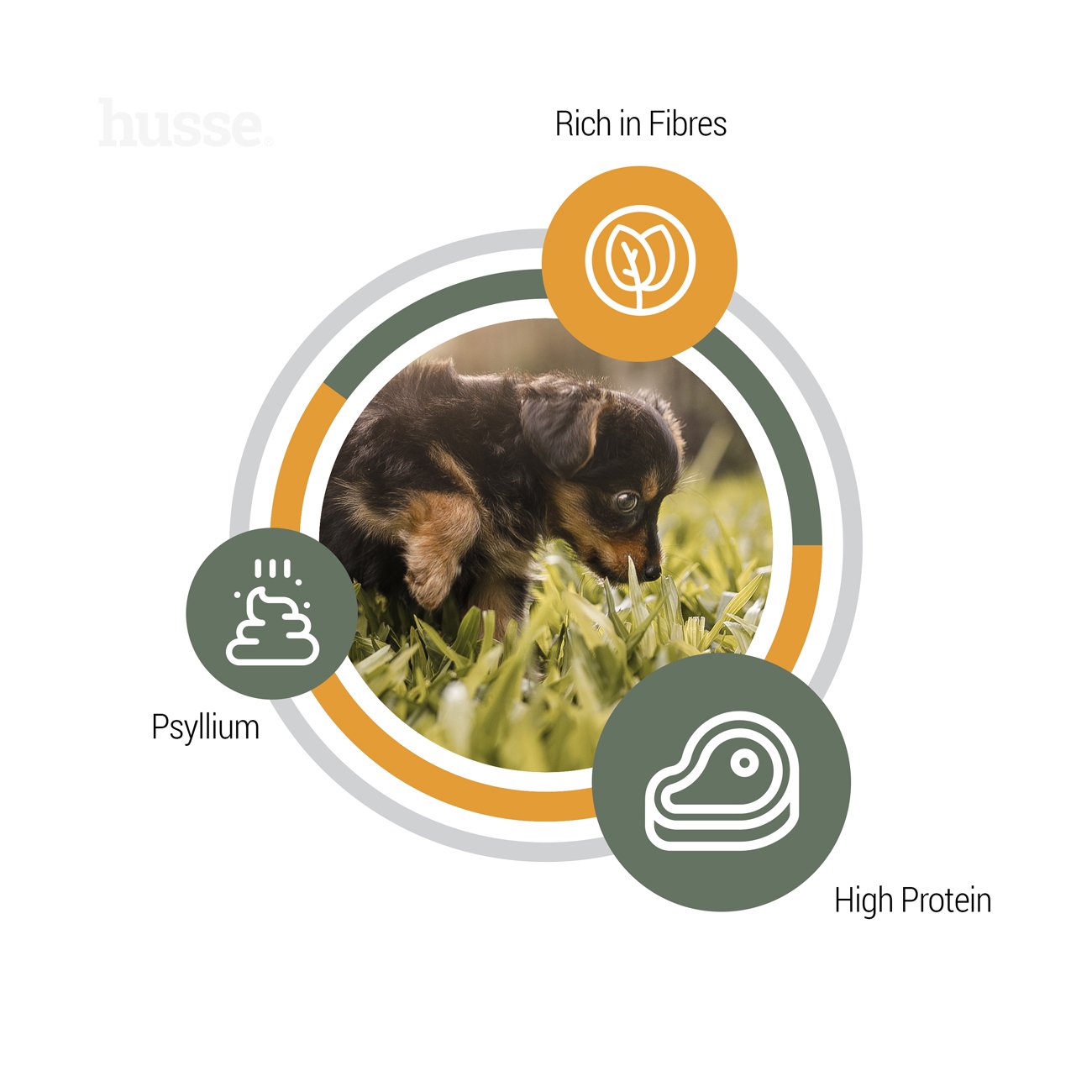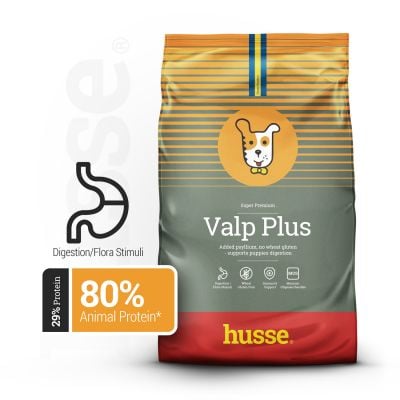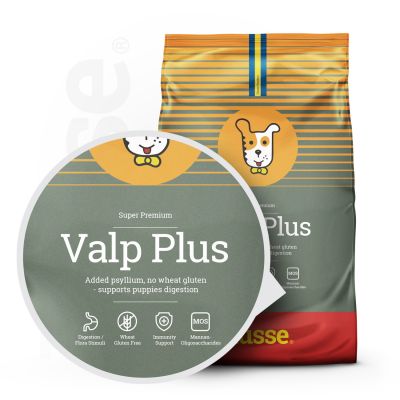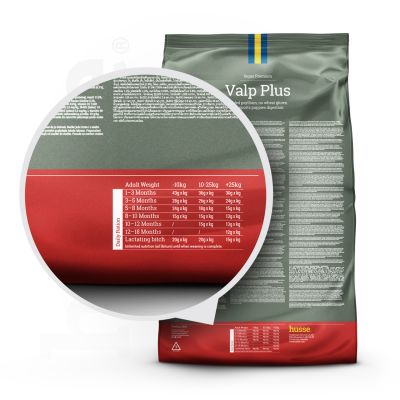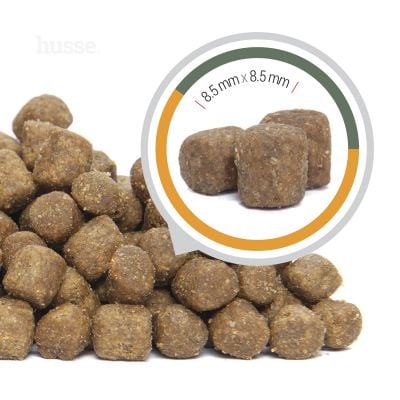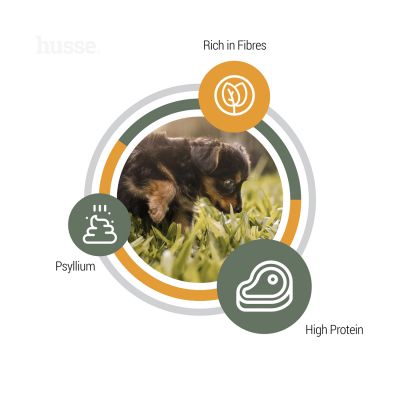 Valp Plus, 2 kg | Complete nutrition with psyllium & vegetable fibres for smooth digestion
471643c
Valp Plus is a wheat-free recipe recommended for puppies with sensitive digestive systems and/or gluten intolerance. Rich in vegetable fibres like cellulose and psyllium to stimulate intestinal mobility and health. Contains clinoptilolite, a mineral that supports stool consistency and contributes to optimal digestion.
Specially developed to support puppies' digestion
Valp Plus is a wheat free recipe with added psyllium suitable for puppies with sensitive digestive systems and/or gluten intolerance. Recommended as a starter from 3 weeks of age and as complete food from 4 weeks to adulthood. Also ideal during gestation and lactation.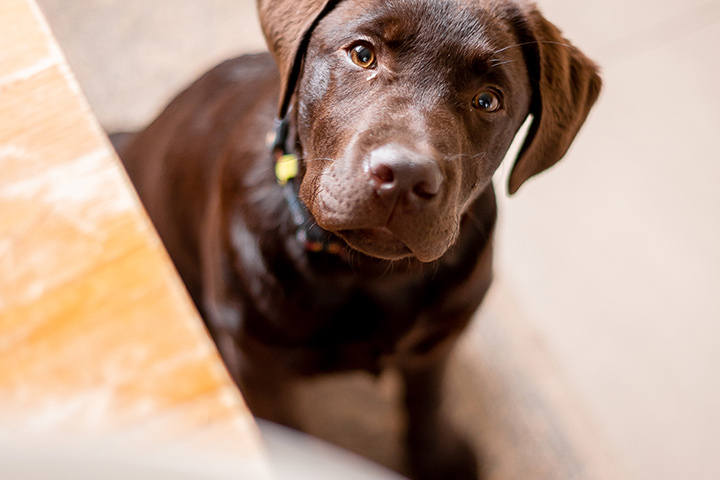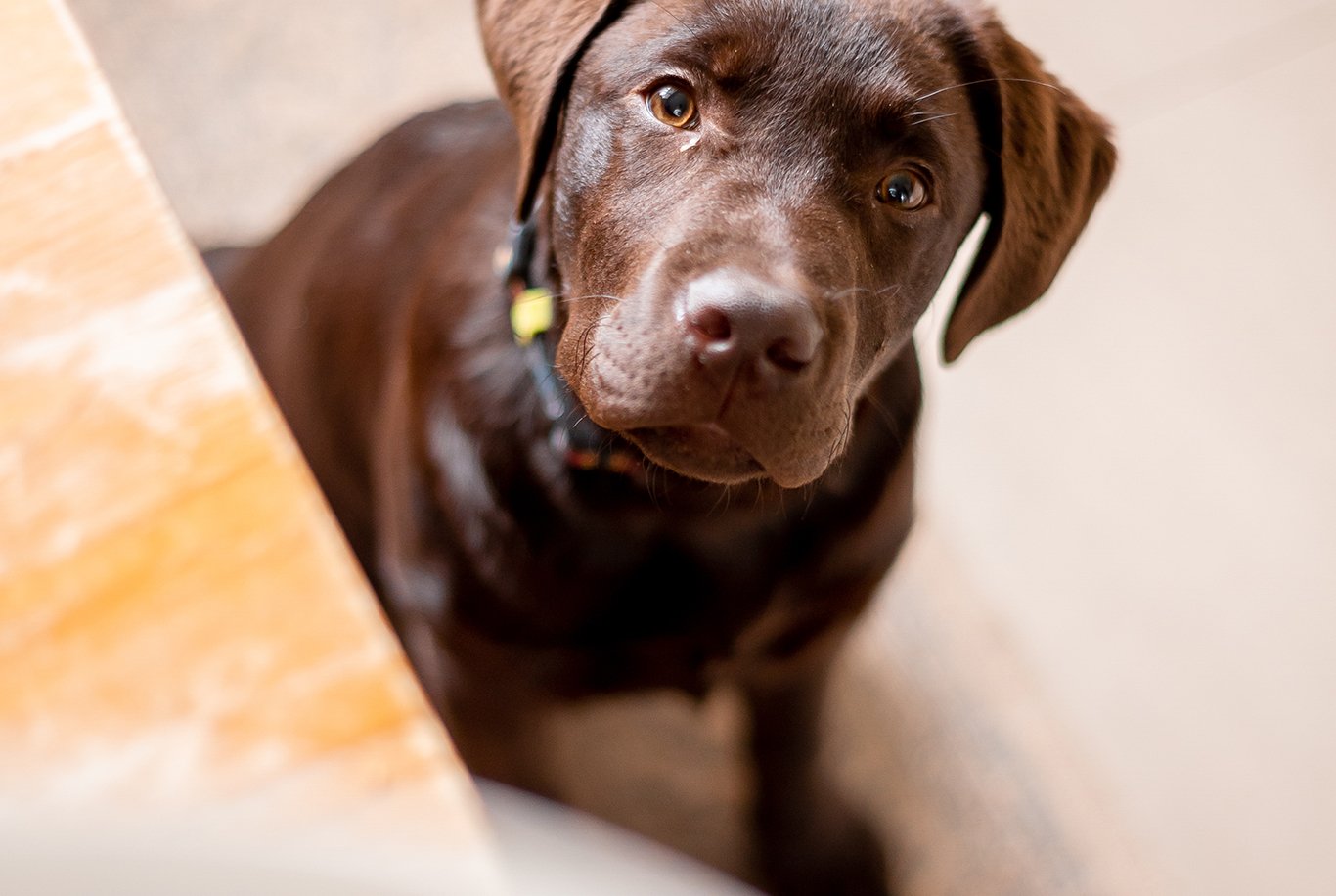 Valp Plus is perfect for:
All breed sizes
Puppies
Gestation & lactation
Nutritional info
Additives
Nutritional additives: vitamin A 20850 IU/kg, vitamin D3 1850 IU/kg, vitamin E 580 mg/kg, 3b103 (Iron) 200 mg/kg, 3b202 (Iodine) 3 mg/kg, 3b405 (Copper) 8 mg/kg, 3b502 (Manganese) 63 mg/kg, 3b605 (Zinc) 108 mg/kg, 3b607 (Zinc) 12 mg/kg, 3b801 (Selenium) 0.20 mg/kg, beta-carotene 1 mg/kg; Antioxidants: tocopherols; Technological additives: Clinoptilolite of sedimentary origin: 10 g/kg.
Composition
chicken, rice, maize, animal fat, vegetable fibres, linseed, maize protein, hydrolysed animal protein, yeast, salmon, salmon oil, salt, fructo-oligosaccharides (0.5%), psyllium (0.5%), dried whole eggs, potassium chloride, mannan-oligosaccharides (0.1%), lecithin, sea algae, vegetable oil, fatty acid salt, rosemary.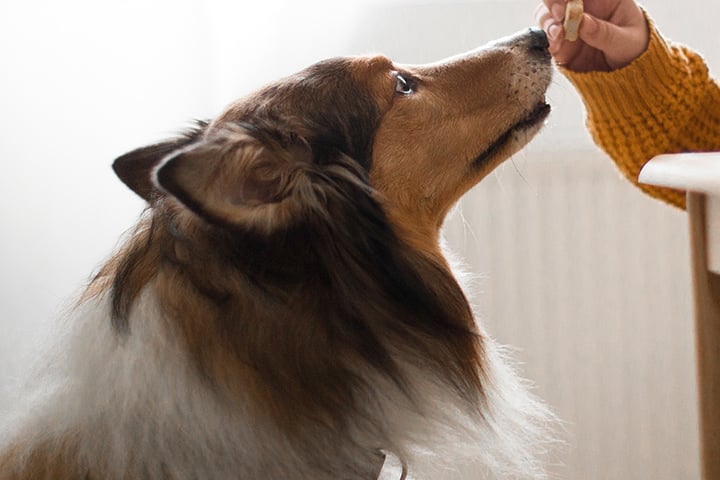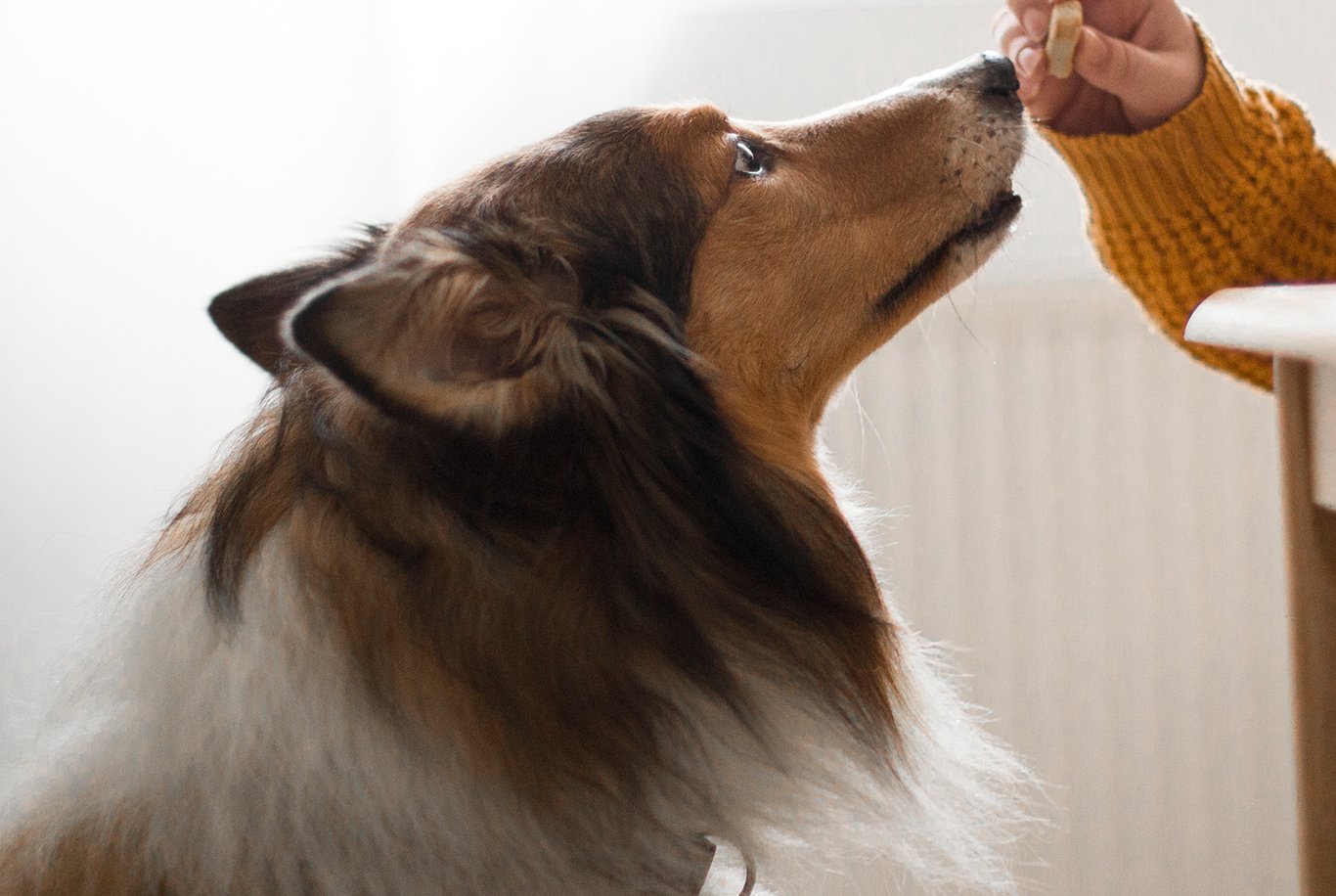 Benefits of feeding Valp Plus everyday!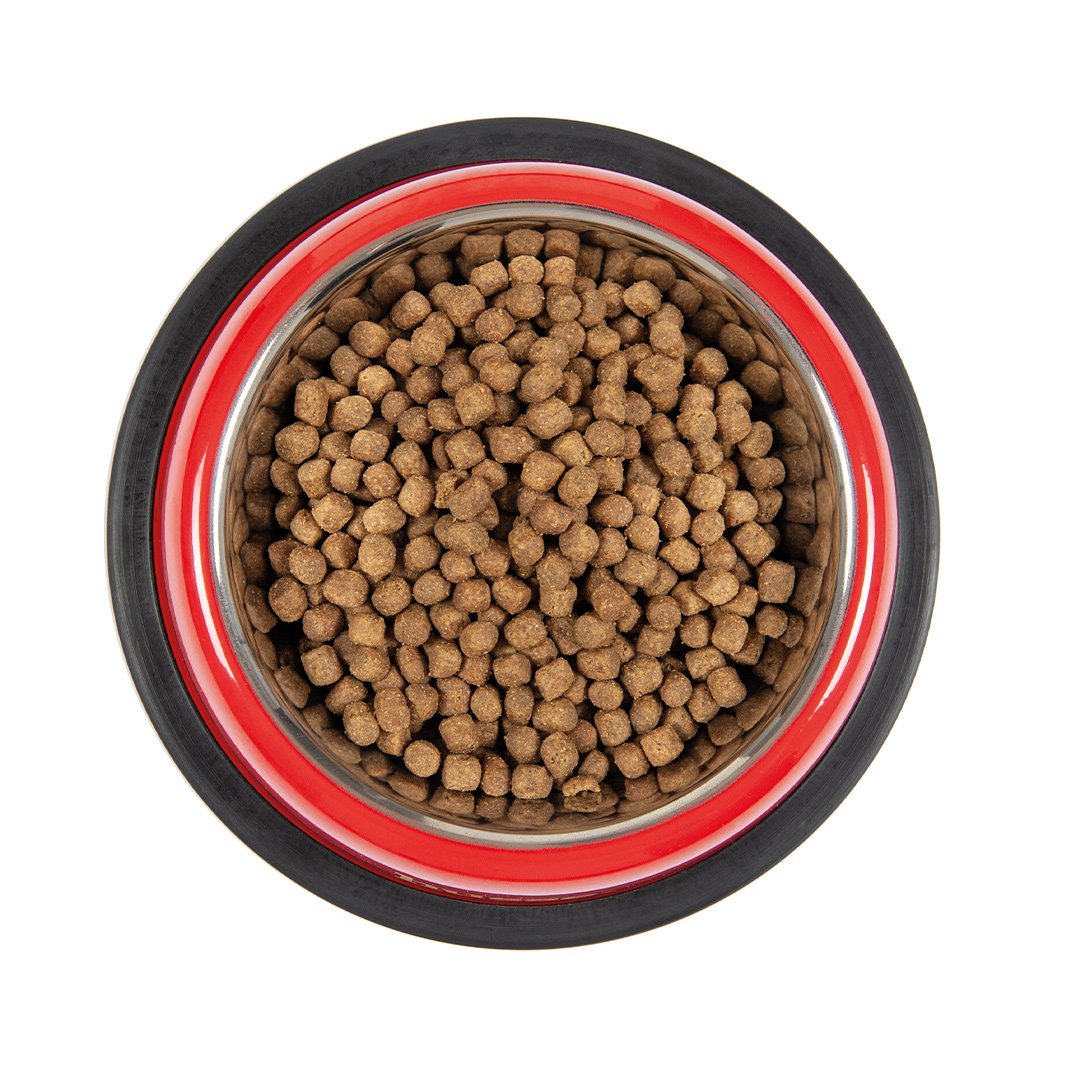 Wheat free recipe with rice and maize as sources of carbs with a good palatability.
Soluble dietary fibre that has anti-diarrhoeic effect.
Contains mannan-oligosaccharides (MOS) which prevent adhesion of harmful bacteria to the wall of the intestine.
Optimal fibre content to help keep the digestion running smoothly and for optimal stool consistency.
With maize as a superb source of beta-carotene. Natural plant carotenoids have an anti-oxidant activity in the body cell and improve the immunity.
High percentage of animal protein to support a healthy growth.
Balanced and high quality ingredients