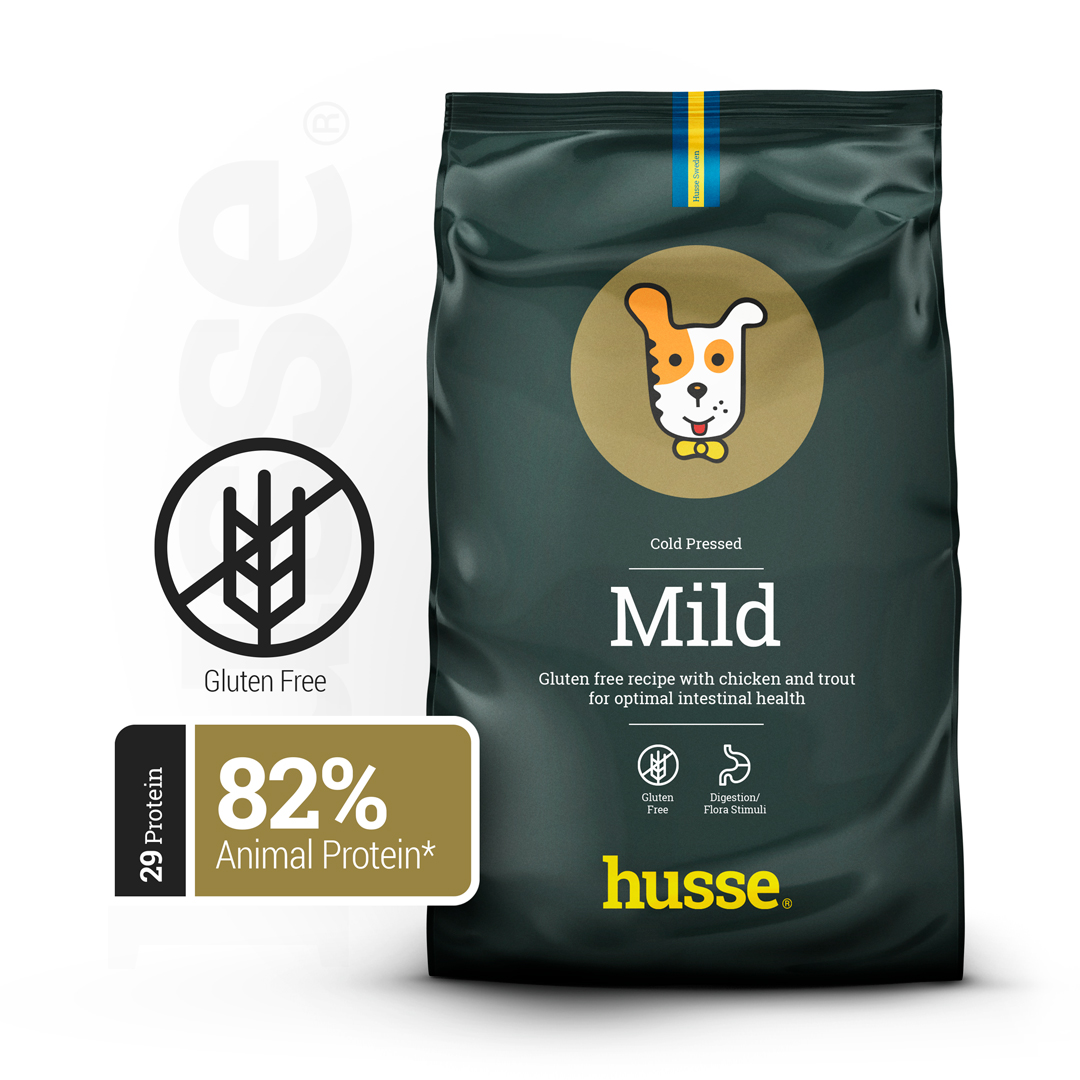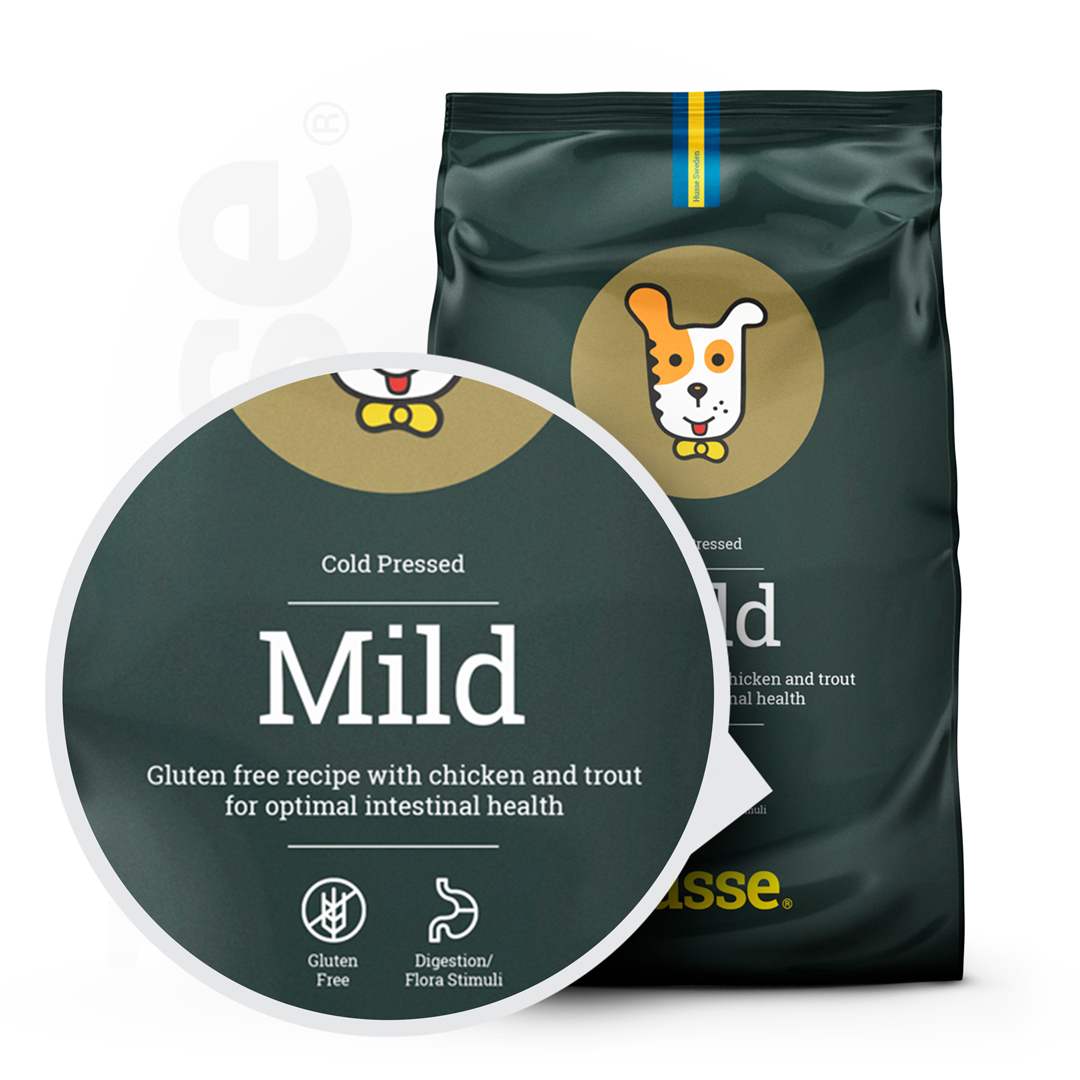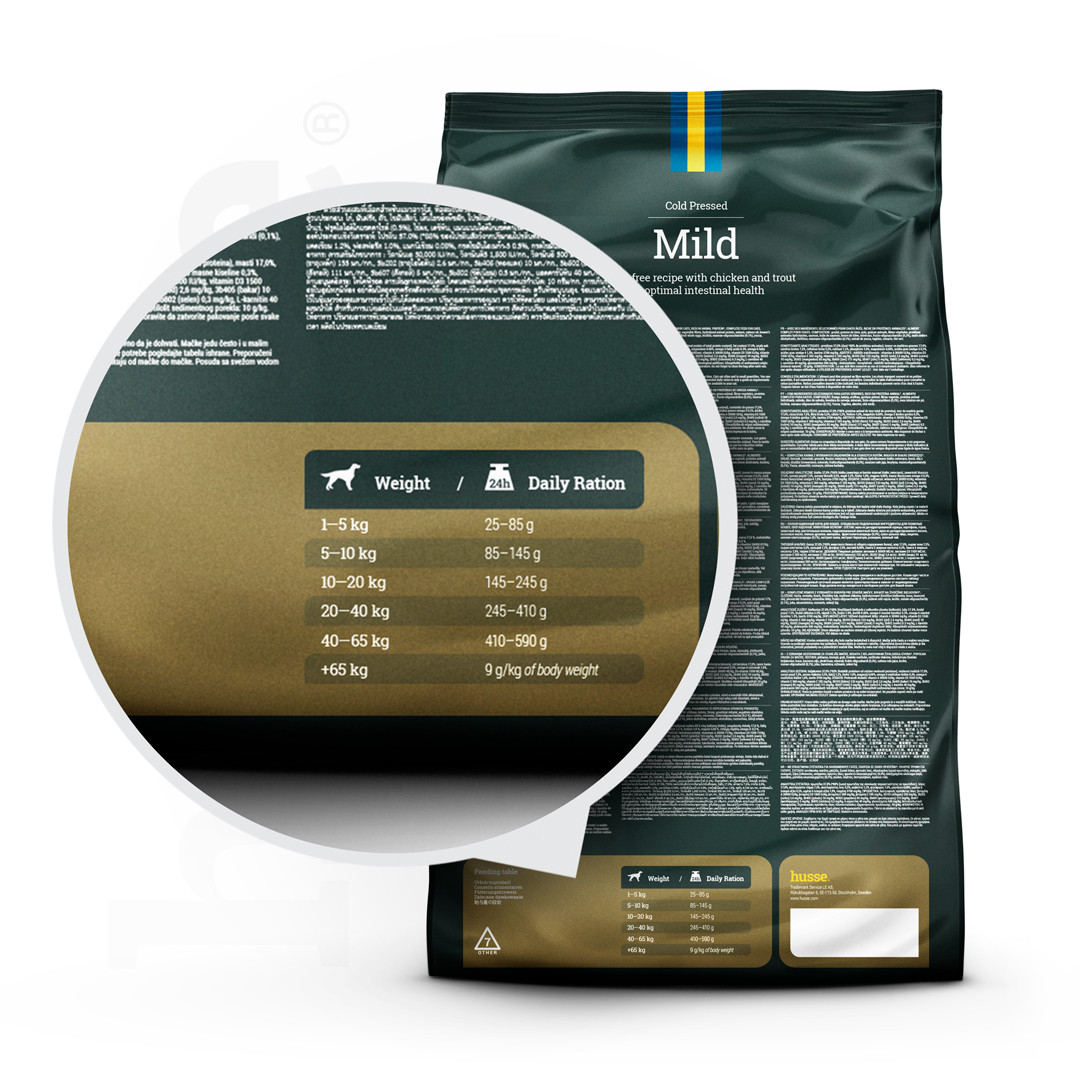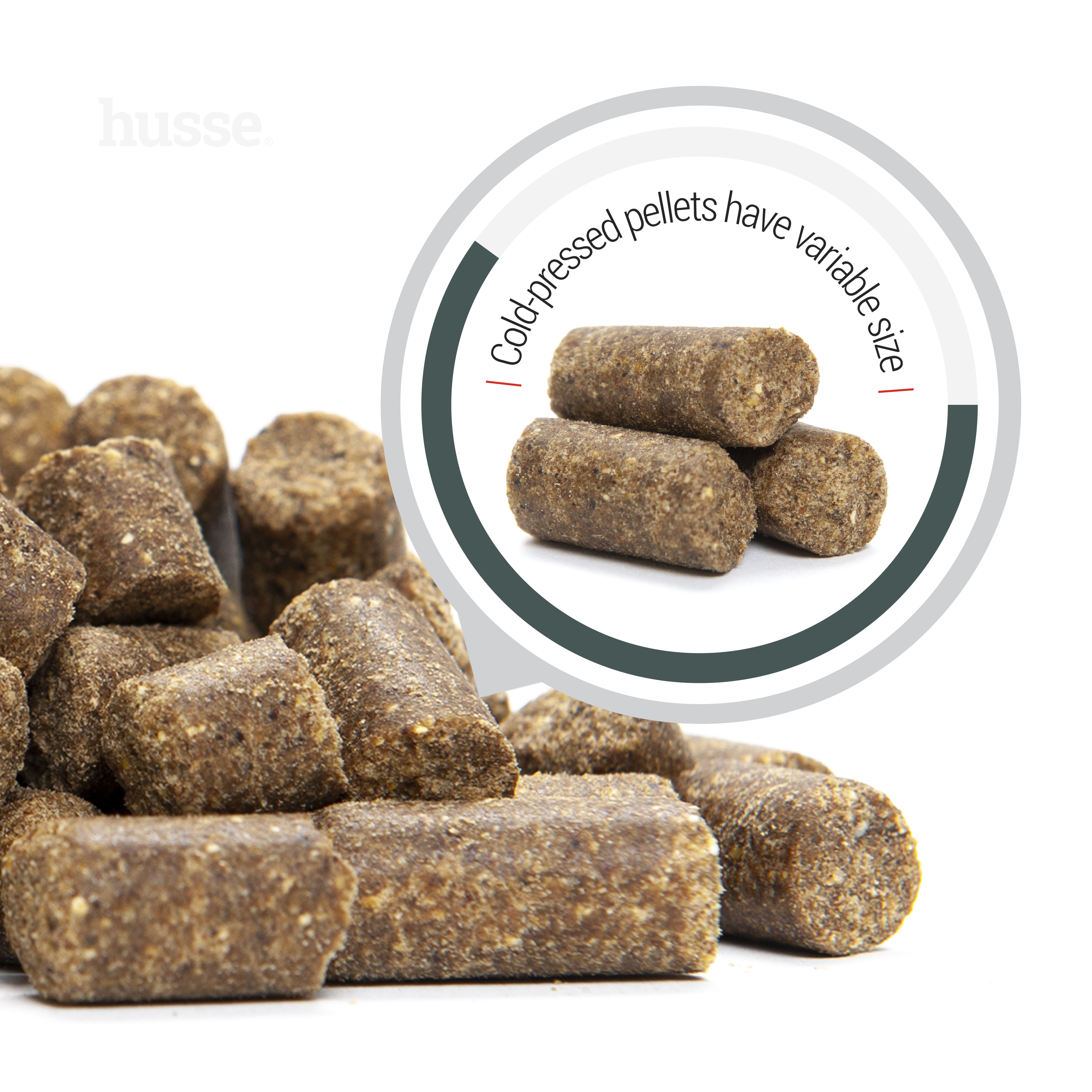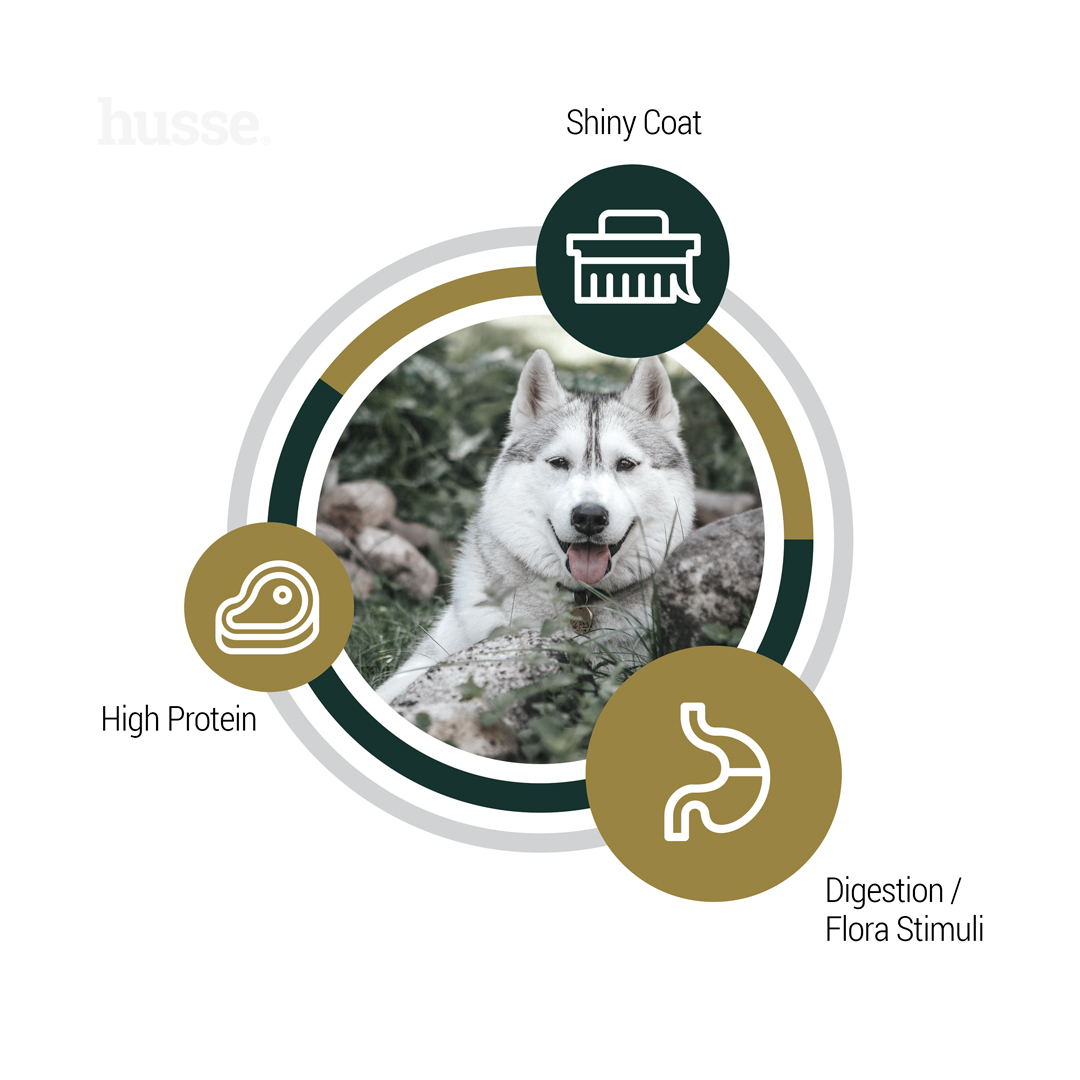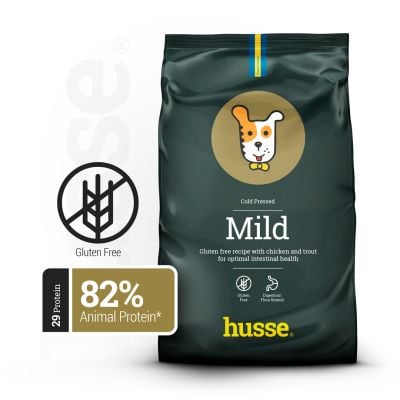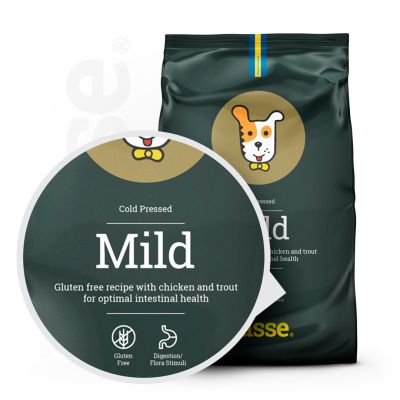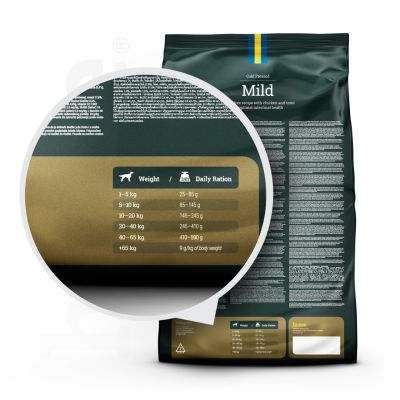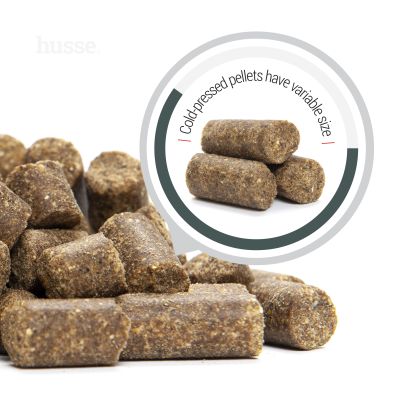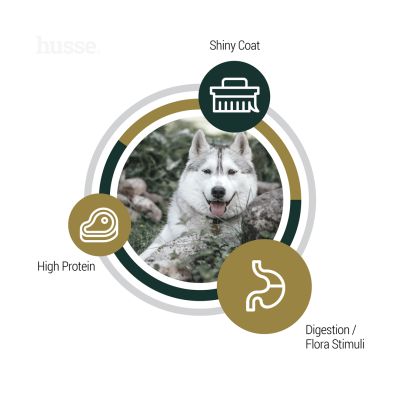 Mild, 2 x 12 kg | Gluten free pellets rich in chicken for optimal intestinal health
485071c
Mild is a gluten free, cold-pressed product particularly suitable for dogs with very sensitive digestive systems and/or gluten intolerance. Recipe based on chicken and trout which are highly digestible animal protein sources.
Recipe with carefully selected ingredients based on chicken and trout
Mild is made with gentle cold-pressing process at a low temperature to help preserve the natural flavours and essential nutrients. This process allows to incorporate other raw materials such as fruits, vegetables and herbs which have health benefits. Cold-pressed products have a higher density meaning less amount of food is needed per day.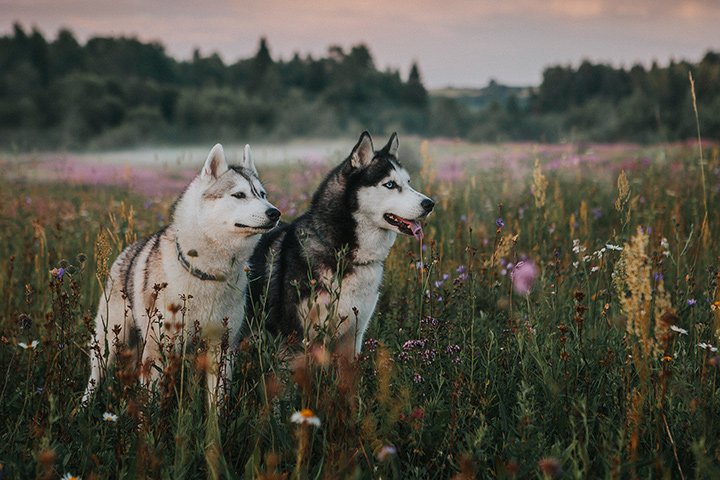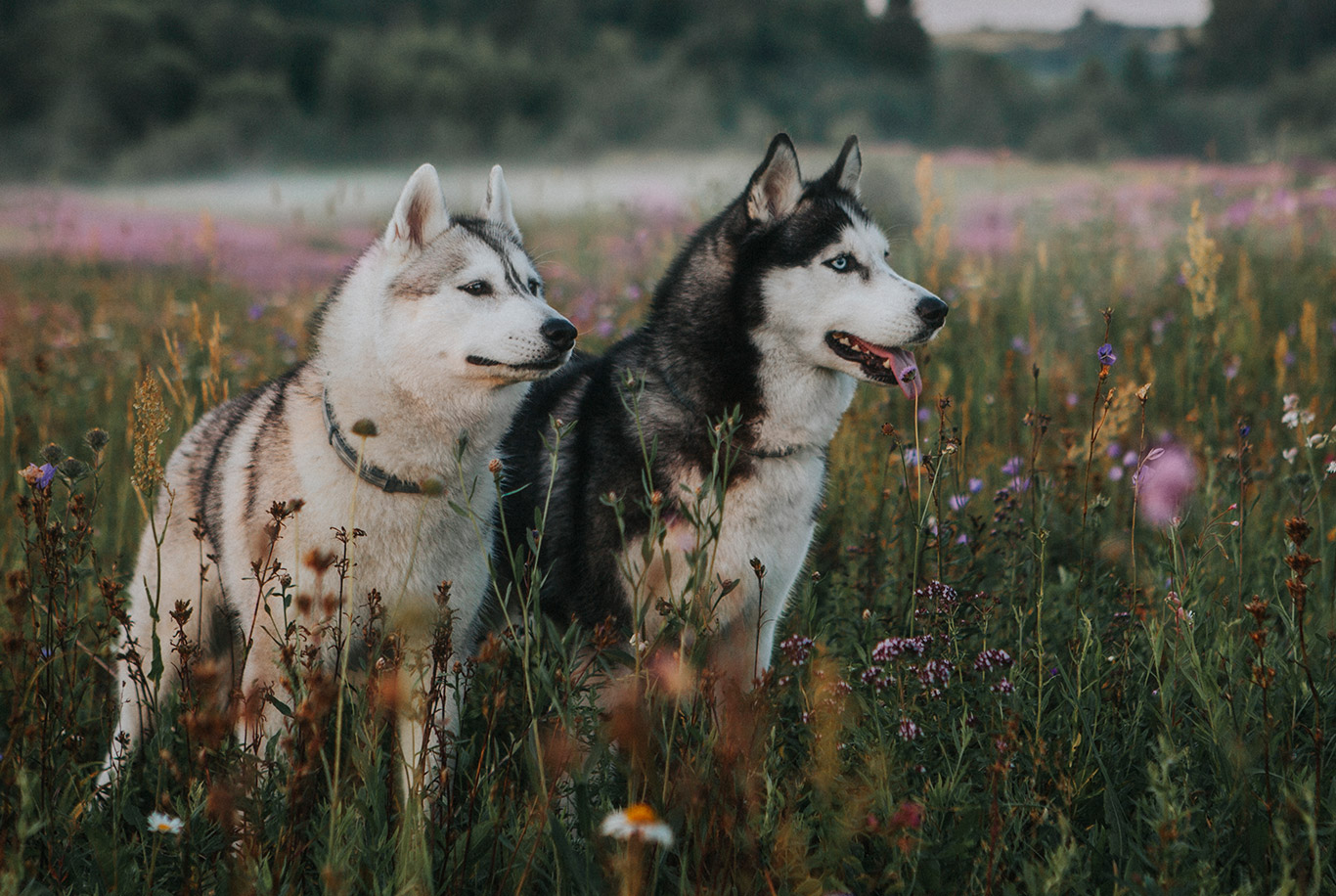 Mild is perfect for:
Adult dogs
Dogs with digestive sensitivities
Normal activity
Nutritional info
Additives
Nutritional additives: vitamin A 18000 IU/kg, vitamin D3 1800 IU/kg, vitamin E 400 IU/kg, vitamin C 200 mg/kg, 3b103 (Iron) 70 mg/kg, 3b108 (Iron) 35 mg/kg, 3b202 (Iodine) 2.0 mg/kg, 3b405 (Copper) 10 mg/kg, 3b413 (Copper) 5.0 mg/kg, 3b502 (Manganese) 50 mg/kg, 3b506 (Manganese) 25 mg/kg, 3b605 (Zinc) 100 mg/kg, 3b607 (Zinc) 50 mg/kg, 3b801 (Selenium) 0.1 mg/kg, taurine 1000 mg/kg, L-carnitine 50 mg/kg; Antioxidants: tocopherols.
Composition
dried chicken (30%), maize (20%), rice (16%), peas, poultry fat, dried trout (4%), hydrolysed animal protein, salmon oil (1.5%), inulin (source of fructo-oligosaccharides) (1%), carrot (0.2%), nettle (0.2%), echinacea (0.2%), mango (0.15%), plum (0.15%), banana (0.15%), thyme (0.15%), basil (0.15%), apple (0.15%) spirulina (0.15%), tomato (0.15%), cranberry (0.1%), Yucca schidigera (0.02%).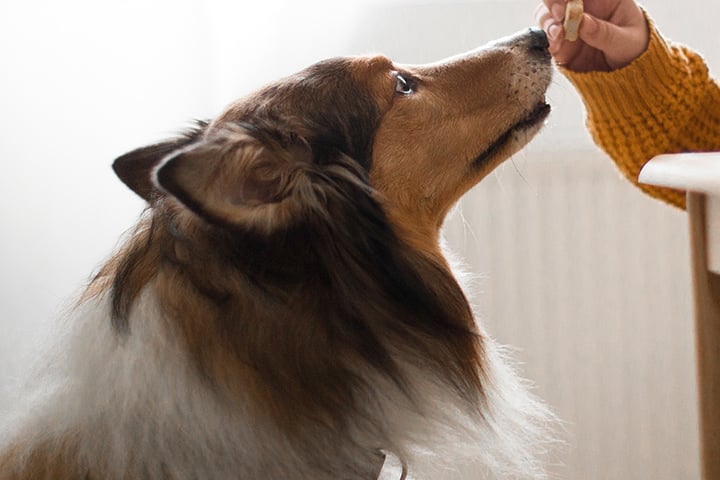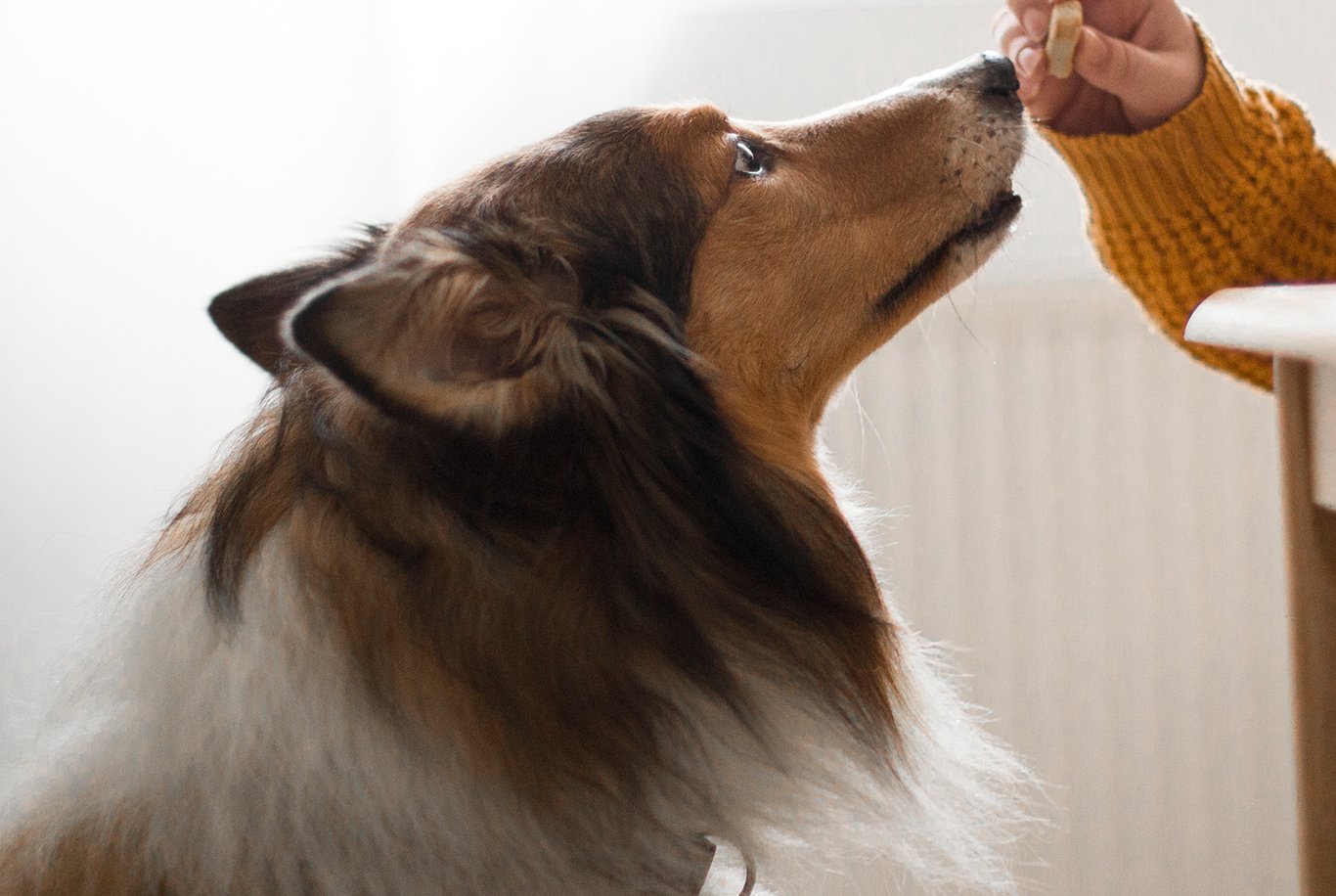 Benefits of feeding Mild everyday!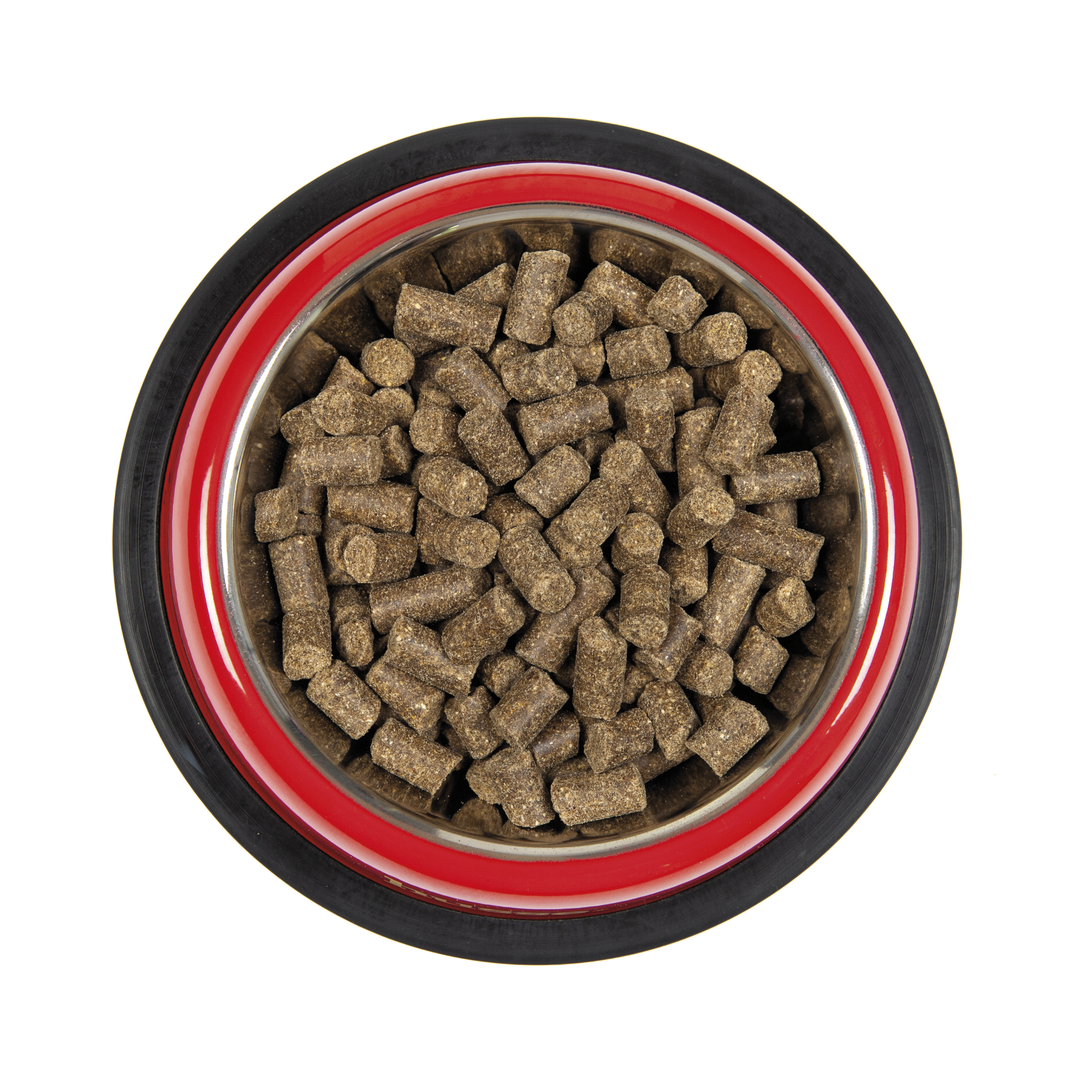 Only cereals in the product are rice and maize which are gluten free.
Easily digestible product - the pellets break down quickly and easily in the stomach which aids the digestion.
With trout and optimal levels of fatty acids Omega-3 and Omega-6 to support the condition of the skin and coat.
Contains inulin as source of fructo-oligosaccharides which stimulate the growth of beneficial bacteria to support a healthy digestion.
Powerful antioxidant that supports immunity and helps protect the body cells.
Added L-carnitine to support fat metabolism while maintaining lean muscle mass.
Balanced and high quality ingredients