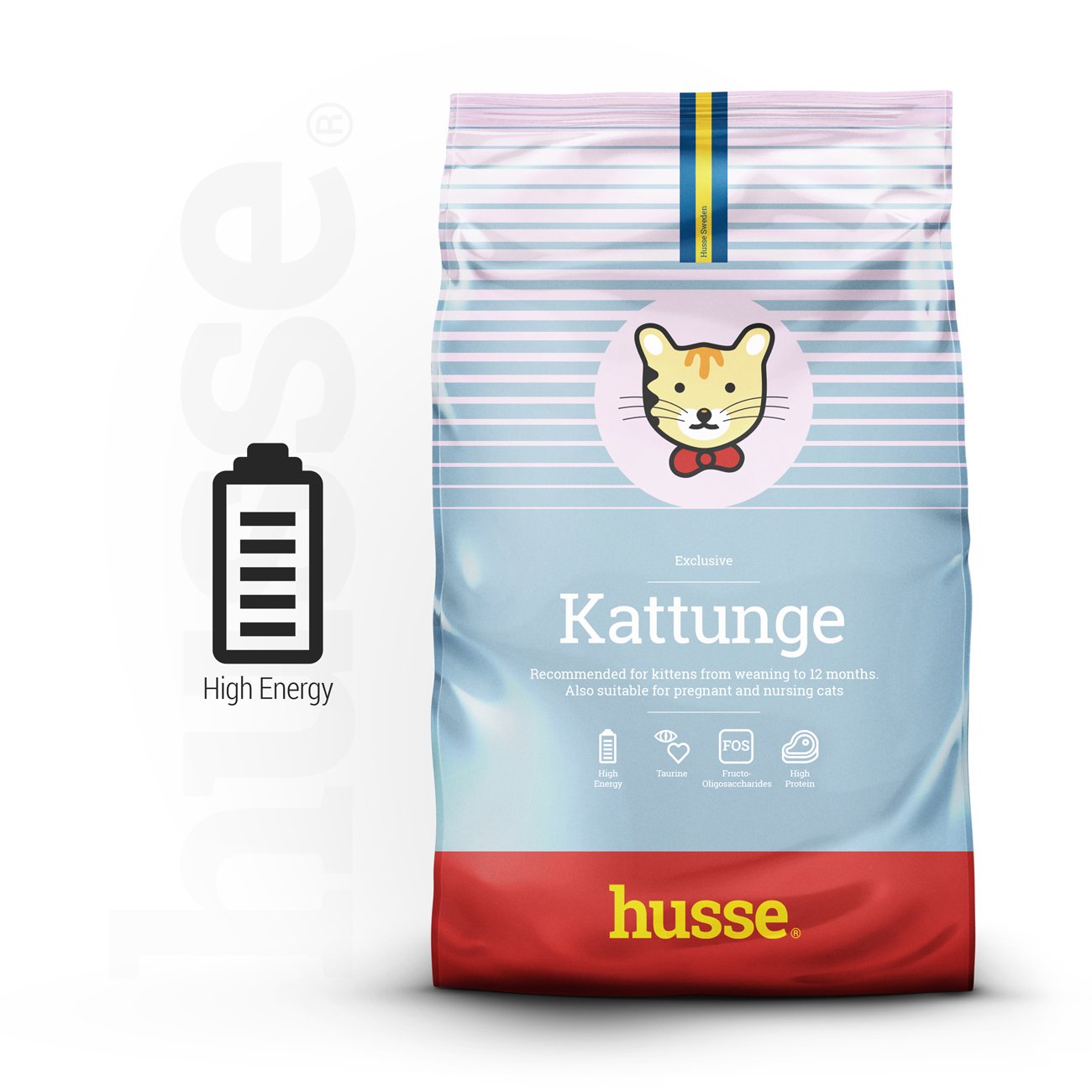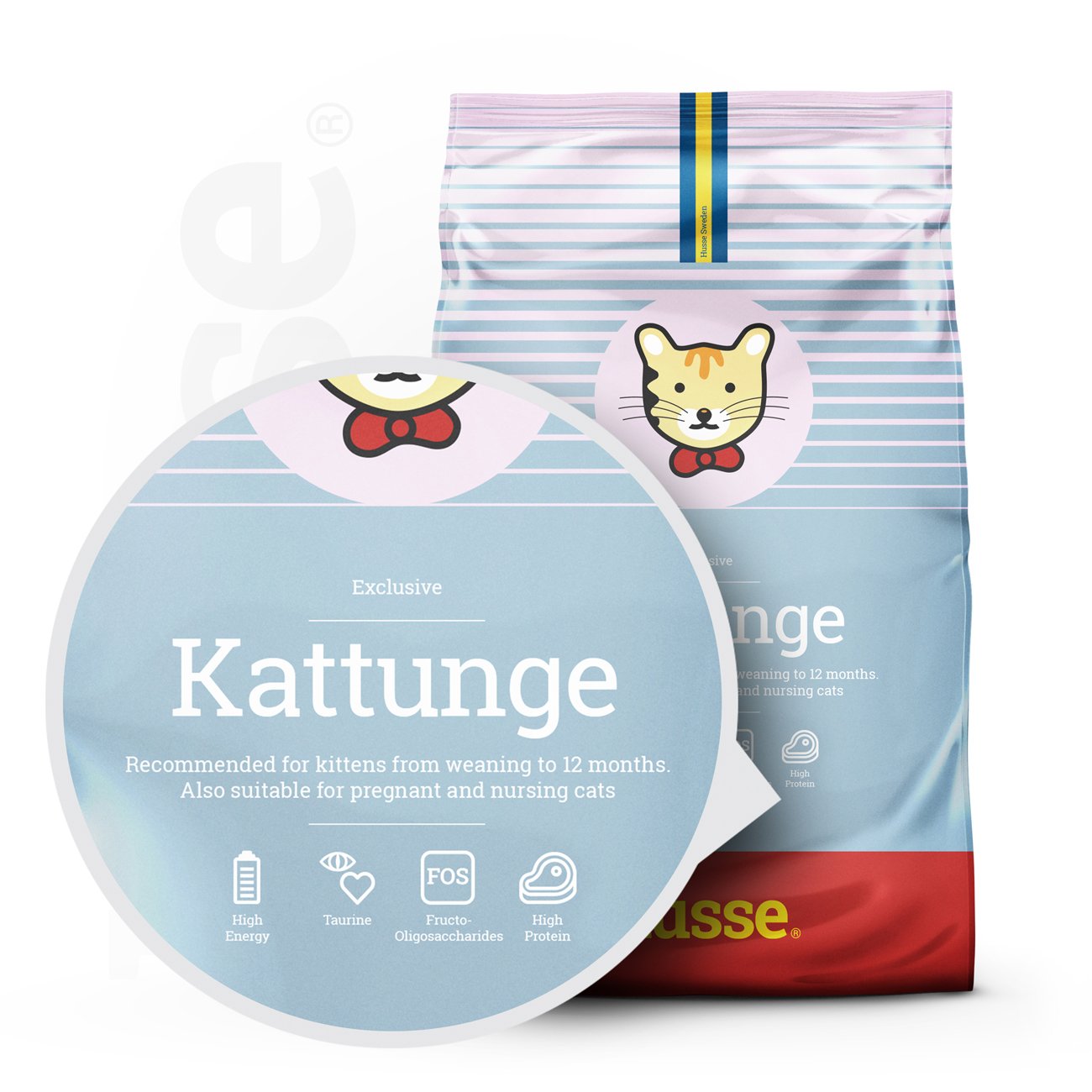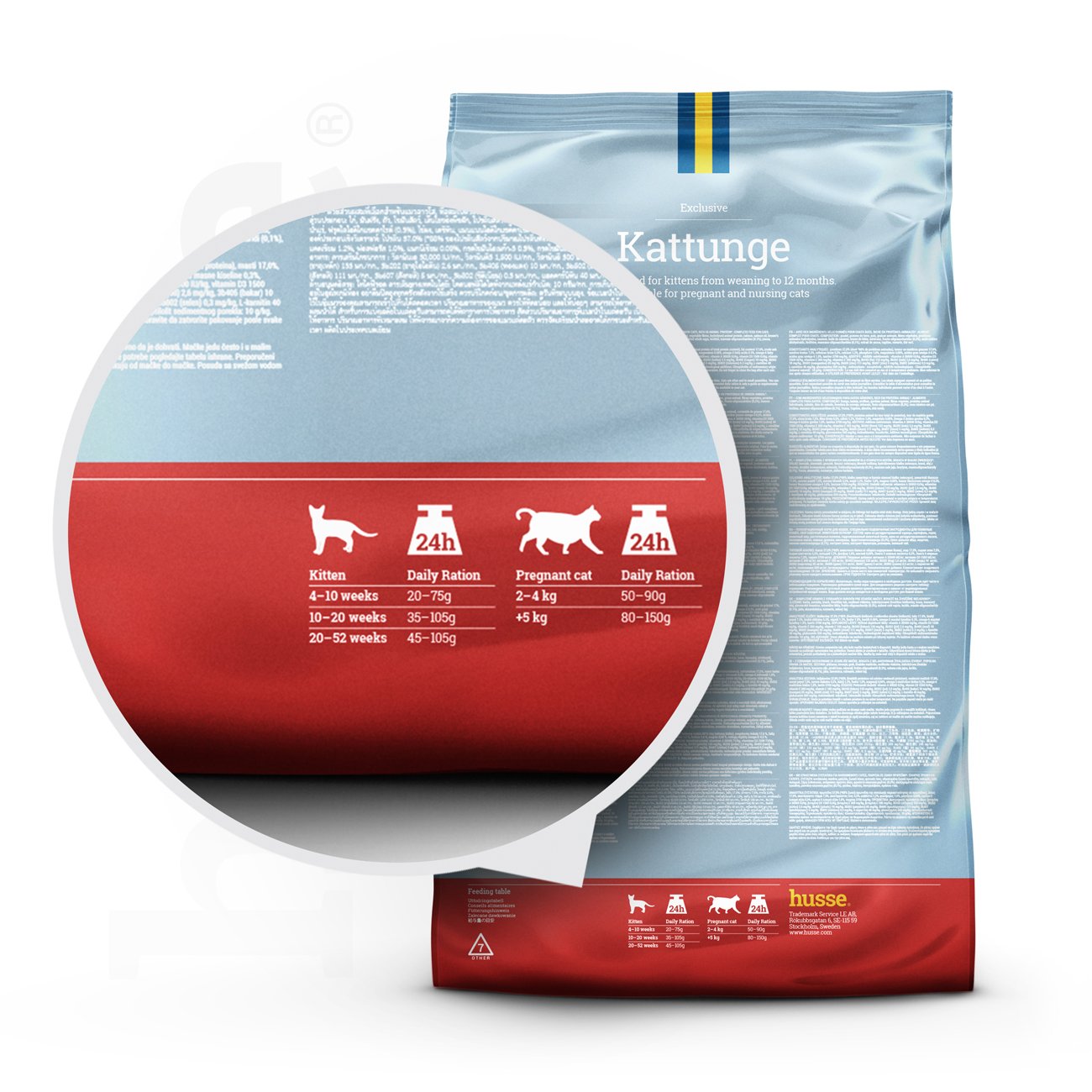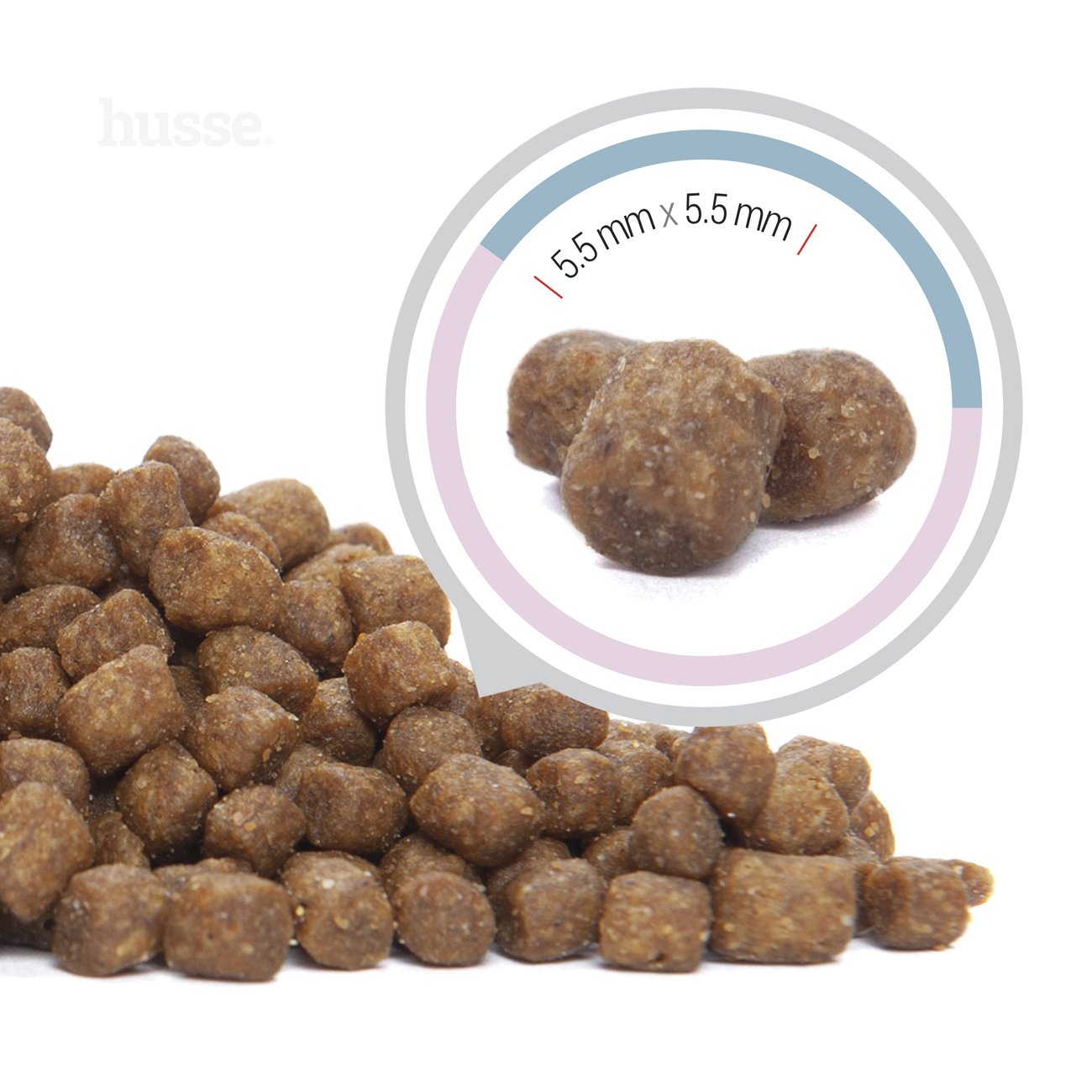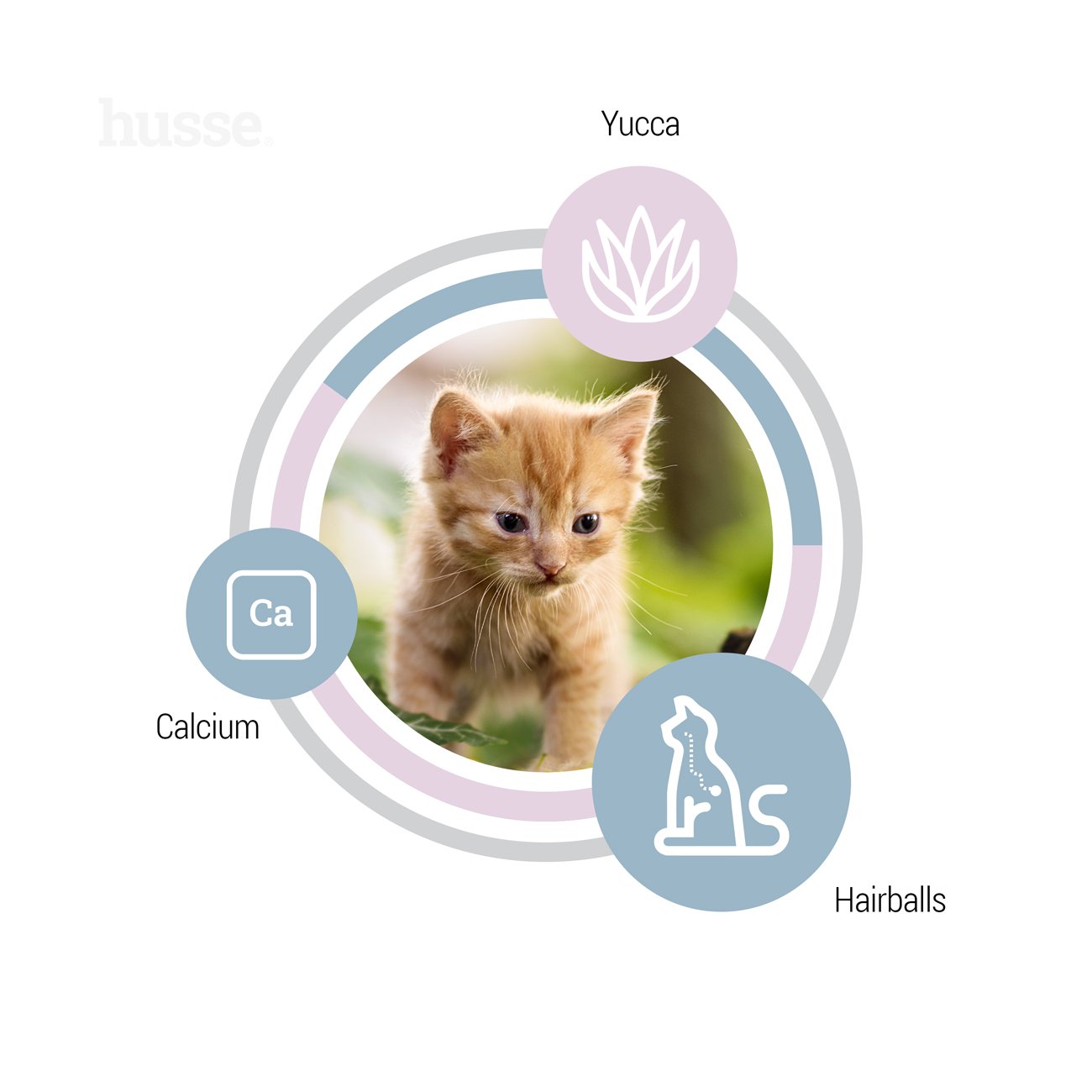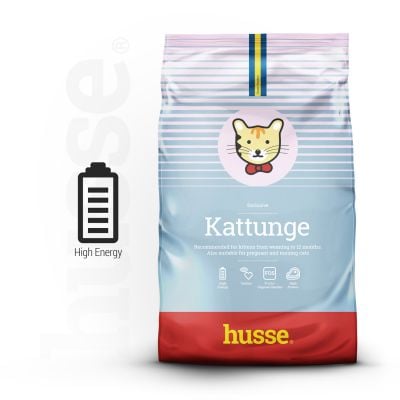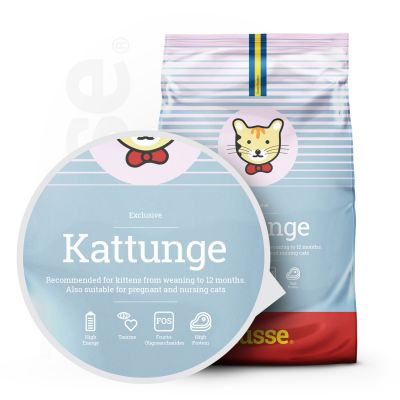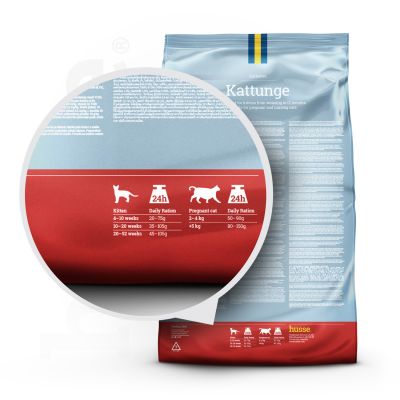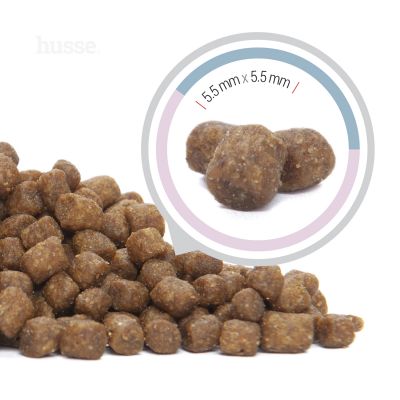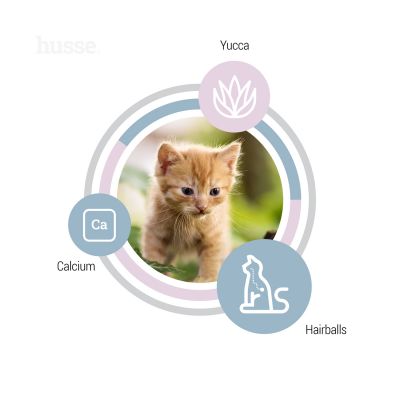 Exclusive Kattunge, 2 kg | Complete nutrition specially crafted for growing kittens
470860c
Exclusive Kattunge is recommended for kittens from weaning to 12 months with high content of animal protein and fat to support healthy growth. Also suitable for pregnant and nursing cats.
Well balanced nutrients for healthy growth of kittens
Exclusive Kattunge supports digestive health and contains sufficient amounts of taurine to help your kitten maintain healthy eyes, heart and reproductive organs.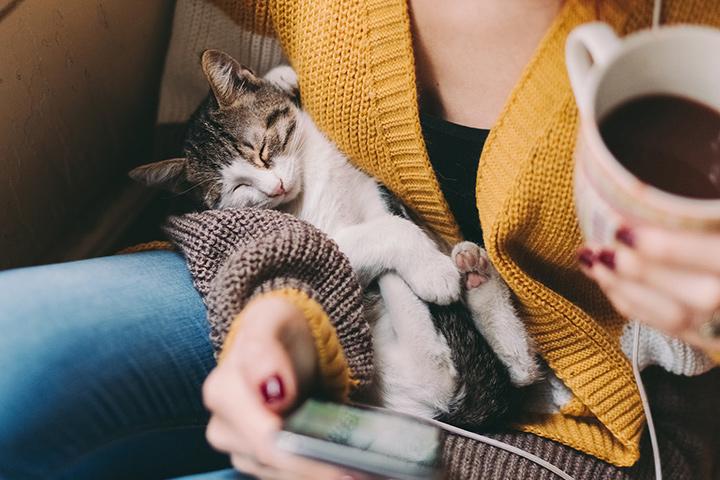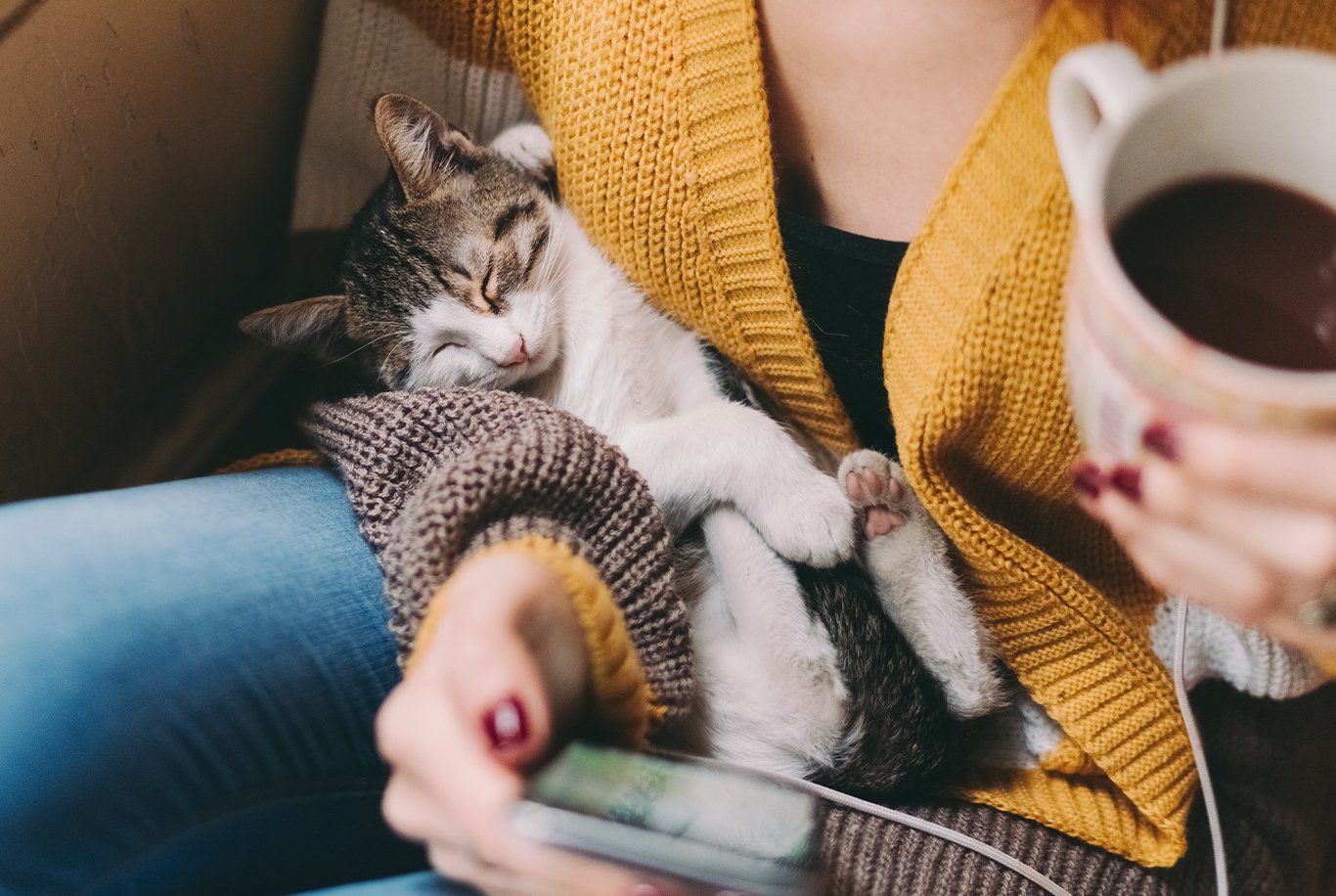 Exclusive Kattunge is perfect for:
Kittens
Gestation & lactation
Nutritional info
Additives
Nutritional additives: vitamin A 36000 IU/kg, vitamin D3 1800 IU/kg, vitamin E 180 mg/kg, 3b103 (Iron) 90 mg/kg, 3b202 (Iodine) 2.5 mg/kg, 3b405 (Copper) 12 mg/kg, 3b502 (Manganese) 103 mg/kg, 3b605 (Zinc) 117 mg/kg, 3b802 (Selenium) 0.36 mg/kg; Antioxidants; Technological additives: Clinoptilolite of sedimentary origin: 10 g/kg.
Composition
chicken, animal fat, maize, rice, maize gluten, wheat, hydrolysed animal protein, vegetable fibres, yeast, salmon, salmon oil, minerals, dried whole eggs, potassium chloride, fructo-oligosaccharides (0.3%), lecithin, yucca (125 mg/kg).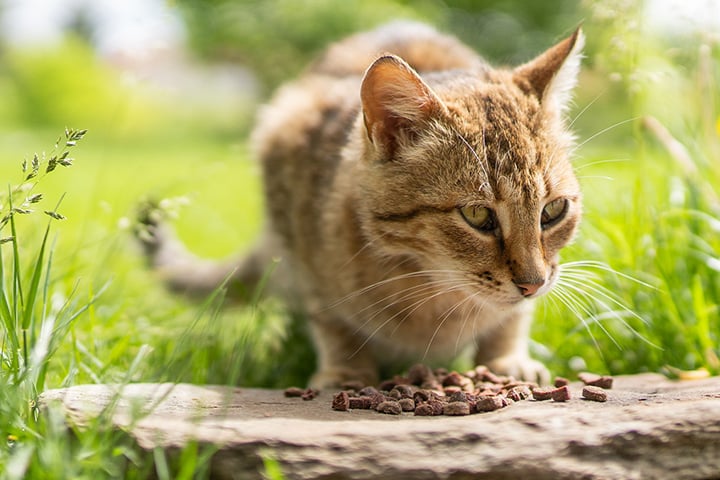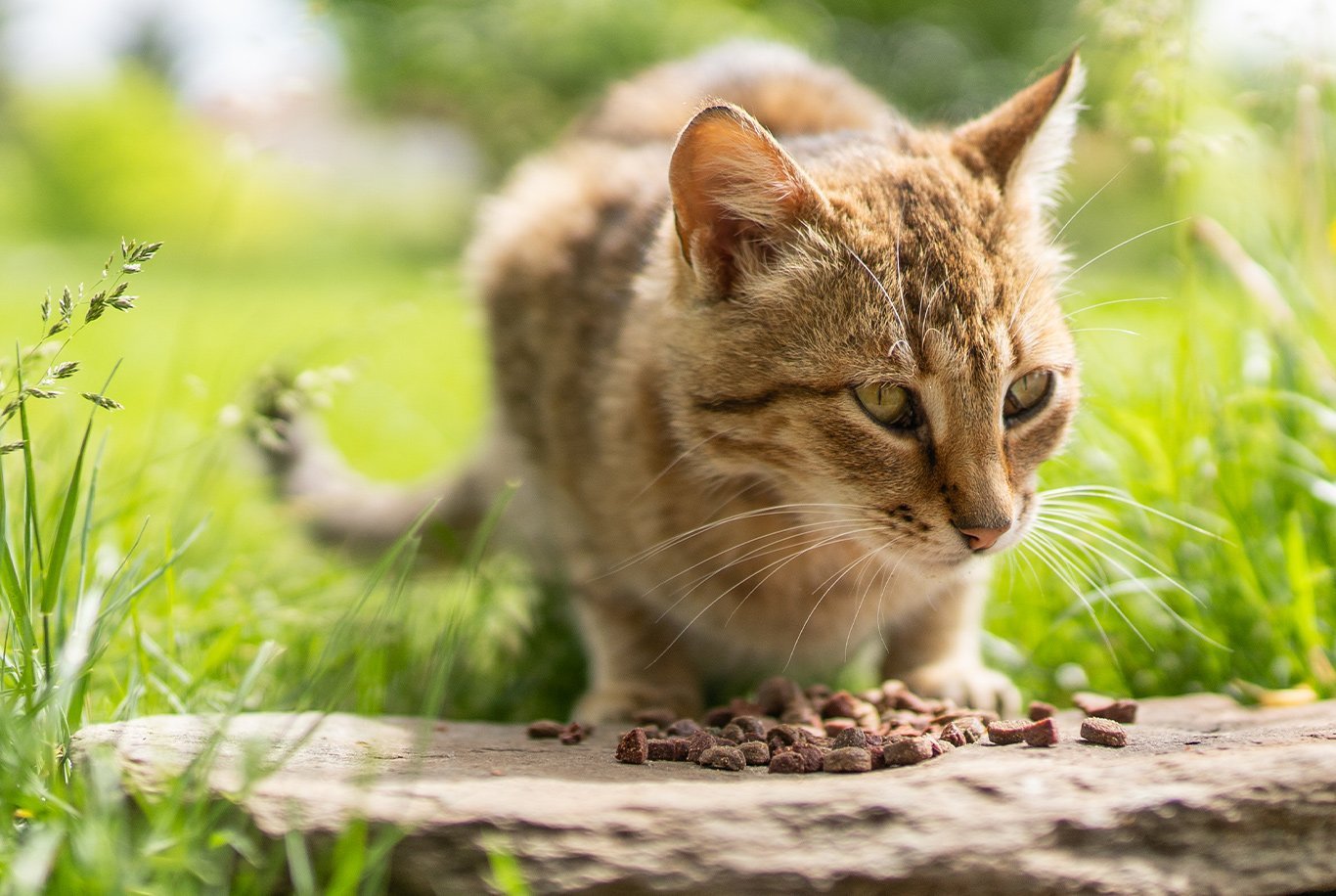 Benefits of feeding Exclusive Kattunge everyday!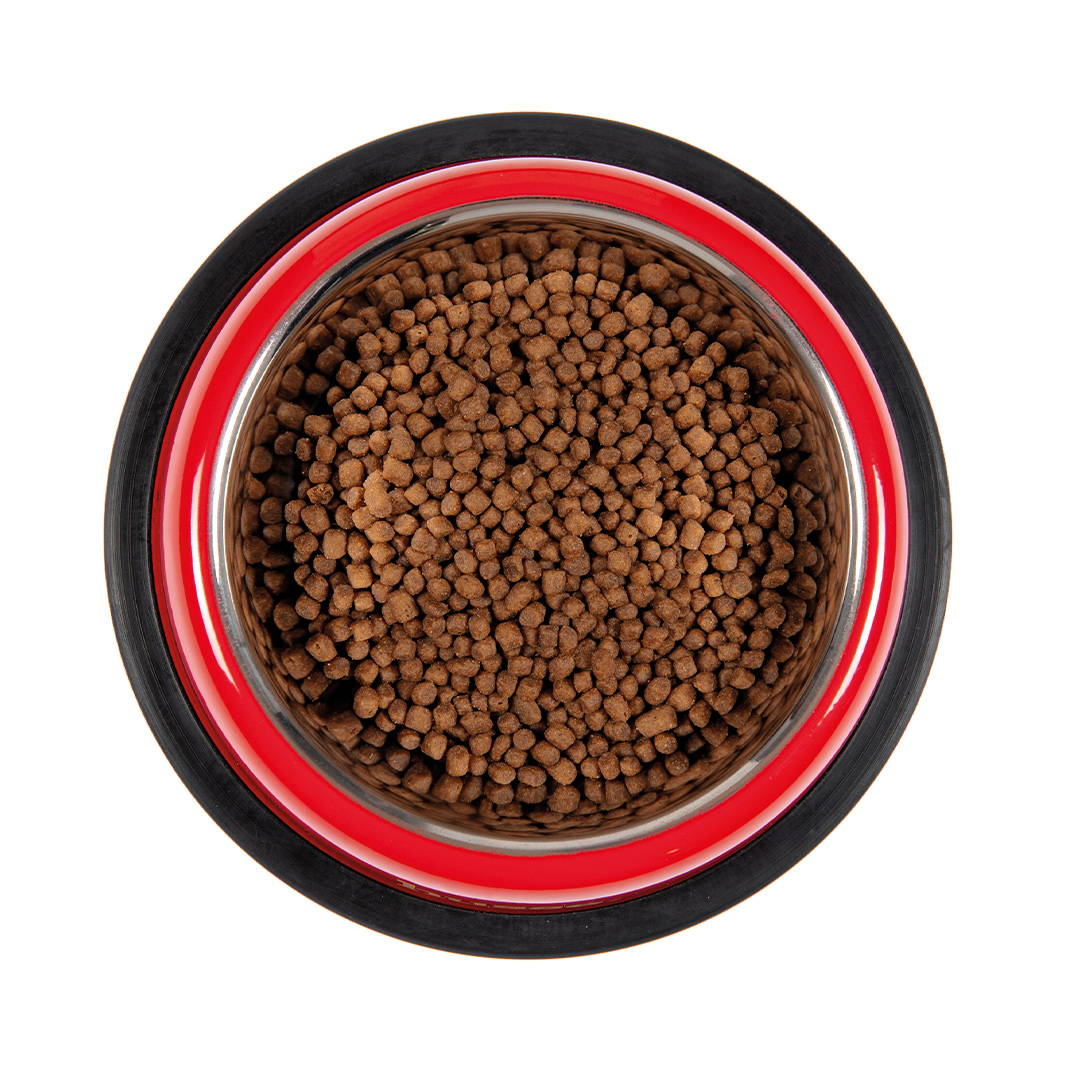 High percentage of animal protein to support a healthy growth.
Contains chicken, protein source naturally rich in taurine and enriched with extra taurine to guarantee the right level for your cat.
Contains natural fibre to help prevent hairballs formation in the intestinal tract.
By adding fructo-oligosaccharides (FOS) to the recipe, the growth of good bacteria is stimulated to support healthy digestion.
With fatty acids and vitamins to support the immune system.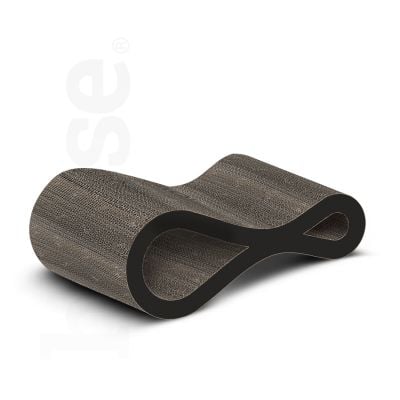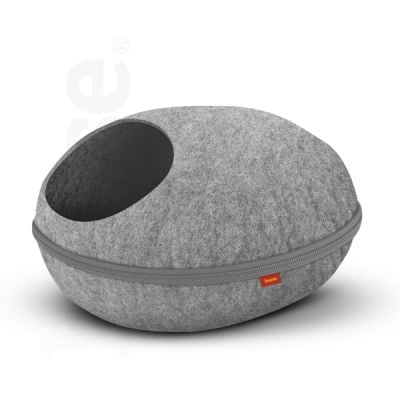 Balanced diet and high quality ingredients