Calm, 1 L | Natural aid in the prevention of symptoms provoked by stress
50104c
Liquid supplement that helps to reduce reactions to stress.
Food supplement with natural calming ingredients
Calm is formulated to help soothe anxiety, calm and support the nervous system during unusual, challenging or stressful events, thanks to the combination of hops, roman chamomile, winter jasmine and sage, known for their de-stressing and calming properties
The liquid format is more economical for prolonged usage like breaking uncastrated males, new arrivals and long-distance transport.
Selected plants with beneficial properties
Beside reducing stress, it also has a beneficial effect on digestive discomforts (hops, roman chamomile), sensitive nerves (winter jasmine), sexual tension in stallions (hops), colics, excessive sweating due to stress (sage) and fever provoked by stress (roman chamomile and hops).
Moreover, Calm allows the horse to regain its muscle tone and strength (hops, sage, roman chamomile), in addition to improving appetite and sleep quality.
Recommended use and instructions
Horses and large ponies: 100 ml/day.
Ponies and donkeys: 50 ml/day.
It is recommended to give the product two days before and on the day of transport or any other troubling event: saddle breaking, change of surroundings or habits. Suitable for use during gestation, lactation, for very young animals and sports horses. Not suitable for stallions during the breeding season. For animal use only! Product can contain doping substances – check with local authorities what rules apply for competitions.
DISCLAIMER: This product is based on plants. Different animals may react differently to natural substances in these plants. The claims listed in this product description are based on general information about the mentioned plants. This product should not be classified as a medicine. If you have other questions regarding your horse's health, we recommend that you contact your veterinary.
Nutritional info
Composition
hops (Humulus lupulus), roman chamomile (Anthemis nobilis), winter jasmine (Jasminum nudiflorum), sage (Salvia officinalis).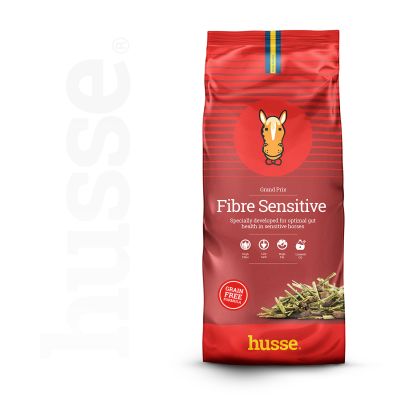 Balanced diet and high quality ingredients